Minit is a graphically minimalistic adventure game where players have exactly sixty seconds each day to try to right the wrongs of a cursed world.
 
When players first wake up in their house, a 60 second timer begins to count down. They can leave and begin to explore the surrounding area, meeting locales and finding items. After a minute, the day ends and players must start over from their home base. However, any items they find will become available to them permanently.
 
The time limit of each day means that players must prioritize their tasks each day. If they find a slow talking lighthouse keeper, for instance, they will waste an entire day waiting for him to finish his story and reveal the location of a hidden treasure. Likewise, when players stumble upon a man with a specific taste in music, they might waste an entire day trying to find the right music on the juke box to please him.
 
As players discover more items and solve more micro-puzzles, the world slowly opens up, with only the day length of each day remaining the same. It takes a few minutes to get used to, but the game quickly teaches players how to play it. I found myself taking note of every obstacle or puzzle on every screen in the over-world, knowing that each one would require a day's worth of attention.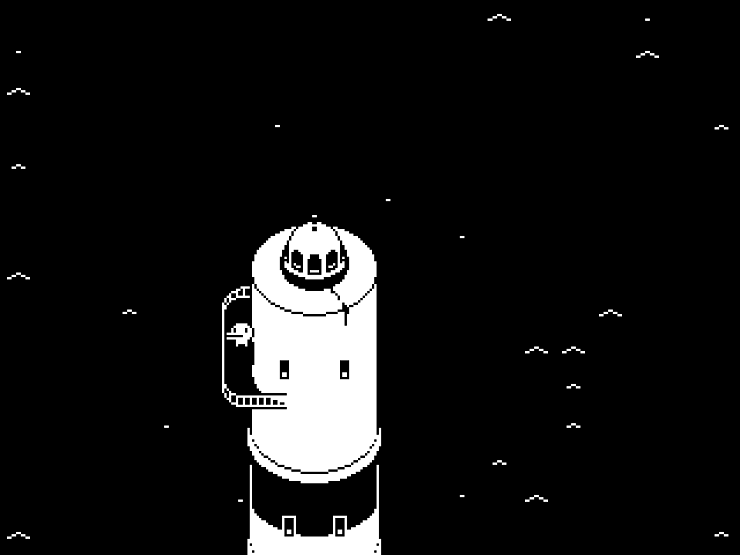 The demo I played of the game was short, but it showed a lot of promise. One interesting goal I didn't have time to complete was the ability to, once a day, water a plant in the garden near my home. I'm not sure what happens when the plant fully matures, but it's these kind of details that make Minit so interesting.
 
As its concept suggests, Minit spawned from a three-year old game jam idea. Its small development team consists of four industry veterans, including Jan Willem Nijman and Kitty Calis, who formerly worked on major games like Horizon: Zero Dawn. The team came together to work on this one project, and they will very likely disperse afterward. This single-project based indie game is very much like bands that come together to produce one album and then go their separate ways, and it suggests an interesting future for indie game projects.
 
"It's really fun to all come together and work on a really simple, minimalist game," says Nijman.
 
Minit releases on Steam sometime in late 2017.
John Vanderhoef appears courtesy of the lovely people at GameCritics.com – this article may also be published there, so go check the site out!