Uncharted: The Lost Legacy could be the future for the franchise
Normally, canning the main cast of a near 10-year long franchise would set alarm bells ringing, signaling the incoming death of an IP. Forums would be ablaze in the months leading up to release with fans repeatedly hedging their expectations, telling one another that the game will not be able to reach the same heights without the protagonist. That without their beloved captain, their ship was about to hit a proverbial iceberg and go the way of Mass Effect: Andromeda.
However, the dialogue has been noticeably absent of fear mongering in regards to Uncharted: The Lost Legacy; the fans see no reason to be overly worried, and why would they? Naughty Dog has already proved in 2013 that they can walk their narrative talk with The Last Of Us, that they can write some of the most compelling characters in the business, and they demonstrated it yet again last year by incorporating what they learned into Uncharted 4 by finally making me give a single shit about Nathan Drake.
At the risk of my Twitter mentions going full Fergus Beeley I should clarify that I do like Drake, but I'd be remiss if I didn't mention that after 3 full games of his incessant quips, I did spend a significant portion of my Uncharted 4 playtime hurling him off of cliffs. And now, after a short hands on with Chloe Frazer in the driver's seat, I'd personally have given Drake and Sully the boot a few years sooner.
While I explore the hub world of Halebidu – a quick google search confirms that this is a real place and that Naughty Dog's research is yet again on point. I found Chloe's dryer (better) humor was much more to my my liking than the banter Uncharted 4 was filled with. It also contrasted very nicely to her straight talking, no nonsense partner, Nadine Ross. The remarks they threw at one another as they clambered their way up a tower was just good entertainment. This is arguably the most crucial factor to some of the series' fans.
Character driven narrative is the first and foremost priority in how Naughty Dog develop its titles and The Lost Legacy is no different. It will live or die depending on how the relationship between the two characters develop. The entire game- and possibly the Uncharted series future – is dependant how Chloe and Nadine interact with one another on their adventure.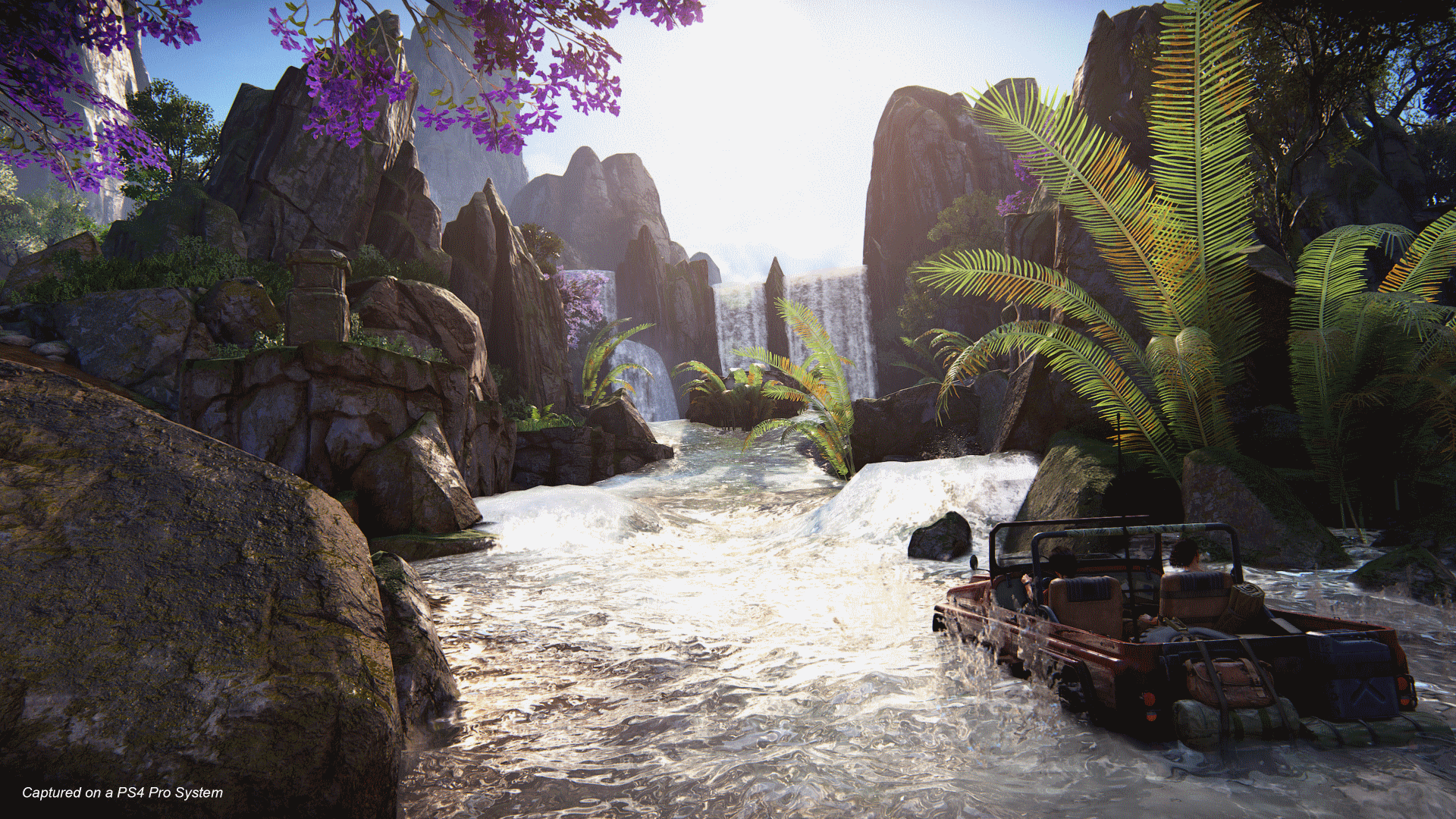 The Lost Legacy has a shorter run time on average than Uncharted 4, so every second has to be used to familiarise the player with its cast. One example of this is a new, seemingly innocuous lockpick feature, while fundamentally it is just a simple minigame, it is mechanics like these that Naughty Dog use to help emphasise Chloe's character; in this case, her sly thievery nature.
While Chloe is a well loved character, choosing a new frontwoman in a stand alone title is an important decision, as mentioned above the entire game is built around it. At the preview event I was able to question the creative director Shaun Escayg as to what swung the deal.
"She was intriguing because, she was mysterious, that's why she was loved. People knew very little about her and she was a blank canvas for us, so we could tell essentially her origin story if you will and get back into her past, like why she is who she is."
When questioned on why they chose to partner her up with Nadine Ross, Shaun described her "as the best and the worst character to pair Chloe Frazer up with," that while they were the complete opposites personality wise, "they both share the common self preservation characteristic," and that was what makes them a good pair.
In Shaun's own words "The Lost Legacy is the sum of all the Uncharted games, it's everything you ever loved about Uncharted in one game. We've had the four Uncharted's to use as a foundation, to pick and choose the particular areas we love the most about the games, enhance them, build upon them and refine them."
It seems like they had a lot more freedom while developing The Lost Legacy development team were not constrained by 3 games worth of history like Uncharted 4, but instead they were able to tell the story they wanted to in an already well established world, with a relatively clean slate character wise. The Lost Legacy is looking a lot less impenetrable than its predecessor and could be a good jumping on point for newcomers.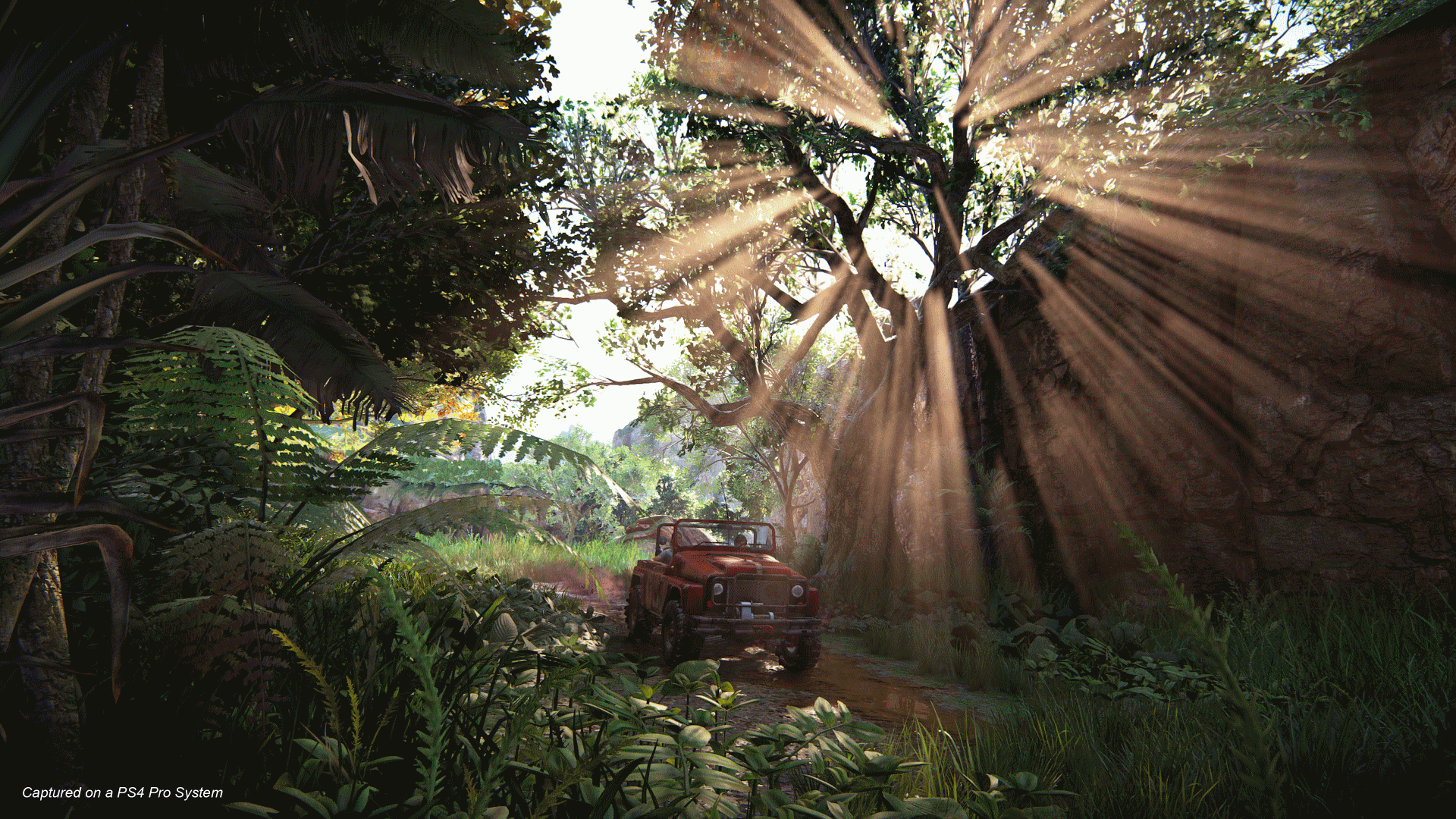 I asked Arne Meyer, Naughty Dog's director of communication, about what they have improved upon in regards to the feedback they received from Uncharted 4; the pacing and the puzzles were his answers. They claim that the game now has a more natural flow and that the puzzles in The Lost Legacy are more akin to those found in the original trilogy.
My time with The Lost Legacy was brief, so I can not say if the pacing has improved and I personally didn't encounter any puzzles, which I found was Uncharted 4's greatest pitfall. But in my time with the game, I did get to enjoy Chloe's and Nadine's back-and-forth as well as some solid stealth action, which culminated in me nicking some bastard's sniper rifle and popping his mate's head. I can confirm it is as enjoyable as ever. However, and without a doubt most importantly of all, I didn't see a single box with wheels that needed pushing.