Considering you can play the Switch on the go and at home it's likely that you'll need to charge it at times, well, Venom's you covered.
First up is the Joy-Con Quad Charging Station, a handy little tower that'll allow you to charge up to four Joy-Cons at once. It's done via USB, so you can either station it via the Switch dock, or any USB compatible plug/outlet. This will set you back a reasonable £17.99.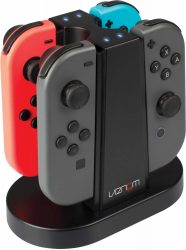 After that is the Car Charger, which in fact allows you to charge your Switch via a car's cigarette lighter outlet. This comes complete with a 2 metre long cable meaning you'll be able to play while charging no matter what seat of the car you happen to be in.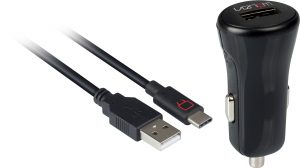 These items are shipping now and will be available soon.