When the New 3DS was announced, I had only recently bought a 3DS XL. Xenoblade Chronicles is something countless people recommended I play given my taste in games and it ended up being the catalyst to me trading in my original XL for a New 3DS XL. The funny thing is I only got around to playing Xenoblade on 3DS this year. Needless to say, my time with Xenoblade Chronicles and Chronicles X had me super excited for the sequel to the original for the Switch. I've been playing it for a few days now and am still early on but am having a blast.
Ever since it was initially shown off for the Switch, I had avoided almost every bit of footage for it to go in completely blind. I did check out the comparisons for the visuals in the newer builds showcased, but I've actively been avoiding anything to do with the story. If you haven't played either of the earlier games you can rest assured that no prior knowledge is assumed. The only downside when it comes to getting you into the Xenoblade mindset is the bombardment of tutorials and information. Thankfully this becomes a non issue and you enjoy the chemistry between Rex and Pyra in addition to everyone else met on the journey. It feels amazing being able to take a game of this scale with you anywhere with almost no compromises.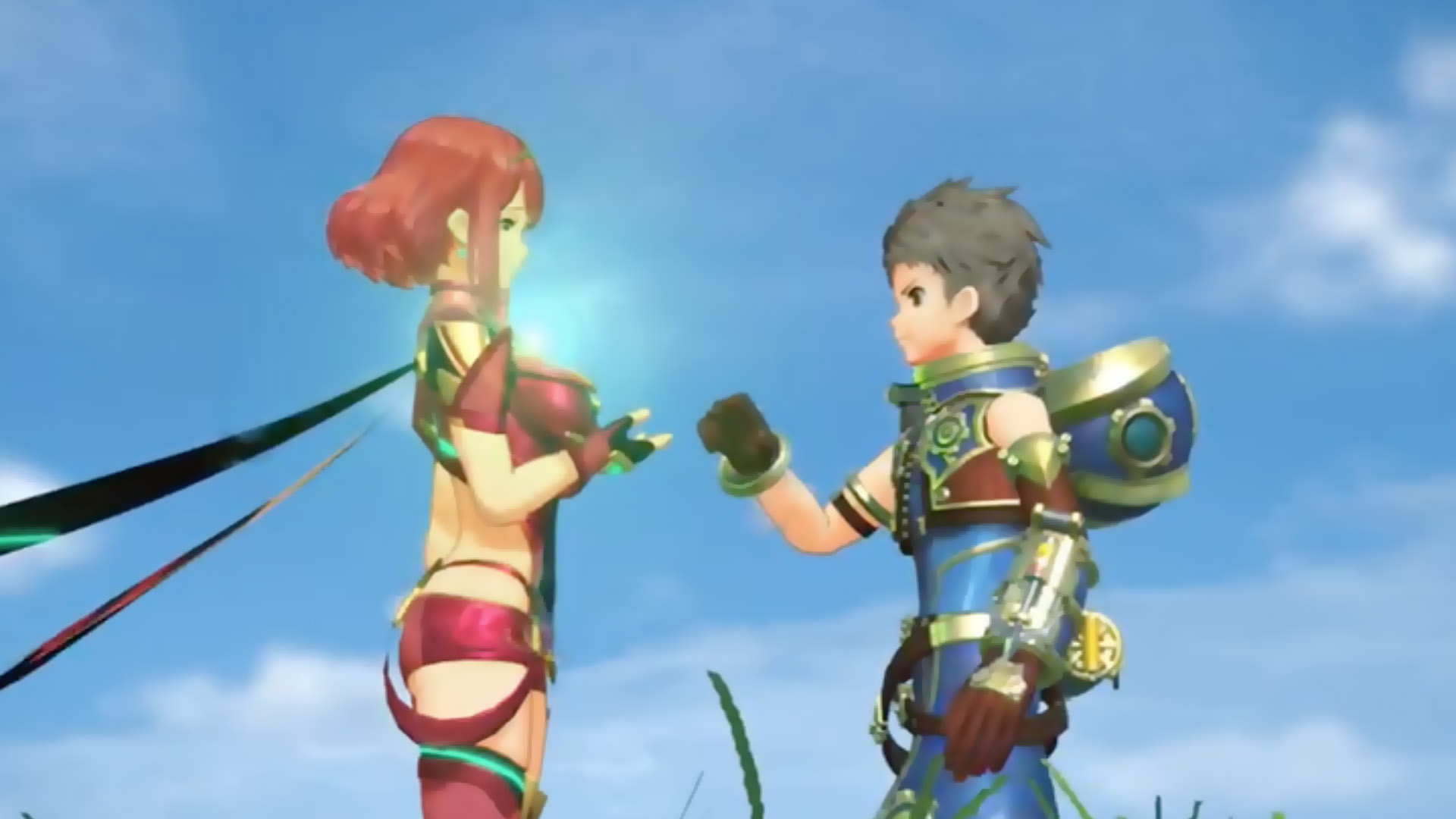 Art direction is probably the biggest changes here compared to the original Xenoblade Chronicles. A lot of people look down on anime styled games when there are examples of good and bad ones. Xenoblade Chronicles 2 has some tropes with the visuals, but thus far I'm more than pleased with the art direction and designs. While the art is great, visuals could have been better resolution wise. Playing docked on a TV doesn't look as good as it should in some areas. While I did eventually look beyond these, I hope future patches can improve this area of the visuals because the game often looks gorgeous with the lighting and time of day changes.
Thankfully, the interface is vastly improved and the small change of having different arts mapped to face buttons is more than welcome. You don't need to spend time trawling through menus during combat and this change helps the combat feel much less tedious than expected. One thing I do miss is having a second screen for the map. I never thought I'd get so used to that in RPGs but the 3DS really spoiled me.
This year has seen me play Xenoblade Chronicles 3D and Dragon Quest VIII: Journey of the Cursed King for the first time and the thing they have in common besides being published by Nintendo is British voice acting. While I am pleased that Nintendo has a free Japanese voice pack available at launch for fans, I'm happy to play this with a British dub. It has been very good so far with just a few hiccups. Rex's voice actor in particular has been very memorable so far.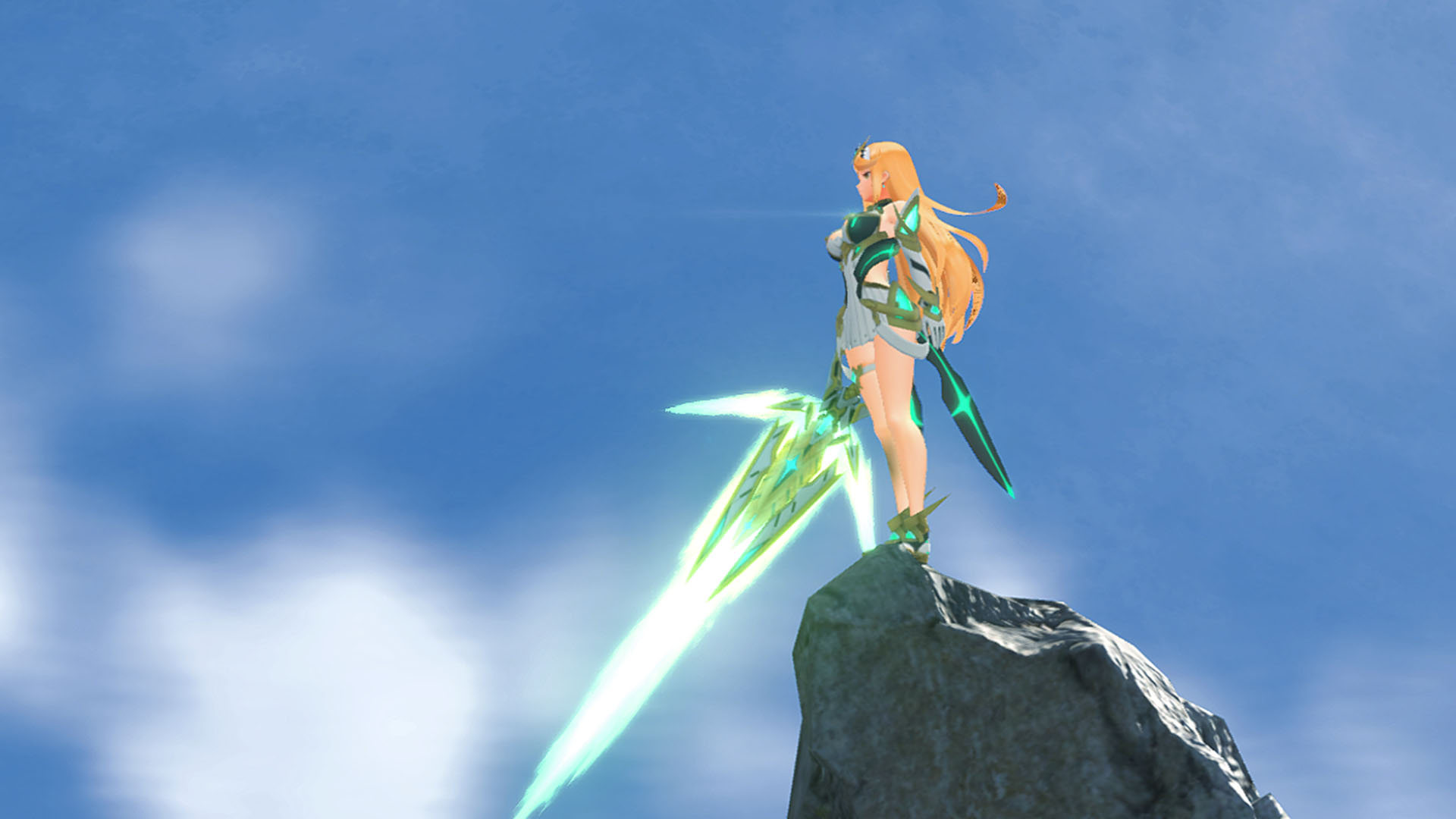 Hiroyuki Sawano did a fantastic job with the score for Xenoblade Chronicles X. He is one of my favourite composers and it was great hearing his stuff in that game. For Xenoblade Chronicles 2, however, the original game's composers have returned and they're back with a vengeance. The excruciating wait for a proper soundtrack release begins now.
I'm looking forward to putting more time into this massive game and probably will never stop gushing about the excellent soundtrack which will most likely get even better as the game progresses. The improvements to combat and the interface have made the experience very pleasant. I didn't think this would even release in the financial year let alone the calendar year. It looks like Nintendo is ending 2017 with a bang.