God of War is the biggest game on the planet right now, and rightly so. It combines superb combat, glorious visuals, and a wealth of gameplay to appeal to everyone. But at the heart of it lies a story that is both moving, impactful, and out right enjoyable. This is down to great writing, and a superb cast of actors bringing God of War to life. I had an opportunity to talk to Robert Craighead, the actor behind God of War's stand out character – the loveable and mischievous dwarf Brok. Robert was a great, down to earth guy, with a lot of love for the game, and we chatted about how the crew went into the wilderness to prepare for the role, what it was like to work with Sunny Suljic (Atreus) and Christopher Judge (Kratos), and how special the experience was.
I wondered just how this opportunity came about for Robert. "I had done some video mo-cap for Sony PlayStation before, and, I don't know if you know but I did Tomb Raider, and on Xbox, I was General Hemlock (Dead Rising 3). Actually – and I don't know if they remember or not, but I remember reading for Kratos way back in the beginning, before they desided to go with Christopher Judge, but I read for Kratos, and then they brought me back in for Brok. I had a lot of fun with it, and the character went through a lot of changes as far as what they wanted to do with the character's voice. There were three different vocal accents we went through before we finally settled on one."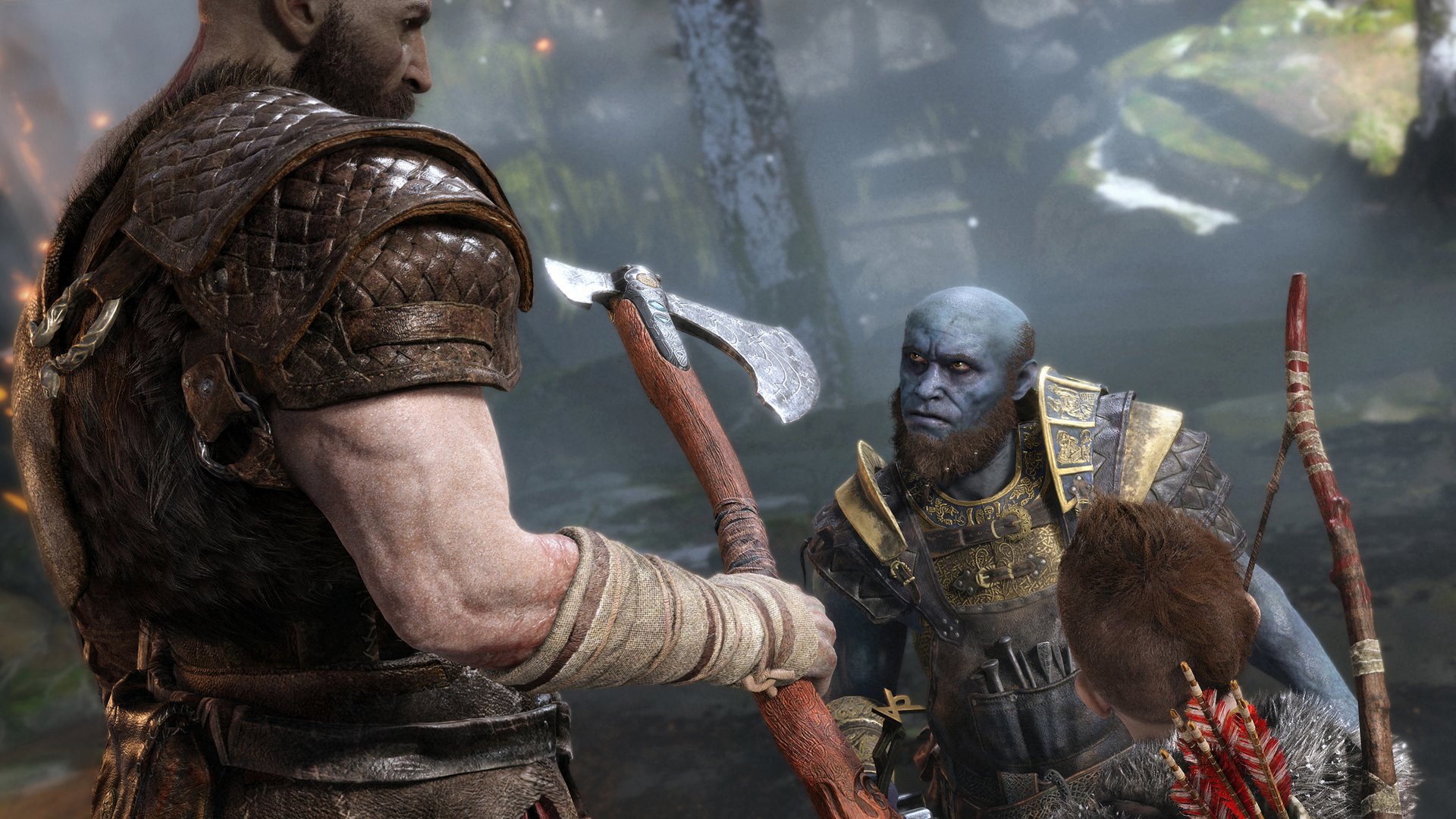 The role of Brok is pivotal when he shares time on screen with both Kratos and Atreus, bringing out their characters more with every scene, and it was interesting to know how Robert prepared for the role, finding out about one of the entire team's first outing. "In the beginning we did some teambuilding before we even started on the mo-cap. They took a whole crew of the writers and the actors, and we went out into the wilderness with these survival guides. We spent the day learning how to build shelters, and fires – it was pretty fun. Sunny was there, Chris, myself, and the voice of Freya – Danielle. It kind of helped us mould a friendship between all of us. You work on these games for like – I worked on it for three years on and off. Matt, Richard, and Cory worked on it for five years.
As far as the mo-cap, you'd go in and shoot for four or five days, and you might not hear from them again for four or five months. You'd then go back for a few more days, followed by strictly voiceover work, cranking out forty or fifty pages a day." There seems like there was a real connection between all the actors and the production team, and it was especially evident in Cory Barlog's recent reaction video, but was there a moment when Robert realised this?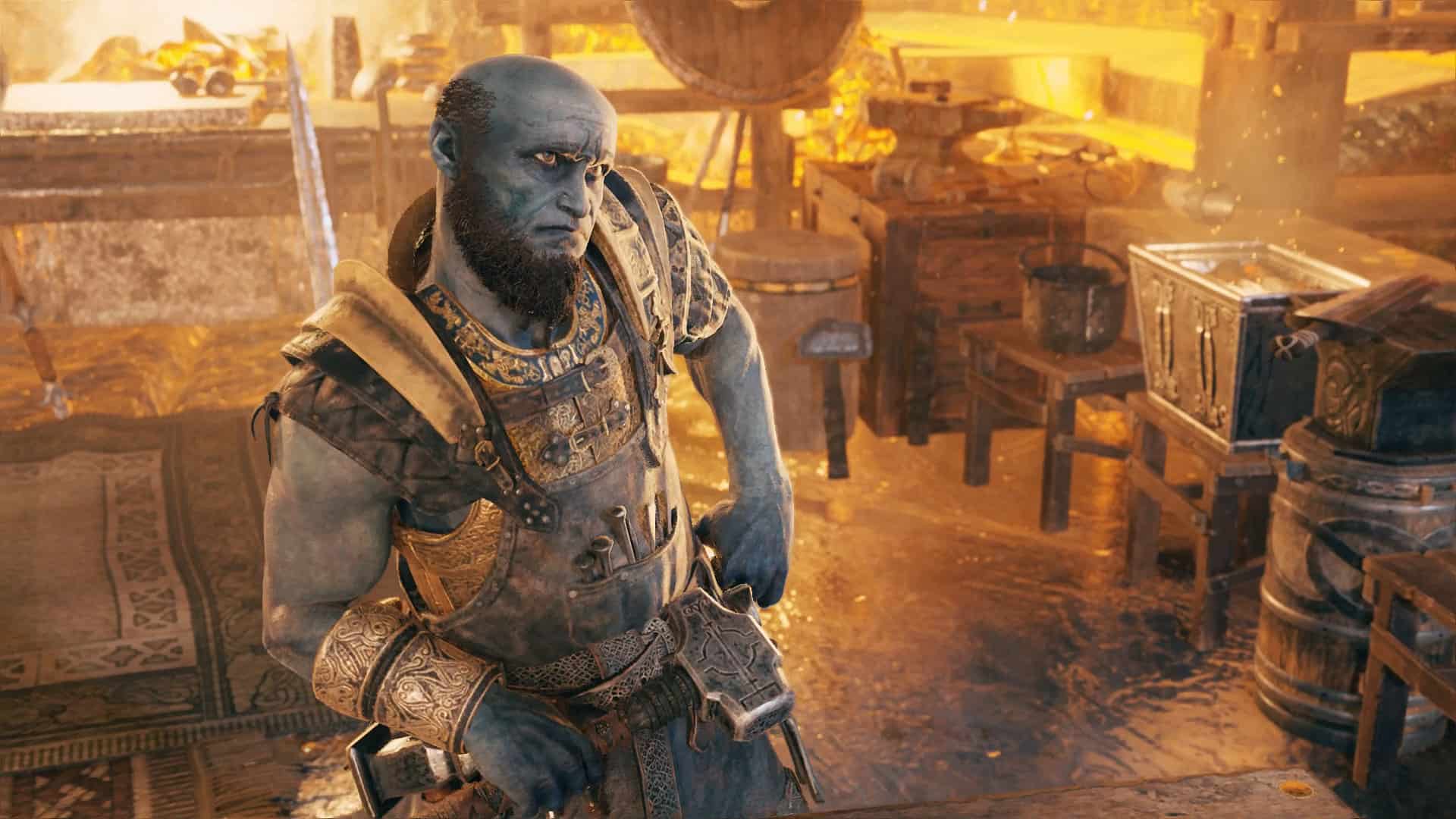 "I think one of the first things I shot was when I knew this was going to be special, with Sunny and Chris – moving my horse across the bridge. I just knew immediately that it was going to be good. Sunny was such an amazing young talent, and of course, Christopher Judge, who is such a riot to work with." I commented how this must've been great, as Kratos is so straight-faced and serious, but Robert assured me with a smile, "he's not like that in real life." He told me that Chris used to make a lot of funny noises when filming, and it was great to work with him.
Brok's brother Sindri is another fantastic character, and their relationship builds over the course of the game. I was curious to know if this came naturally. "Oh yeah, because there was a lot of downtime when others were filming, and you're covered in your spandex and ping pong balls, we'd spend a lot of time getting to know each other. Adam is a wonderful actor on camera as well, I don't think anyone is just a video game actor – we all do on camera as well."
Robert went on to tell me an interesting story about how the scenes between Brok and Kratos were filmed. "It's always a lot of fun to do mo-cap and then to watch how it comes out in the motions and the movement. One of the funny things was to capture the size difference between Kratos and Brok. They would walk behind Chris with a six-foot stick and a picture of Kratos on it, and that would be my eyeline. Then, they'd put a picture of Brok on my chest for Chris to look down at."
Filming video games, TV, or film must have certain differences, and Robert explained a little bit about the similarities there were. "You know, I don't think there are a lot of differences. Even when you're going back to acting 101, you're having to create your environment from sense memory, when you're not using props so to speak. You have a piece of poly pipe and that's your axe – you're having to create it all. That's what you do when you first start acting, so kudos to my acting coaches."
It had been a pleasure chatting with Robert, and it was great to see just how well-received God of War has been. Going forward, 2018 will be a year to celebrate for Sony Santa Monica, Cory Barlog and the rest of the team. Before Robert went, he explained how vast the team were, and what launch day was like for him. "We had a launch party last Friday night when it came out, and it was put on by Sony PlayStation in a private club in Hollywood. It was packed with everyone that worked on it from Sony PlayStation – there must have been around 500 or 600 people. It was a lot of fun, and I had a great time."
You can watch Robert Craighead as Brok in God of War right now on PS4, and I suggest you do. We gave it a 10, and it is the finest PS4 exclusive available. Go and play!