In news that will surprise no-one, but will still delight many, Ubisoft has announced that Sam Fisher is joining the Ghosts for a special mission in Tom Clancy's Ghost Recon: Wildlands. Voiced by the legendary Michael Ironside, Sam Fisher arrives as part of Special Mission 1, the first major content update of Year Two.
Sam will team up with the Ghosts in this free crossover mission, which will be available to download tomorrow, April 10th. In addition to this, Ghost Recon: Wildlands will be having a free weekend from April 12th to April 15th, which will allow everyone to play the full game, Ghost War PvP, Predator mission and the new Special Mission 1. Good timing, eh? Almost as if it was planned…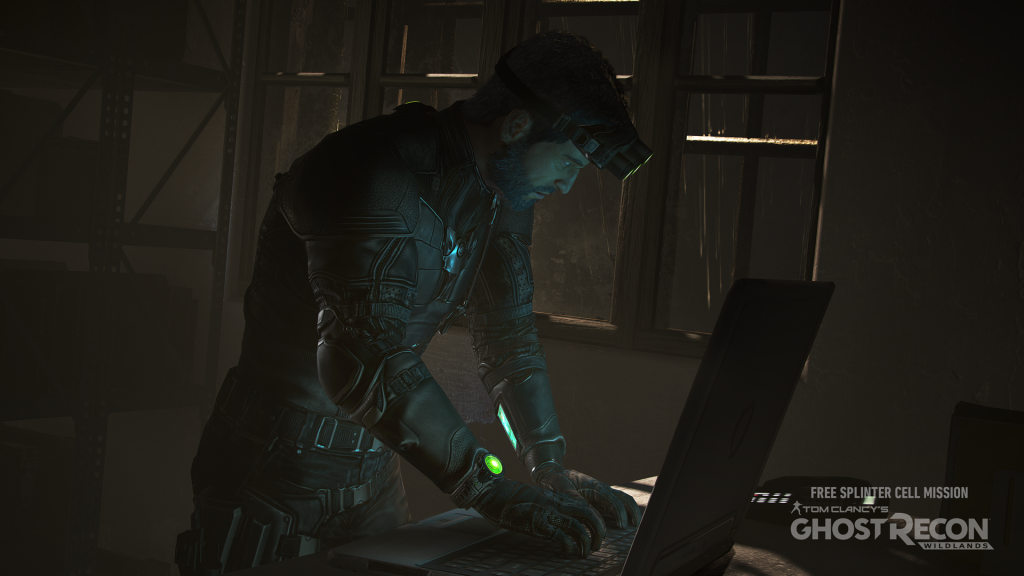 As you team up with Sam Fisher in this new PvE mission, you will need to use all the tools at your disposal during the night-time stealth mission, which is also playable in co-op with up to four players. Completing the mission rewards you with exclusive in-game items, such as Sam's iconic sonar goggles, but these will only be available until the Special Challenge ends on May 16th. Don't worry though, the mission itself will still remain in the game after that date.
Finally, Special Operation 1 will add a new assault class to the Ghost War roster: Echelon. The Echelon is part of Sam Fisher's elite Fourth Echelon team, with access to high-tech equipment like the Sonar Pulse, which allows him to see enemies behind walls at short range. This new class will be available both through Prestige Points or the Year Two pass.
Special Operation 1 and all its content will arrive on all platforms tomorrow, April 10th.