In a shock turn of events, Cliff Bleszinski announced this morning, via Twitter no less, that his studio Boss Key Productions is "no more."
His statement reads: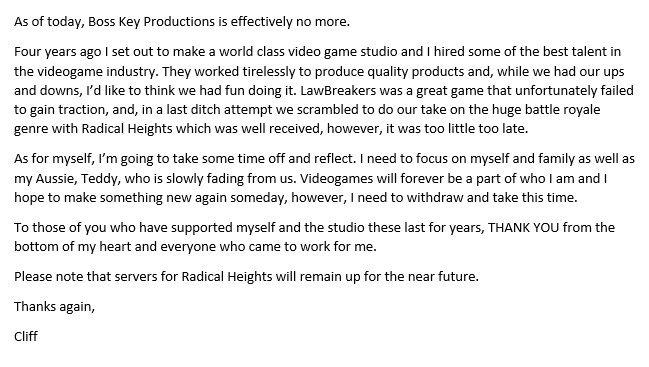 While he does state that Radical Heights' servers "will remain up for the near future" it's not entirely clear what will happen beyond that. But the most concerning thing is what will happen to the Boss Key staff?
However you look at it, this is a sad story. A studio closure is never a good thing, if that is indeed what this is, and hopefully those affected will find work again quickly. This industry is always inspiring and supportive, when this sort of thing happens.