Today, 2K has announced that the cover star of WWE 2K19 will be A.J. Styles. Recently, at a press conference in America, our very own wrestling fanatic Chris White was among the few that got the chance to speak to the legend himself, and asked him who he liked to play as in the WWE 2K franchise.
"Well I can tell you as of last year's game. Now listen, I'm a big fan. You know I watched WCW when I was growing up, not necessarily WWE, from the south. But, WWE owns WCW now so it's ok to tell you that Sting was always my favourite. So that was the guy that I always played with, and my son actually plays with AJ Style and he whoops my tail. But Sting is my choice, I've always been a big fan. The Crow Sting was my favourite. Will forever be my favourite."
You can also watch the video below, and check out Chris' interaction with the star at 15:45.
In addtion to the cover Superstar, A.J. announced the WWE 2K19 Million Dollar Challenge, which'll give people the chance to play against the Smackdown Live! World Champion for $1 million.
In terms of the game itself, we also have the final box art for the standard and Deluxe Edition of the game, which you can view below: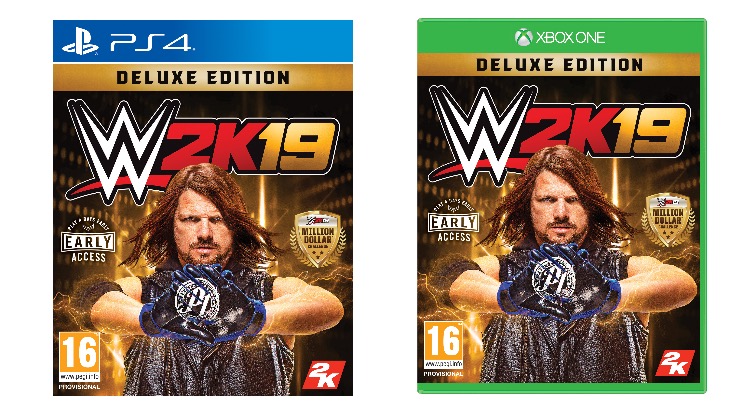 The Deluxe Edition includes the standard edition content, plus the Million Dollar Challenge and the Season Pass.
WWE 2K18 will release on October 9, 2018 for PlayStation 4, Xbox One, and Windows PC later this year. It looks like there's no Nintendo Switch release as of now, but things could change as with what happened with 2K18.