Update: Frank O'Connor of 343i says the listing is an Error and clarifies Halo 5 for PC isn't being worked on in the thread on Resetera.
Original Story:
It looks like Microsoft is looking back for more games to put on PC.
With Halo Infinite coming to both Windows 10 and Xbox One, it looks like Halo 5: Guardians will be making the jump soon. This will be the first mainline Halo on PC since Halo 2 which was a very long time ago. The store page here mentions Xbox One and Windows 10 exclusive. The preview page even says the following:
Get Halo 5: Guardians, the latest installment in the legendary saga of the Master Chief, for Xbox One and Windows 10 PCs.
Here's a screengrab of the page in case it gets taken down: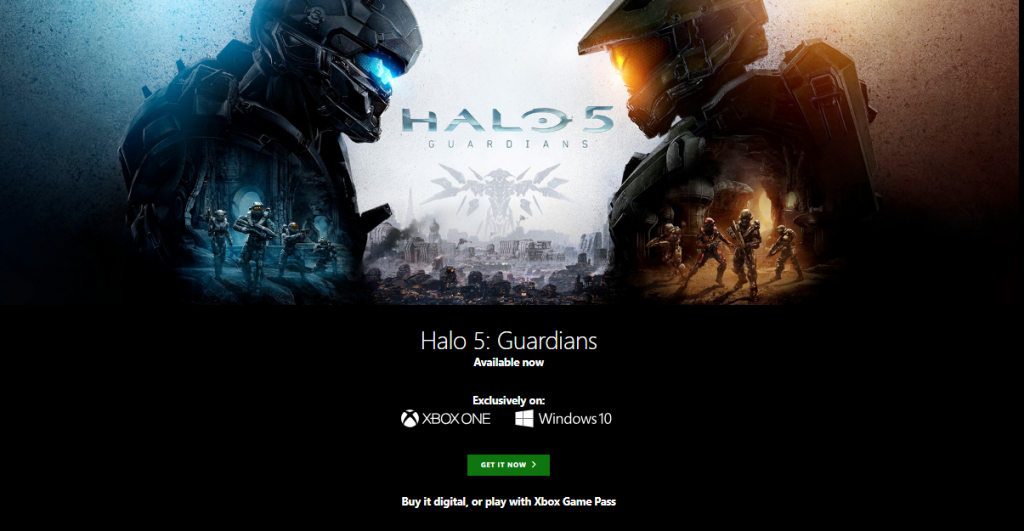 The listing also mentions it being a part of Game Pass which it already is on Xbox One. Being on Game Pass and Play Anywhere would no doubt get people to subscribe to the service on PC to try out a mainline Halo game.
Halo 5: Guardians is currently available on Xbox One. A PC announcement is likely at the Inside Xbox stream later tonight. Read our review of Halo 5 here.
Thanks, Resetera.