Punch Line for PS4 and PS Vita gets a Cheermancy Edition with a pigeon mask, keychain, artbook, and more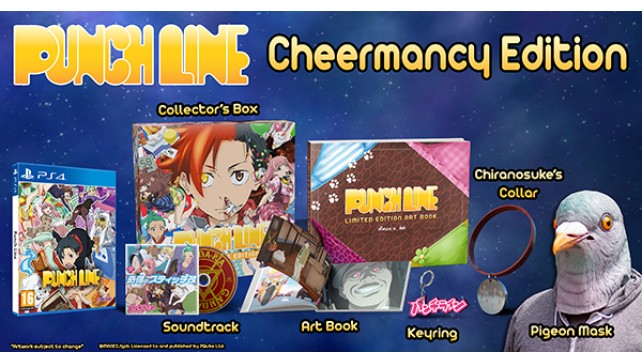 As with most PQube published releases, Punch Line is getting a Rice Digital exclusive edition.
The upcoming visual novel that will see the world ending if the protagonist catches a glimpse of panties (yes) for PS4 and PS Vita launches this summer. the Cheermancy Edition has the following and costs £79.99:
Your choice of Punch Line on either PlayStation 4 or PlayStation Vita
Collector's box
Stunning, premium 128-page artbook featuring CGs and concept artwork
Chiranosuke's cat collar and pendant
Japanese Punch Line logo keychain
The official soundtrack
Full-size rubber pigeon head mask!
Watch the trailer below:
Preorder it on PS4 here and Vita here.
Punch Line launches for both PS4 and PS Vita this Summer.