Most of us have one. Many of us worry about the size of it. Some of us are not sure what to do with it. There are those of us that are embarrassed about ours, whilst others happily show theirs off. You have people who barely touch theirs, and others who can't stop playing with it. I am of course talking about our piles of shame.
Wait, what did you think I was talking about?
That's right, we all have a backlog of games we'd love to get around to playing but because of a combination of lots of choice, relentless release schedules and just how big certain games have become, we just never seem to tackle them. By far the biggest game of 2017 that I didn't get to play last year was Horizon Zero Dawn, regarded by many as their GOTY, and featuring heavily in the GodisaGeek end of year podcasts, and justifiably so.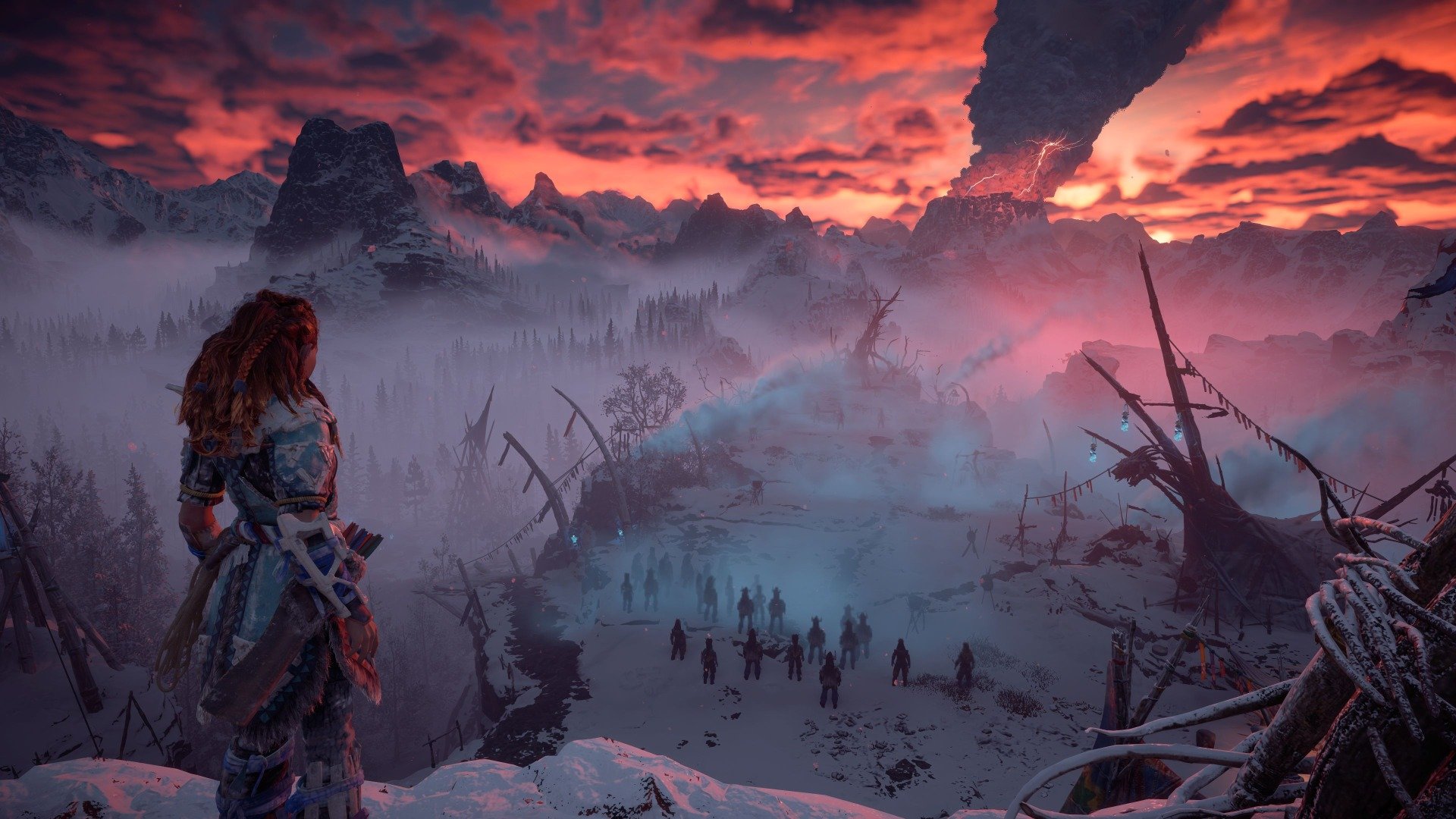 The problem Horizon Zero Dawn faced, as I'm sure many are aware, is that its launch date was a week before not only a brand new piece of Nintendo hardware in the Nintendo Switch, but a brand spanking new Zelda game in Breath of the Wild. Now I'm a Nintendo fanboy, let's get that straight right away. Anything Mario or Zelda, I'm all over it like cheese on a pizza. So Link's sprawling new adventure on Nintendo's new handheld-cum-console was always going to win the day for me. And so as such Horizon Zero Dawn never even got a purchase until much later in the year. And even then, due to various other releases which I rightly or wrongly prioritised, it got around to late May this year before I finally fired up the game to start it.
And I'll be honest I was nervous about doing so.
You see hype is a dangerous thing. I'd been burned before in the form of The Last of Us – a game I know was adored by many in a similar way to Zero Dawn, but one that I never felt the same buzz for that so many others did. And when I reflect on why, I often wonder if part of the reason was the hype of the game beforehand. It meant I went in expecting greatness, and because it wasn't (it was good, just not great in my eyes) I left that game feeling flat, borderline disappointed. And so when I posted to Twitter I was finally starting Horizon and people who I'd never connected with from all round the world were liking and commenting, wishing me well, I couldn't help but feel a bit conflicted. On the one hand the outpouring of positivity was endearing, and such a thing is rare on social media, and should be commended. But on the other hand, I couldn't help the niggle in my mind, of whether this game would let me down.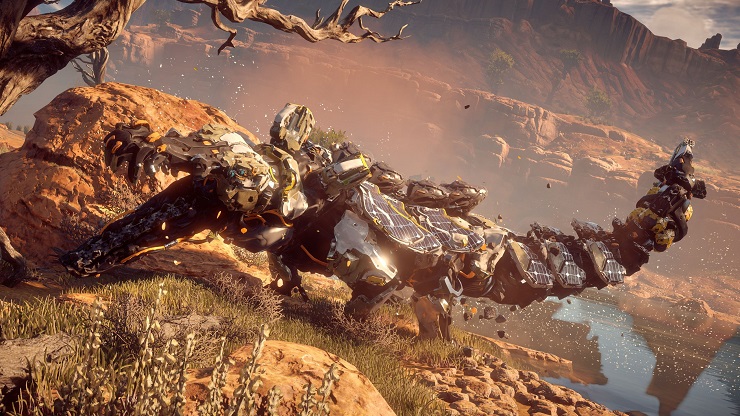 Thankfully, as I'm sure is clear from the article title, I didn't need to worry. Horizon Zero Dawn is one of those special games that is fully deserving of all its plaudits, reviews and awards. A game that captures the imagination through its gripping story and diverse cast, centring on Aloy, who is arguably one of the best gaming protagonists in years. Couple this with a gorgeous, sprawling world that is alive with life, both natural and artificial, and woven around which there is so much to explore, see and do. It means it's not only a game that feels special, it's a game you can get utterly lost in, spending hours simply traversing its land and not wanting a second of it back.
High praise indeed, I'm sure you'll agree. But I think the most important aspect of my journey through the game's post-apocalyptic world is that it felt new, and more importantly unique. The fact that I'd not really played an action adventure game in a vast open world for a while made all the difference. It allowed me to fully appreciate the game for what it is, rather than making unnecessary comparisons to other experiences. It meant I could live in the moment purely for that game, without harking back to other games, and how they might have done things differently.
It was a blessing in disguise then that I spaced out a good 10-12 months between Breath of the Wild and Horizon Zero Dawn. It allowed me to fully experience and enjoy both titles on their own merits. And whilst I'm not saying I definitely wouldn't have enjoyed Horizon as much as I did had I played it straight after Breath of the Wild, I think it is fair to say I would have been comparing them all the time, evaluating their similarities and differences, deciding for myself which aspects I liked best from each, and that would have only been to the detriment of both games.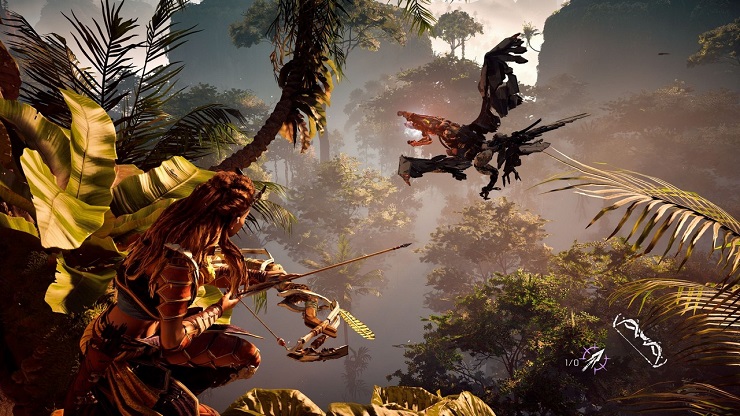 And so from now on I'm making a concerted effort to mix up my titles to avoid repetition. It's why from Horizon Zero Dawn I've moved onto Yakuza 0, and I'm juggling that with Ys VIII on Switch. Both completely different experiences that I can fully absorb myself in and get the most from. Variety is the spice of life, as they say. And not only does variety make things more enjoyable, but as Guerilla Games' epic adventure has taught me, those differences are appreciated more as well if truly spaced out, meaning a win-win for our favourite hobby.
So do yourself a favour, next time you're looking at your pile of shame, wondering what to play next, go for a different game to one you've played recently. Allow the game to draw you in (or not) on its own, without comparing it to what's gone before. You never know you might unearth a gem that clicks with you that you never thought would, a game that up until now has been gathering physical or digital dust in your back catalogue.
If you do that, I promise to not wait until 2019 before I play God of War. Deal?