Available now in public beta on Steam, Zen Studios has announced a bunch of new premium tables coming to Pinball FX3, all based on the classic Williams and Bally collection.
The first batch of tables include Fish Tales, Junk Yard, Medieval Madness and The Getaway High Speed II, adding to the already impressive line-up of tables available to buy, from big names like Marvel, Star Wars and Jurassic World.
"Most of our developers grew up admiring Williams and Bally pinball machines, and we at Zen are devoted to treating these beloved tables with the respect they deserve for years to come in digital form," said Zsolt Kigyossy, Zen Studios' Managing Director. "We have a grand vision for what we can add to these amazing tables on gaming and mobile devices. We are dedicated to providing an amazing experience and new challenges for all players around the world!"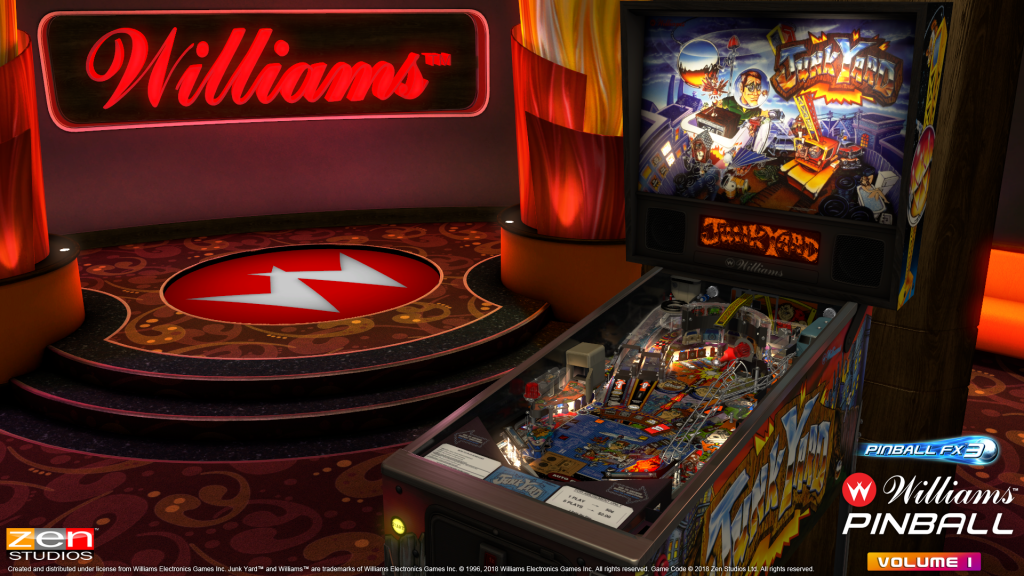 The new Williams and Bally tables are available in public beta now on Steam, and will be available later on PlayStation 4, Xbox One, Nintendo Switch, Windows 10 and Mac OSX.