Call of Duty: Black Ops 4 PC launch times, download size, specs, pre-load details, and more revealed
Black Ops 4 PC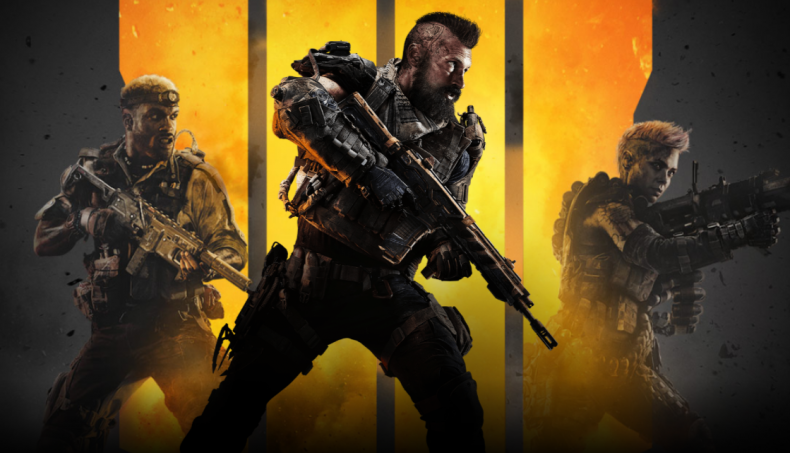 If you're buying Black Ops 4 on PC, you likely care about everything announced today.
Pre-load for the PC version begins at 5 AM UK time on Wednesday (9 PM PT on Tuesday). It is a 55GB download. Treyarch says you can play Blackout when the download reaches about 30% on Battle.net. If you were unaware, Black Ops 4 on PC is a Battle.net exclusive and will not be sold on Steam.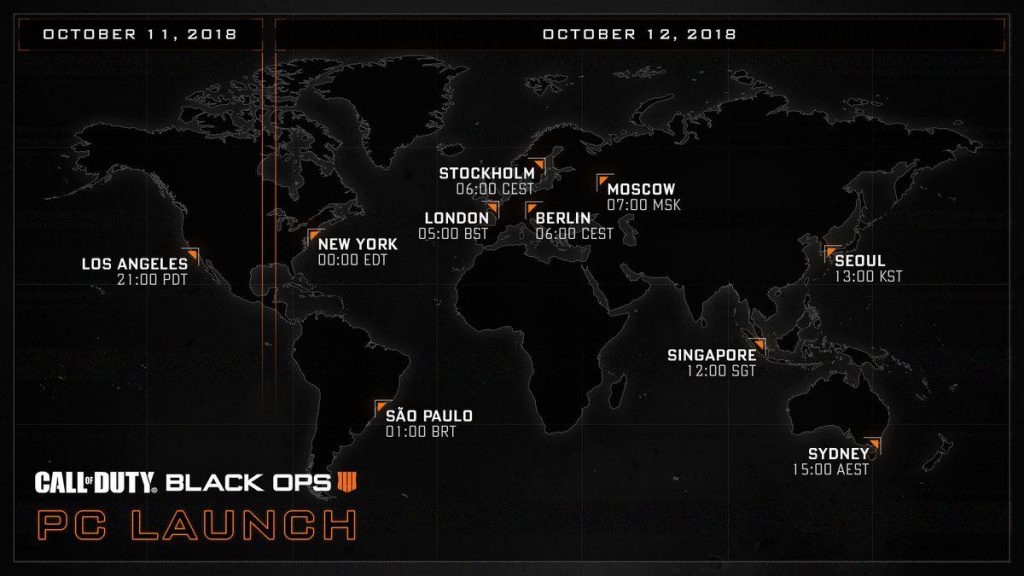 Black Ops 4 PC unlock times are as follows per region:
October 11th, 2018

Los Angeles – 9PM PT

October 12th, 2018

New York – 12AM ET

Sao Paulo – 1AM BRT

London – 5AM BST

Stockholm – 6AM CEST

Berlin – 6AM CEST

Moscow – 7AM MSK

Singapore – 12PM SGT

Seoul – 1PM KST

Sydney – 3PM AEST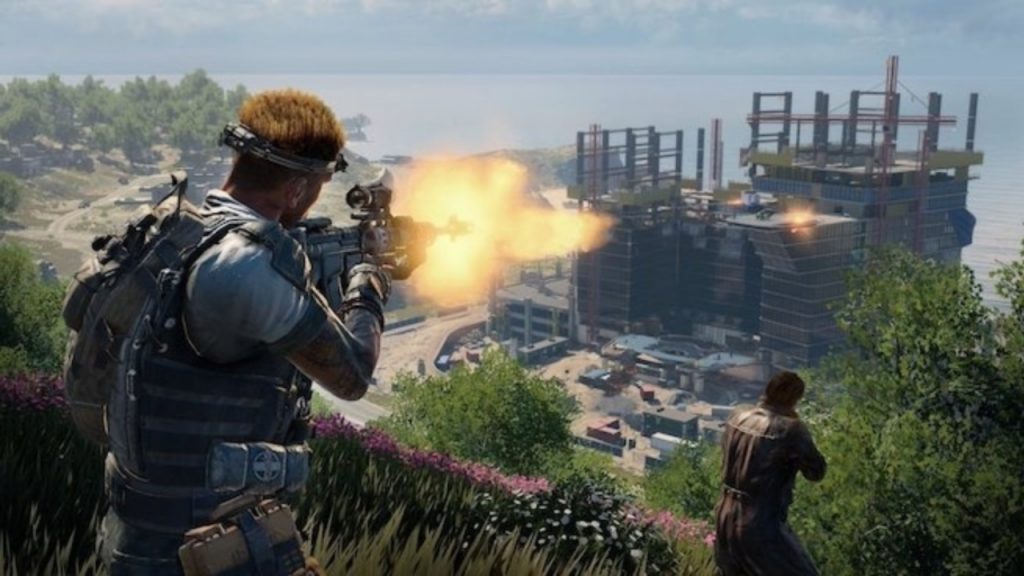 The final specs for various configurations of the PC version are below:
Minimum specs:
OS: Windows 7 or higher (64-bit)
CPU: Intel Core i3-4340 / AMD FX-6300
RAM: 8GB
Graphics: GeForce GTX 660 2GB / GeForce GTX 1050 2GB or Radeon HD 7950 2GB

Recommended specs:
OS: Windows 10 (64-bit)
CPU: Intel i5-2500K / Ryzen R5 1600X
RAM: 12GB
Graphics: GeForce GTX 970 4GB / GTX 1060 is 6GB or Radeon R9 390 / AMD RX 580

High refresh / Competitive specs (This is our recommended setup for competitive players using high refresh rate monitors at 1080p):
OS: Windows 10 (64-bit)
CPU: Intel i7-8700K / AMD Ryzen 1800X
RAM: 16GB

Graphics: GeForce GTX 1080 or Radeon RX Vega⁶⁴ Graphics
Ultra specs (This is the top-tier setup for players using 4k monitors looking for the smoothest framerates:

OS: Windows 10 (64-bit)
CPU: i7-8700K / AMD Ryzen 2700X
RAM: 16GB
Graphics: GeForce GTX 1080Ti
Call of Duty: Black Ops 4 releases on October 12 for PC via Battle.net and both consoles.