Spike Chunsoft and Koch Media are releasing a Limited Edition for Steins;Gate Elite in EU regions.
North America's Limited Edition has been announced for a while. The EU Limited Edition releases the same day and it includes the same bonuses:
100+ page hardcover book
Cloth Poster
Custom outer box
Bonus game depending on platform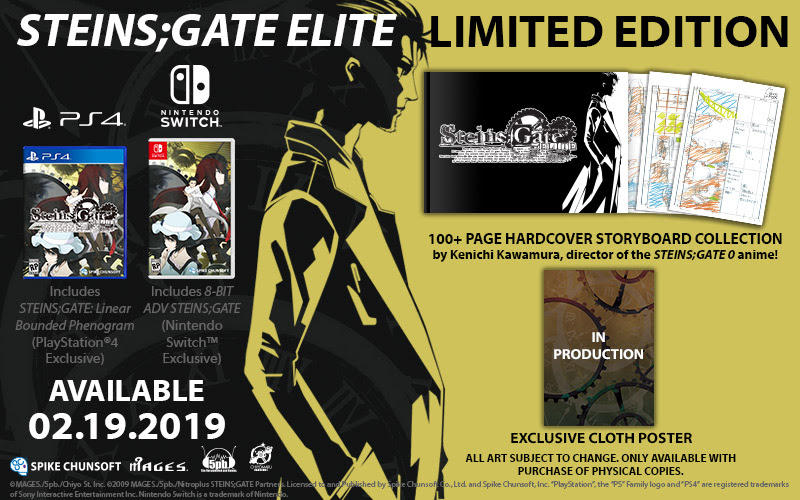 Steins;Gate Elite is an enhanced remake of the original Steins;Gate. Read my review of the original here. Elite replaces static portraits with anime scenes. Elite aims to have you experience the anime in an interactive manner.
Steins;Gate Elite releases on PS4 and Nintendo Switch on February 19, 2019.