Assetto Corsa Competizione, the Early Access follow-up to 2014's racing simulator, sees its newest update today.
Like the previous updates, the 0.4 update adds a new car and track, as well as a few new gameplay modes, as well as general fixes and enhancements.
This time around, Kunos Simulazioni has added the Hungaroring circuit, yet another venue from the Blancpain GT series. Available for the first time using Laserscan technology, the developer is keen to point out, which is a system usually reserved for professional driving simulators.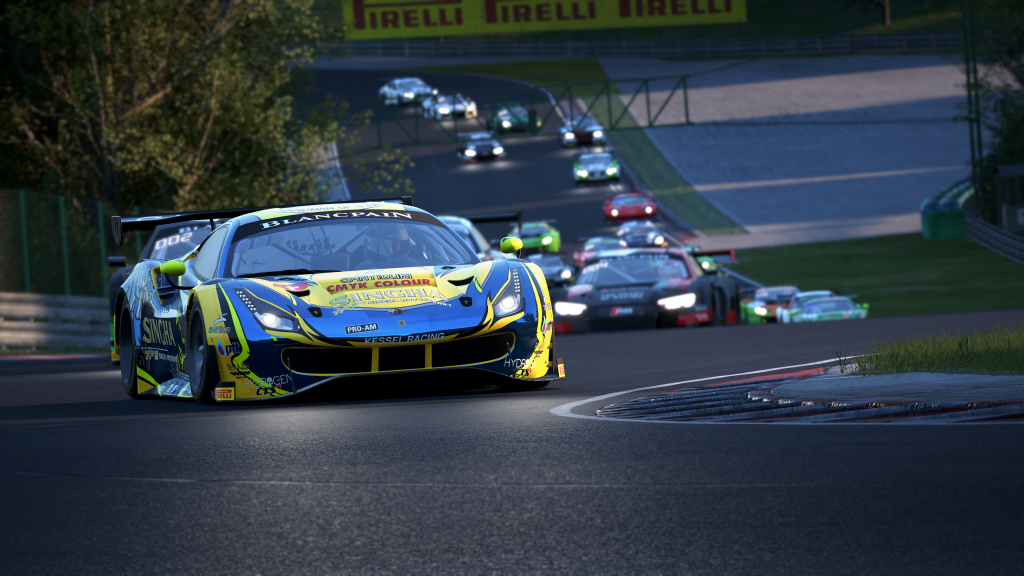 Perhaps most excitingly, the 0.4 update brings Ferrari roaring onto the track for the first time. The stunning Ferrari 488 GT3 is now playable in the game, joining the Lamborghini Huracàn GT3, Bentley Continental GT3 and the BMW M6 GT3 in the game's growing garage.
Sprint and Endurance races have now been added to multiplayer too, and a new Broadcasting Mode SDK that allows players to comment and view multiplayer races, complete with a control room that allows for camera control, etc.
Assetto Corsa Competizione is out now for PC via Steam Early Access.