Last night, the world got its first taste of Call of Duty: Modern Warfare's multiplayer. Streamed live, the event teased the game's new 2v2 Gunfight mode, which pits two teams of two against one another on small, custom-designed maps.
In this mode, everyone gets the same loadout, so it's all about the skill of each player on a level playing field. Every two rounds, the loadout will change, and with each round only lasting 40 seconds it's probably going to be the most frantic Call of Duty game mode to date. After 40 seconds, if no team has won, a flag will spawn at random as part of "Overtime." You'll have 10 seconds to capture the flag, only then by holding it for 3 seconds. During Overtime, either capturing the flag or killing the other team will win the round. The first team to win 6 rounds is the overall winner.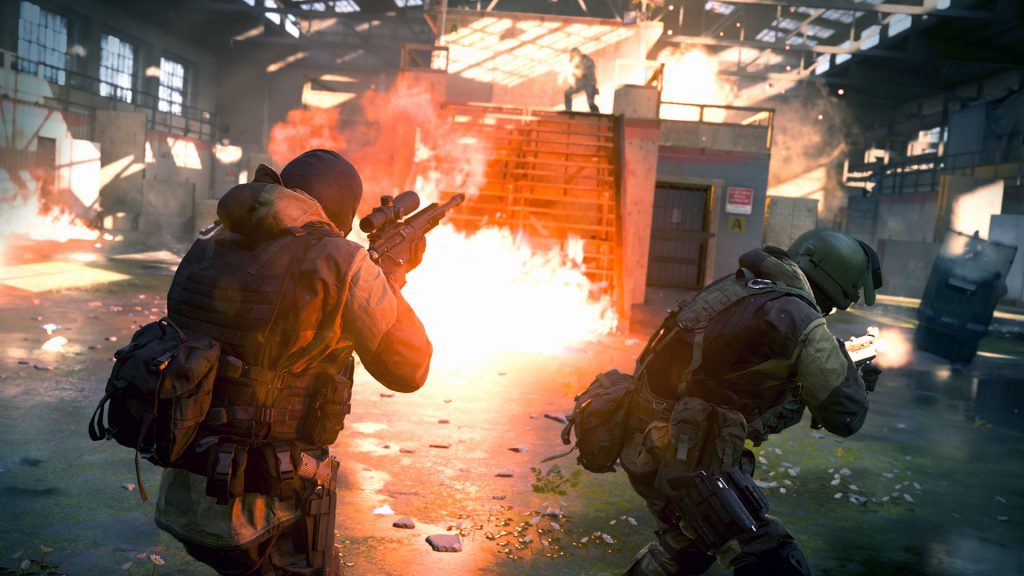 Three maps were shown last night:
King: the interior of a warehouse.
Pine: the exterior of a dense forest.
Stack: a desert container yard.
Activision says that Gunfight can be compared to a fighting game, with its fast-paced action and quick turnaround times. How this game mode will work for those of us not very good at Call of Duty (my reflexes are those of an old man, when it comes to these games), remains to be seen.
What else remains to be seen is the remainder of the Modern Warfare multiplayer, which will be fully unveiled on August 1st via Twitch. Activision and Infinity Ward will also be releasing "intel drops" throughout July, in the run up to the full reveal.
One hell of a recipe for destruction.

Pre-order #ModernWarfare now to unlock the Classic Captain Price Blackout Character in #BlackOps4. pic.twitter.com/DBlsPXQXJ9

— Call of Duty (@CallofDuty) July 11, 2019
And finally, it has been revealed that pre-orders of Modern Warfare will unlock the Classic Captain Price character in Call of Duty: Black Ops 4.
Call of Duty: Modern Warfare releases on October 25th for Xbox One, PlayStation 4 and PC.