Regardless which platform you plan on buying Borderlands 3 on, I think most people will agree that their hype levels are through the roof right now. With that in mind, any PC gamers wanting to play Gearbox's shlooter should have a good ol' look at this, to see if your rig can run it.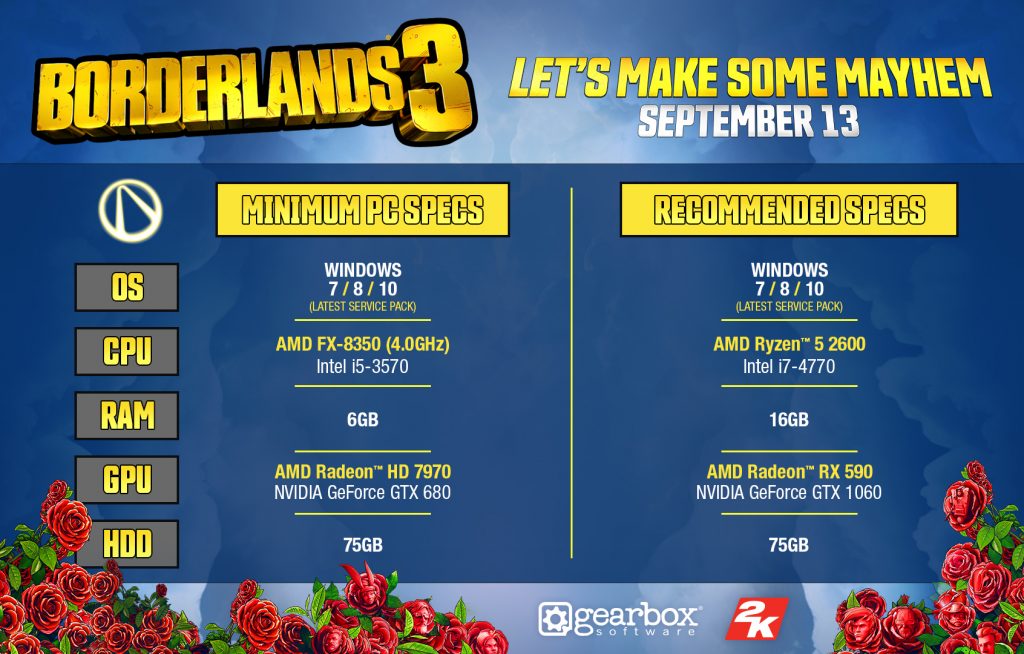 Those aren't too bad, really. Might want to think about upgrading though, if you're wanting a 4K experience or if you're wanting to run at 60fps or above. If you want more information, from display modes to available detail levels, head this way for all the ins and outs of what to expect from Borderlands 3's settings.
Borderlands 3 will release on PC, as well as Xbox One and PlayStation 4 on September 13th.