In their latest Nintendo Direct, Nintendo confirmed an extension of their Nintendo Switch Online service. From September 6, 2019, members of the service will now be able to also download a library of 20 SNES games on top of the NEW games already available.
In the absence of a fully-fledged Virtual Console-style library, this expansion into SNES titles is a very welcome one. For the first time you can play classic titles like Super Mario World, Super Mario Kart and A Link to the Past on your Nintendo Switch.
Check out the image below to see a full list of the 20 titles you can expect to play: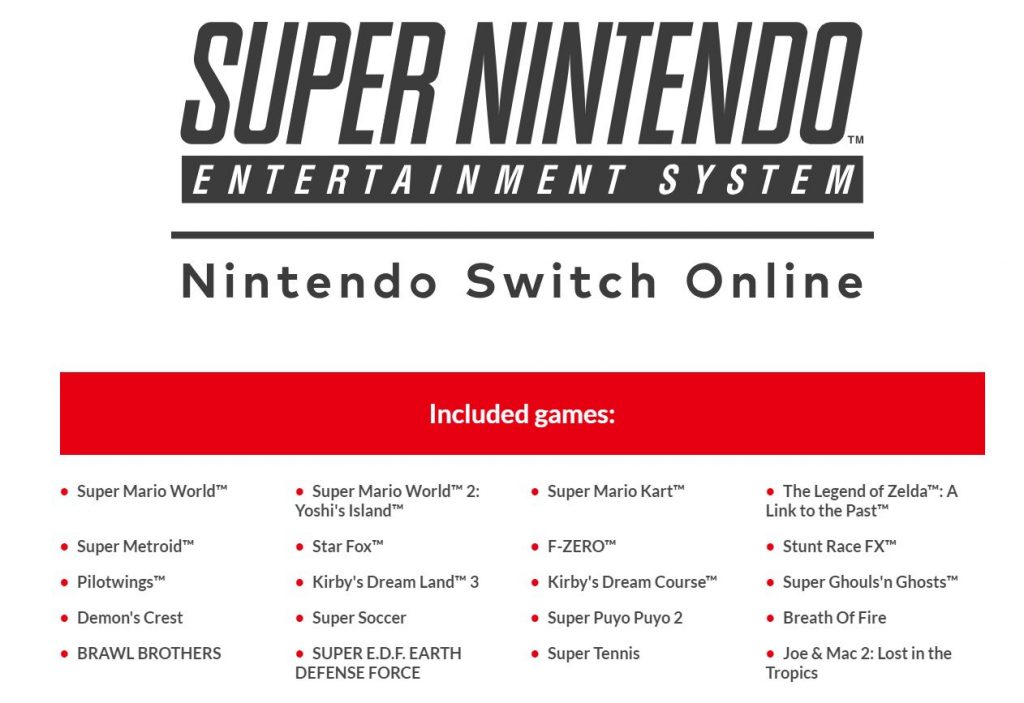 To coincide with the launch of SNES titles, Nintendo also revealed a new SNES controller. It takes inspiration from the original SNES controller, but with USB connections like the Switch Pro controller. This new gamepad will retail at £26.99 or €29.99 and will be available from September 18, 2019.