The Pokémon Company International and Nintendo have today confirmed that the Galar regional form of Ponyta will appear in Pokémon Shield. This version of Ponyta stores life energy from the world around it in its mane. Check out the official info on Galarian Ponyta below:
Galarian Ponyta
Category: Unique Horn Pokémon
Type: Psychic
Height: 2'7″
Weight: 52.9 lbs.
Ability: Run Away/ Pastel Veil
For more information about this or any other Pokémon, check out the Pokémon Sword and Shield website.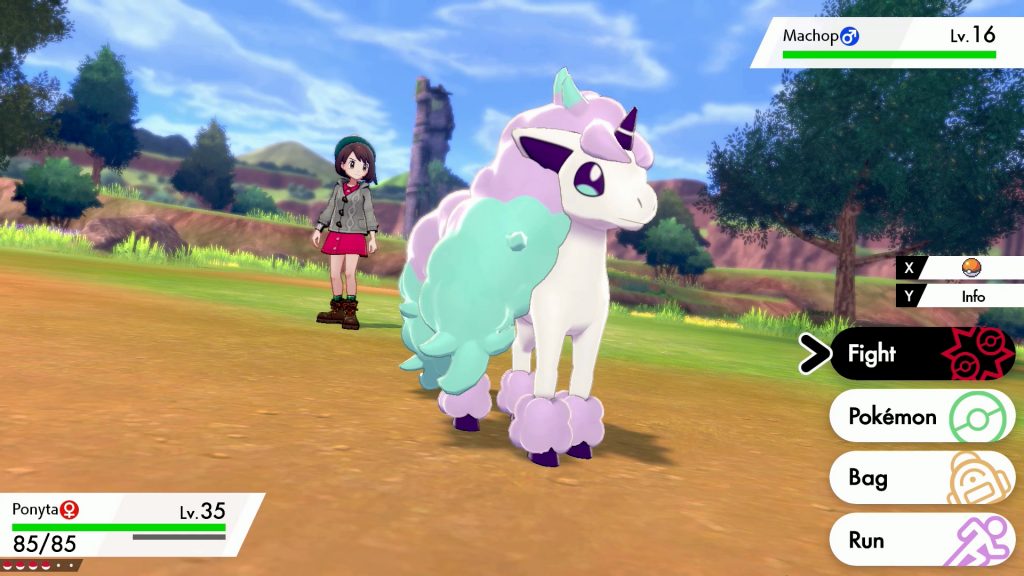 You can also check out the video below to see the Galar Ponyta in action:
Pokémon Shield and Pokémon Sword launch on Nintendo Switch on November 15, 2019.