As we approach the June release for Diablo Immortal, Blizzard is teasing more of the game over on the official blog, revealing more on the Realm of Damnation and now, the audio that "brings it to life".
The blog comes from Narrative Designer Ryan Quinn, and Art Director Hunter Shulz, and it's all about previewing the story. In truth, if you want to go in to Diablo Immortal spoiler-free, you might want to check out now, as even Blizzard itself says "spoiler warning" for this stuff.
There are snippets from The Old Growth, voiced by James Goode. This is the most massive, venerable danger in the wood, and according to the snipped of audio, sounds very angry and scary indeed. Elsewhere there's a part of the soundtrack called "Realm of Damnation" that sounds suitably, well, Diablo-like.
The Realm of Damnation, as a location, is the personal hell of a demon lord. It's a corner of the Burning Hells where Skarn, the mastermind pursuing the Worldstone shards, gets to play judge, jury, and executioner (repeatedly).
Steve Blum voices "Skarn", while Kimberly Brooks is behind "Verathiel", both of whom also sound exactly as you'd hope for in a new Diablo game. On the audio, Ryan Quinn, Narrative Designer on Diablo Immortal says "Our audio team really pushed themselves to make sure Skarn's cruelty and grand ambitions take root in every ominous corner of the zone".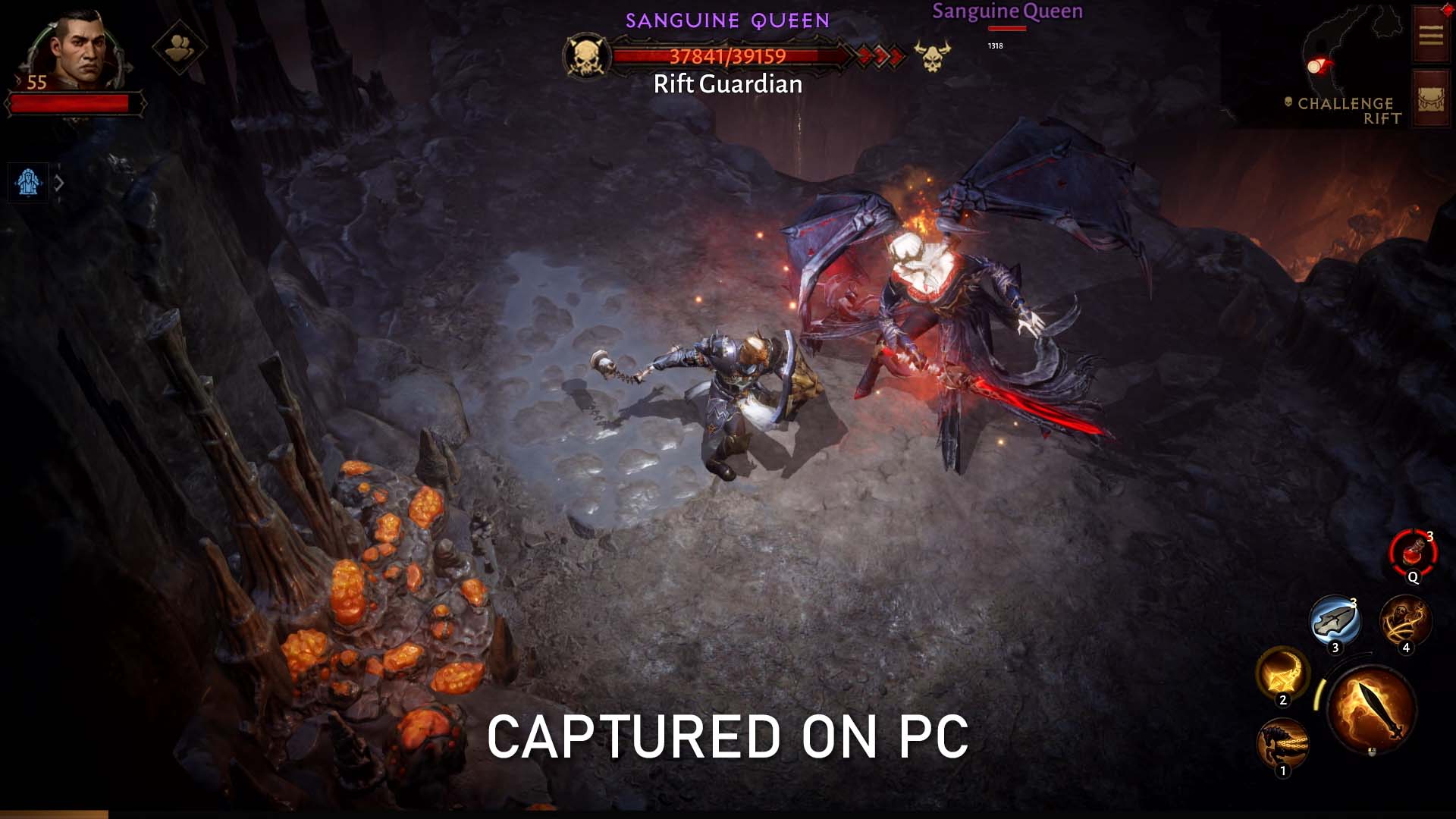 At the end of Diablo II: Lord of Destruction, the archangel Tyrael realized that the Worldstone had been corrupted, and he shattered it before it could doom all of Sanctuary. The resulting disaster discorporated Tyrael, and ruined Arreat and much of the north. Skarn wants nothing more than to pick up the pieces.
On the game itself, the blog explains that "Zones in Diablo Immortal are vast spaces packed with enemies, events, hidden lairs and treasure", which is good to hear, especially for anyone worried about the mobile-nature of the game.
Diablo Immortal is coming to PC and mobile on June 2nd.