The Walking Dead: Last Mile | Interview with Shawn Kittelsen, VP of Creative Development, Games at Skybound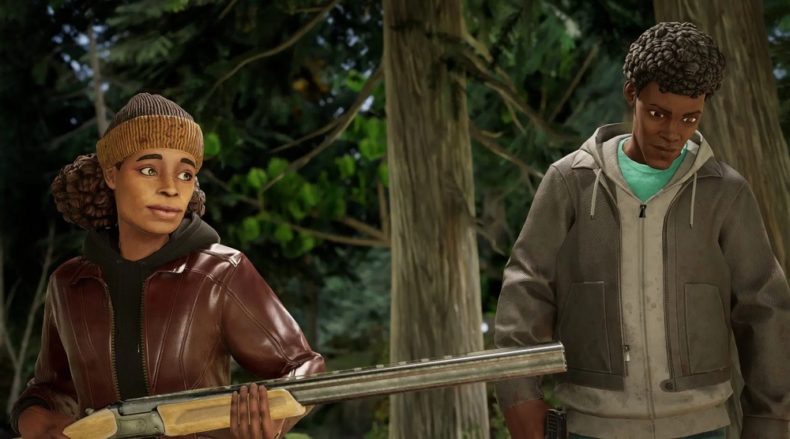 The Walking Dead: Last Mile brought the world of Robert Kirkman's successful zombie comics to life in a new way. Yes, there have been a wide range of TWD games, but Last Mile was able to do something fresh, allowing people all over the world to contribute to an ongoing story by participating on Facebook, with outcomes of certain story arcs contributing to the overall canon on the graphic novels. We were fortunate enough to interview Shawn Kittelsen, VP of Creative Development, Games at Skybound Entertainment, finding out some of his favourite memories, what the inspiration behind the game was, and what the future of The Walking Dead: Last Mile at Skybound might look like.
The Walking Dead Last Mile Interview: What were the challenges when trying to include real players in TWD's canonical universe?
Giving the audience freedom to impact the world of TWD, without breaking the reality of that world, was our biggest challenge. That's one reason why we featured the fictional location of Prosper Landing, Alaska, and centered the story on new characters. Setting our story there opened up so many possibilities – who lived and who died could truly be decided by the audience, without compromise, and without risking a rift in our continuity.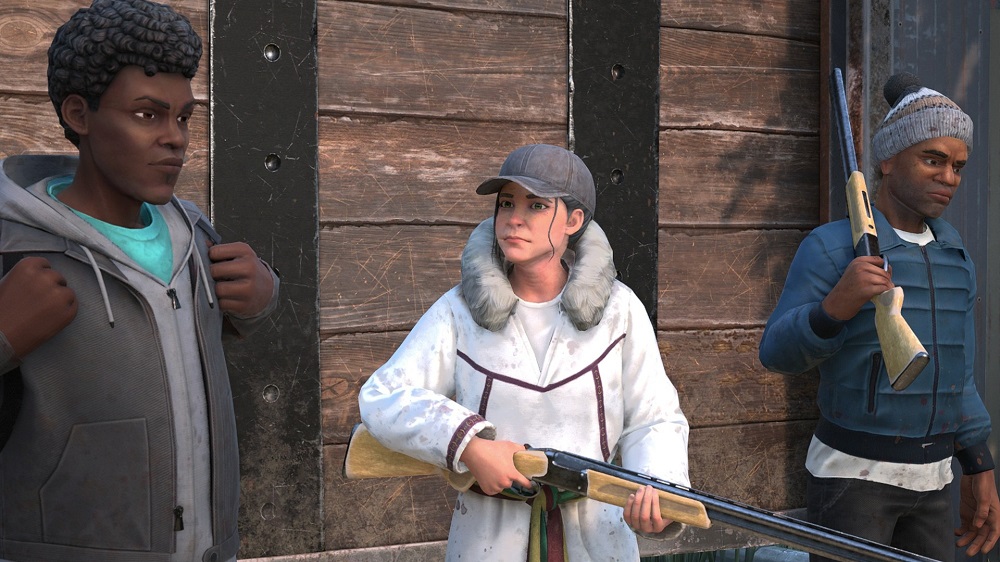 What were some of your favourite memories from TWD: Last Mile?
We had weekly live streams with Yvette Nicole Brown and Felicia Day, and I always looked forward to their reactions to the latest decisions made by the audience. Those streams really helped us drive the community discussions, and made it easy for folks to catch up with all the latest story developments. They were also super entertaining. I never thought I'd be laughing at a conversation about such grim subject matter, but guests like Ron Funches brought the fun.
My all-time favorite moment of the MILE was when the bidding concluded on the final decisions with life-or-death consequences at the end of Act 3. For weeks we had watched the audience lose one character after another, and a lot of us on the dev side were wondering if we were headed toward a worst-case scenario where every single one of our main characters would die. When those final decisions came through and the last few lives were saved, we had these moments of pure joy erupt in the TWDLM Slack – "Remi lives! Kate lives!" It was emotional for the whole team! We'd spent so much time with these characters, from early development all the way through the MILE, we wanted them to survive.
What was the inspiration in coming up with the MILE format?
I can't speak for Genvid founder Jacob Navok and his brilliant team, but he's shared with me how Twitch Plays Pokémon was a pivotal moment. Here you had a community of thousands of players actively participating to try and beat a game, while you also had thousands and thousands more watching that game be played. That's the core of the MILE concept – to create these live events that are fun to both watch and participate in.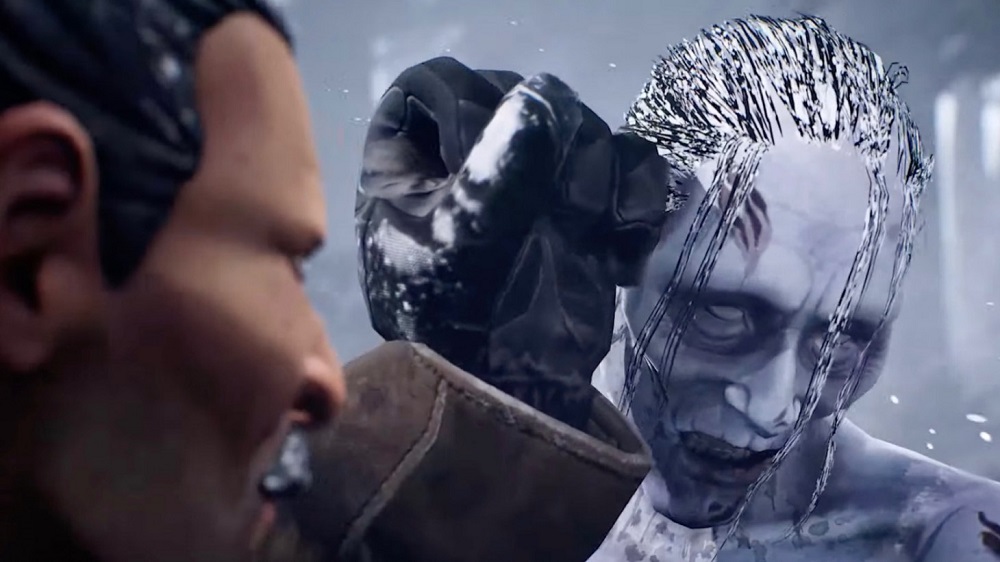 Where do you look for inspiration outside TWD when coming up with storylines?
Deep into the vast recesses of the human soul. I'm only half kidding. TWD takes a very grounded, character-first approach to storytelling, so the best place to look for inspiration is real life. We ask ourselves, what would it really take to survive? What resources would we have? We don't have enough to take care of everyone, so how does that affect people? I broke the story for the initial pitch to set the stage for those core themes, then worked with a brilliant team of writers at Terrible Posture Games to generate the hundreds of thousands of words required for four months of live content. We had a pretty diverse group of writers on that team, so everyone brought their own influences and lived experiences to the story. Terrible Posture also did deep research into Alaskan culture, climate, industries, and so on, to create an authentic experience. In the end the MILE was a melting pot of everyone's ideas.
The Walking Dead Last Mile Interview: What are some of the things you'd like to do for the future of the Last Mile, and are there plans for more?
Since this is one of the first MILEs ever, we learned so much about what worked and didn't work for the audience along the way. We constantly tuned and updated things to respond to what we learned. It would be amazing to bring all that experience to a new story, and engineer something that's even more thrilling and entertaining to follow daily. As far as plans for more, the door is open, and that's all I can say for now.
What is the future of TWD at Skybound?
Oh, the secrets I wish I could spill! We've got multiple games in the works, all different genres and platforms, with some amazing talent behind them. We're going to keep telling stories that build out the world of TWD with new characters, new perspectives, and new surprises. Our goal is to always give TWD fans something new. If you think you've seen it all before, think again.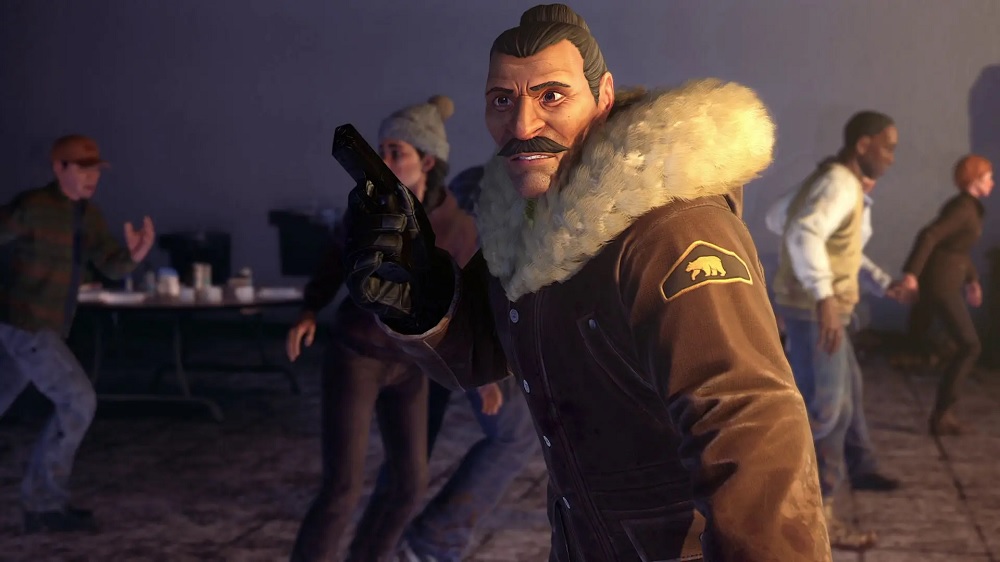 If you could be any character from TWD comics, who would it be and why?
That's a tough one because every character goes through so many hardships. They really suffer! My life has been too easy, I'm afraid I wouldn't be tough enough to handle all the pain that comes their way. So I suppose if I could be anyone, I'd probably be Eugene. Someone who might not be the most athletic survivor, not always the best fighter, but who uses his intellect and studious nature to solve problems that no one else can. His work benefits the larger community. That's the kind of role I'd hope to play in a post-apocalyptic scenario.
In your opinion, what is it about TWD that millions of people have connected with over the years?
Believable human characters, all the way. There's so much suffering and tragedy and spectacle in TWD, but people connect with the characters because they feel like actual people. TWD creator Robert Kirkman has a brilliant talent for taking fantastic situations like a zombie apocalypse or growing up with a superhuman dad, and he grounds these stories in the reality of characters who feel just like us, just like people we've known. We root for them. We fall in love with them. We want to see them survive with their humanity and dignity intact. And just like them, we hold onto a sliver of hope that there's a point to all this suffering. It's not just misery for the sake of endless misery. It's about persevering through the misery because we still believe there's a tomorrow worth building, a next generation worth raising, values worth protecting. That's why TWDLM was such a positive experience in the end. For all the characters we lost along the way, the audience came together and saved enough people to move forward, rebuild, and keep hope alive. That's what it's all about.