Although the guns in Dead Island 2 handle well, they behave very much like the melee weapons. You can upgrade them with elemental damage or various modifiers, and because the enemies scale with you in level, you'll still need a few shots even with a shotgun to drop anything except Shamblers. Not all guns are created equal though, and we're going to tell you how to get the best gun in Dead Island 2.
By far one of the best archetypes is the hunting rifle, a high-calibre weapon that uses Heavy Rounds. Its lethal range is huge and can keep most zombies at bay to buy you some time. Of this particular archetype, one of the best examples is the unique rifle, Peggy, which can stop anything below a Crusher with one shot, even at point blank range. Also, because it's purple rarity you can upgrade it with elemental damage, improved reload speed or accuracy, or even Autophage modifiers.
Dead Island 2 | How to get the best gun
You'll need to have rescued Curtis Sinclair during act one. You can find the ageing megastar in his mansion in Beverly Hills while you're en route to Emma Jaunt's, fighting off the hordes from his roof. He needs you to reactivate his stair lift so he can get down and once you do he'll go to Emma's place.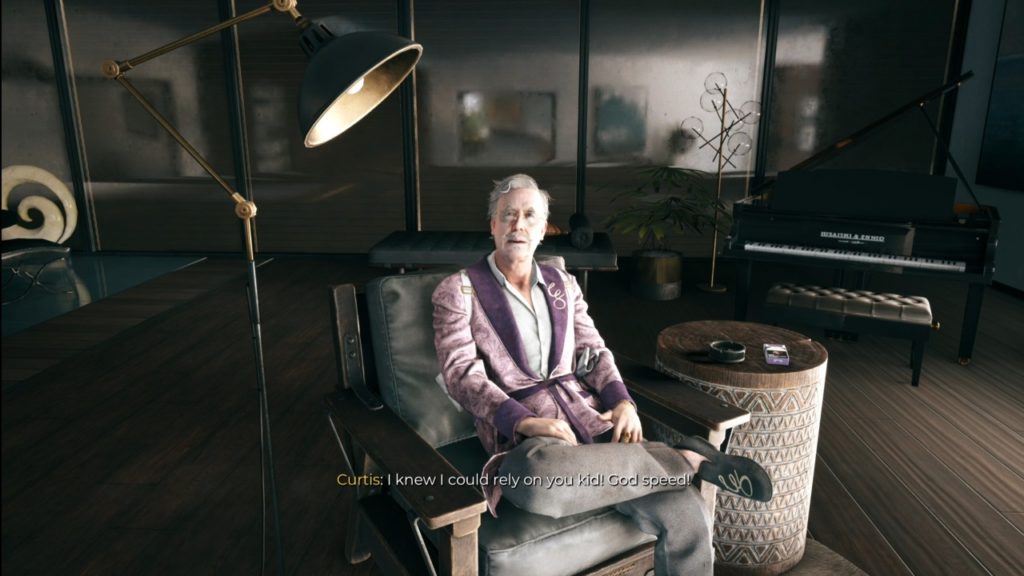 When you reach Venice Beach and unlock fast travel, Emma will suggest you head back to her home in Beverly Hills. When you get there, go downstairs and talk to Curtis, who'll have a blue exclamation mark indicating a side quest. Accepting it will trigger the Creature Comforts quest.
This is a two-part mission where you'll need to secure some booze and Cubans for the old coot. The whiskey you'll find in Rikki's house (not Roxanne's house), where he lived with his band, Gods & Whiskey. There are several generic whiskey bottles lying around, but to get the good stuff you'll need the key to his bedroom safe.
It's on Cindy, a Screamer who will attract hordes of zombies when she starts wailing. You'll find her roaming around the place, so take her out and retrieve the key. Now grab the Ardkillin whiskey and move on. If you can, kill the Bouncer while you're there. His appearance may be random but he showed up for me at this point. His key opens a case in the house containing a purple weapon.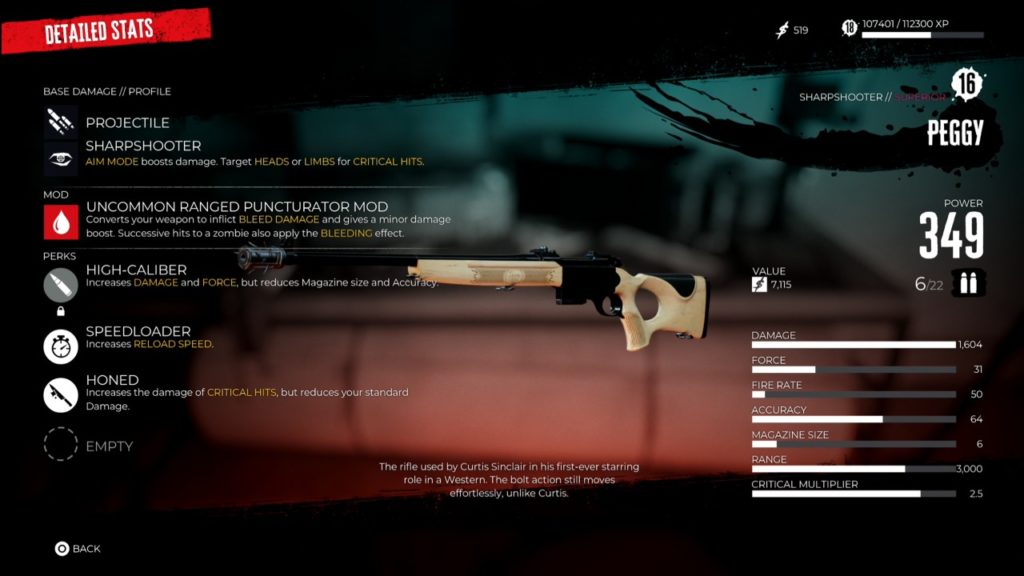 The next part takes you to the Goat Pen, where you'll have already been several times at this point. Head downstairs to the wine cellar, which you'll need to break into. Disable the alarm to avoid triggering a horde and ransack the place until you find the expensive plonk. Now Curtis will ask you to retrieve sine Cuban cigars he gave to the influencers as a housewarming gift. If you haven't got the Goat Pen Master Keys, you will need to break in from upstairs.
Head up to the rooftop pool, and you can smash the bedroom window with a gunshot or thrown weapon. Leap the gap, retrieve the Master Keys from the bedside table, grab the Cubans, and you're done. Now just head back to Curtis and he'll give you Peggy for your trouble.
And now you have the best gun in Dead Island 2.
Looking for more help with Dead Island 2? Check out our other guides below: