Release Date
March 27, 2018.
Spoilers for the previous episodes are contained in this review…
John Doe is dead, and Joker is born. It's made abundantly clear from the off that Batman's greatest foe is finally a part of Telltale Games' Dark Knight saga, and his influences stretch from every corner of the Batman pantheon. Much of his presence in Same Stitch is terrifying, but there's still something in Bruce Wayne that cares for his friend. The Enemy Within has been building to this, and throughout the series we've seen John Doe grow from a feeble submissive weakling to a psychotic and disturbed individual. This is a great ending to the series, with a layered tale wrapped up in a purple and green bow. The focus is on your relationship with the Joker, and in a way it's sad for the two of you to finally be at each other's throats.
The episode has two endings, and the way it concludes has been based entirely on how you've treated your 'friend'. You can see your own manipulation of John blow up in your face, and I couldn't help but feel guilty for the way it all goes down. It's been two weeks since the events on the bridge occured, and John Doe's transformation has happened away from prying eyes. It took me a little by surprise that he's gone full on nuts, but it makes sense, and it works as a way to get the episode in the right place to leave the focus of Same Stitch to be about just how far you'll let Joker go.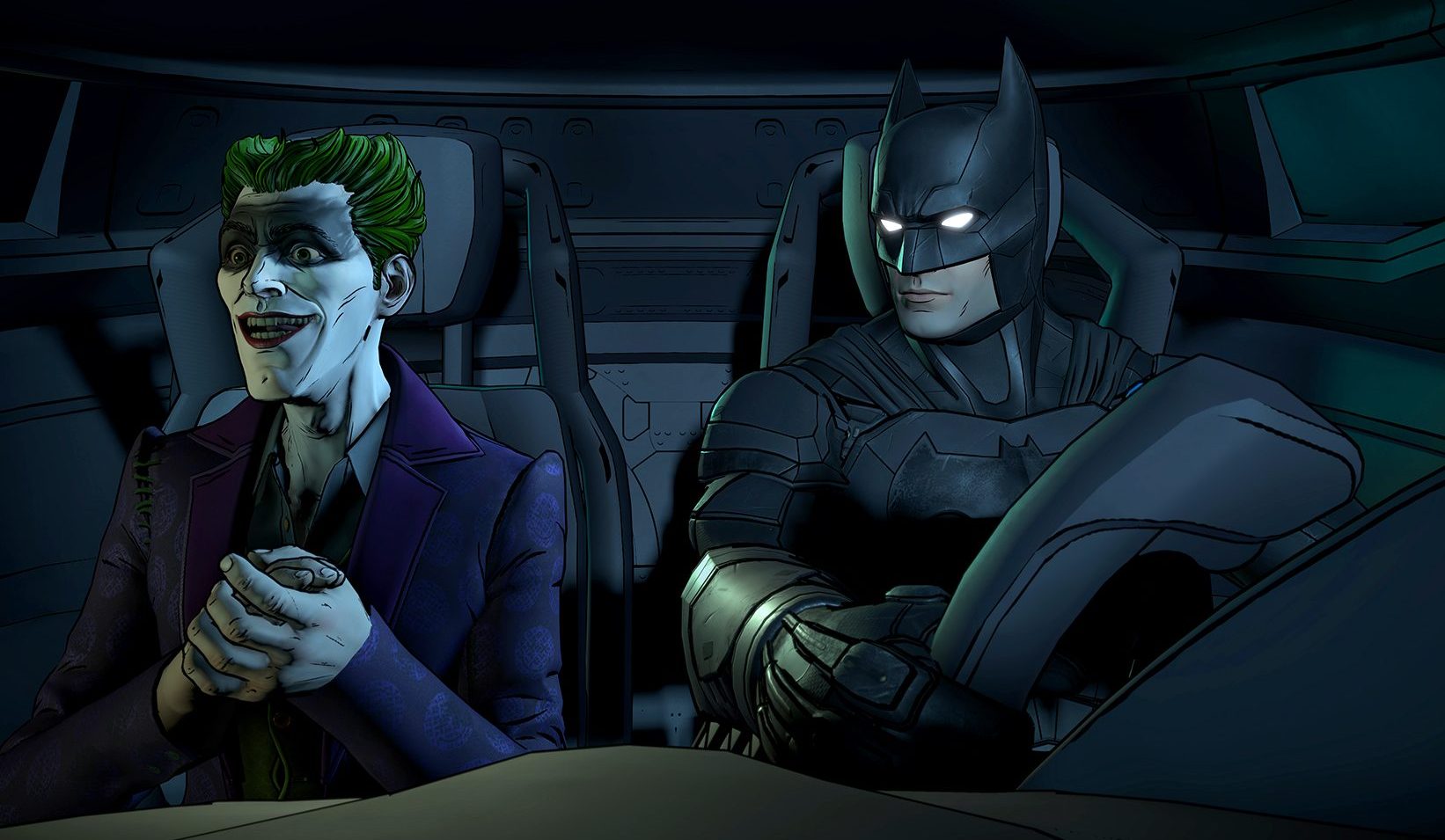 Everything comes to a head, from Waller and the Agency's plans after SANCTUS, and the reveal of who actually killed Riddler in episode one. Harley and Catwoman are back which was good to see, but I did feel a little let down with how things end up between Bruce and Selina. One of the coolest parts of the episode happens in the first 10 minutes or so, with a battle between Batman, Joker and one of Waller's 'assets'. The camera work is sublime here, and Telltale push their engine to make one hell of a fight dynamic and engaging.
There are some touching moments between Bruce and Alfred too, especially at the very end where you have to make the biggest choice of the series. It encapsulates the struggle Bruce must go through every day, focusing on why he does what he does and the sacrifices he makes to be the man that Gotham needs. Bruce isn't in Same Stitch as much as he has been, but it makes sense given the seriousness of his fight against Joker. The final fight is a fantastic mix of action, truths, and interactions between the Clown Prince of Crime and Batman. This is the beginning of a love and hate relationship the two characters have gone through in the comics, and it's given great depth to the potential future of Telltale's Batman story.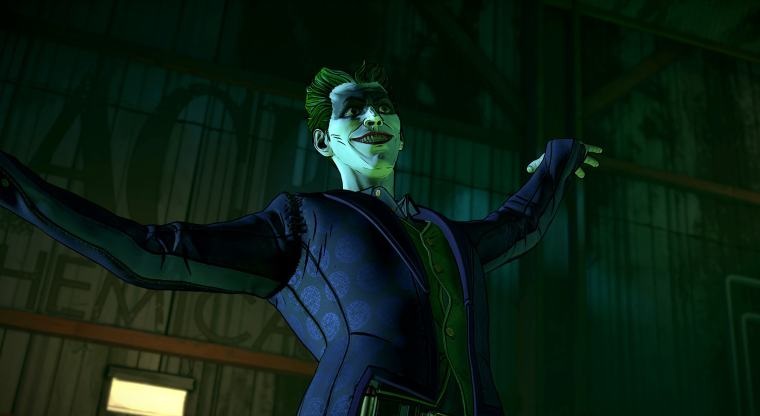 One thing they've manage to nail is how fragile John was, and there's even a sense of empathy you feel for him. You understand that he's been manipulated somewhat by Bruce, Harley Quinn, and Amanda Waller, and even though he's become this monster, you feel for him. I've never felt sorry for Joker, but Telltale has given the character a much needed depth. You almost don't want him to become the villain we all know and love, but you understand why. He has some fantastic moments, from the rooftop fight at the GCPD, and the final encounter at ACE Chemicals. Joker is the star of the series, and the star of Same Stitch.
The Enemy Within is one of the best series Telltale has done, and I will be sad to see it end. Hopefully there are more plans in place for a third series, and with a teaser to the future right at the end, it seems as though there will be more. The combat is choreographed superbly in every battle, and the voice acting makes every scene believable. Props to Anthony Ingruber for nailing Joker. If you were put off by season one, and found it lacklustre, this one is magnificent, and features a story worth its place in Batman lore. Go and play this game, you won't regret it.
Positives
Great action scenes
Anthony Ingruber is exceptional
A Worthy ending to The Enemy Within
Negatives
Catwoman and Batman's conclusion
Same Stitch concludes Telltale's second season brilliantly, and Joker is shown once again to be Batman's greatest foe, written beautifully by the guys at Telltale.