Release Date
April 11, 2019
Whenever a franchise that has a hardcore following tries to appeal to a broader audience, things usually don't work out well. There are many exceptions like Monster Hunter: World that was my game of the year in 2018, but also other games that were huge disappointments like Final Fantasy XV. Earth Defense Force is a franchise that I had only really heard people talk about until I got to play it for myself with the recent Vita release. I was a fan since then and played a ton of Earth Defense Force 4.1 on PS4.
I love Earth Defense Force 5 and was cautiously optimistic for Iron Rain that sees Sandlot hand over the franchise to Yuke's for a spinoff entry. The aim of this game was to get the series a broader appeal in the West and while it might do it in some ways, there are lessons to be learned from this. I still remember the original reveal video that had people guessing various AAA third-person shooter franchises before being shocked to see the trailer was for an EDF game.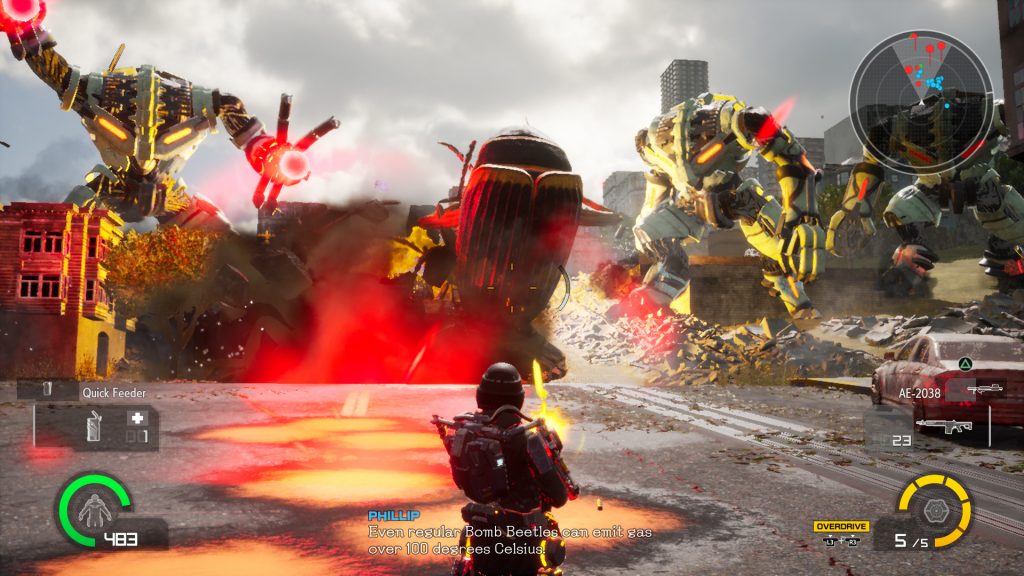 EDF games have always been great B-movie style shooter experiences that have the right amount of cheese to go with addictive gameplay. I like to play these games while listening to podcasts often. Iron Rain tries to make things a bit more serious with some varied missions (more so than usual at least early on), but again doesn't go far enough. This is basically what holds Iron Rain back a lot. Yuke's clearly tried to keep things still feeling like EDF instead of going all out and it shows compromise that results in something that doesn't please everyone. The main campaign has over 50 missions that are quite hard compared to a normal EDF mainline game and supports split screen as well. The online mode worked well in my testing.
The biggest changes barring the visuals is in customisation and progression. You can now have your own avatar and customise your look with a variety of options. I didn't really expect to see customisation like this in an EDF game ever, but here we are. Progression doesn't rely on picking up weapons or ammo packs from the field but through a new gem system that serves as not only an item on the field but also the in-game currency depending on the gem type. You can use these to buy new weapons, upgrade, equipment, and more.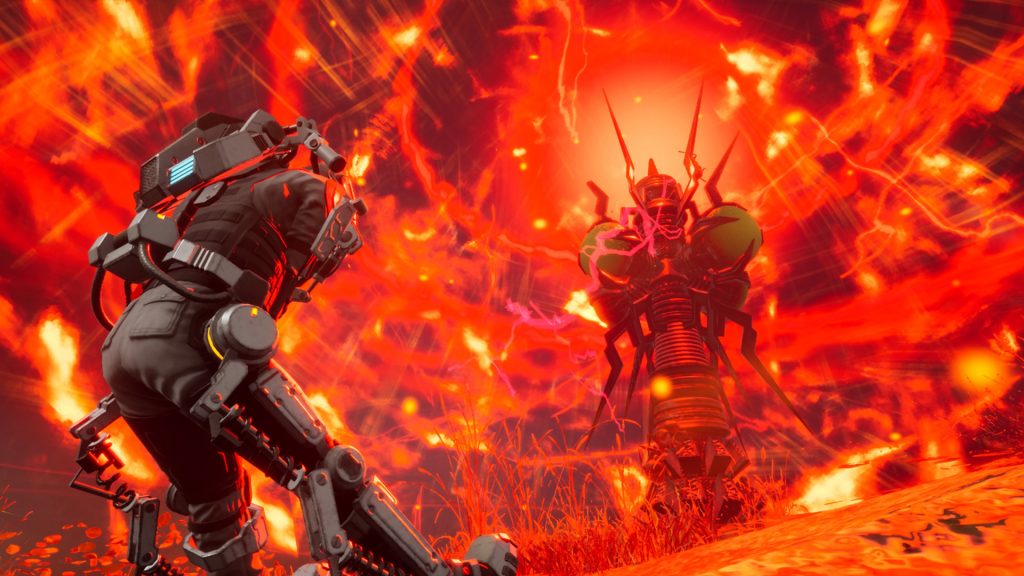 The most striking change here is the visuals. Unlike mainline entries, Iron Rain looks great. The shift to Unreal Engine has helped a lot as the game not only looks better but also runs better. You obviously aren't gonna get a locked 60fps, but it definitely plays much smoother than every EDF game on PS4 up till date. I hope the next mainline entry from Sandlot has the visuals and performance boost that Iron Rain has for sure. Performance still takes a hit when the action gets too crazy, though, and sadly this action doesn't reach the absolute batshit crazy heights that EDF 5 sees.
I feel like Iron Rain would've been a much better and more focused game had D3 let Yuke's go all the way and not cater to mainline EDF fans. That way, those fans still have the mainline series to play while newcomers can sample the franchise with Iron Rain. While it definitely looks and runs much better than a mainline entry, it lacks the charm when it comes to dialogue (though the team did a great job here with the voice acting) and craziness of scale with enemies on screen. The class system that lets you change classes by switching gear is great and I hope the next mainline entry uses this.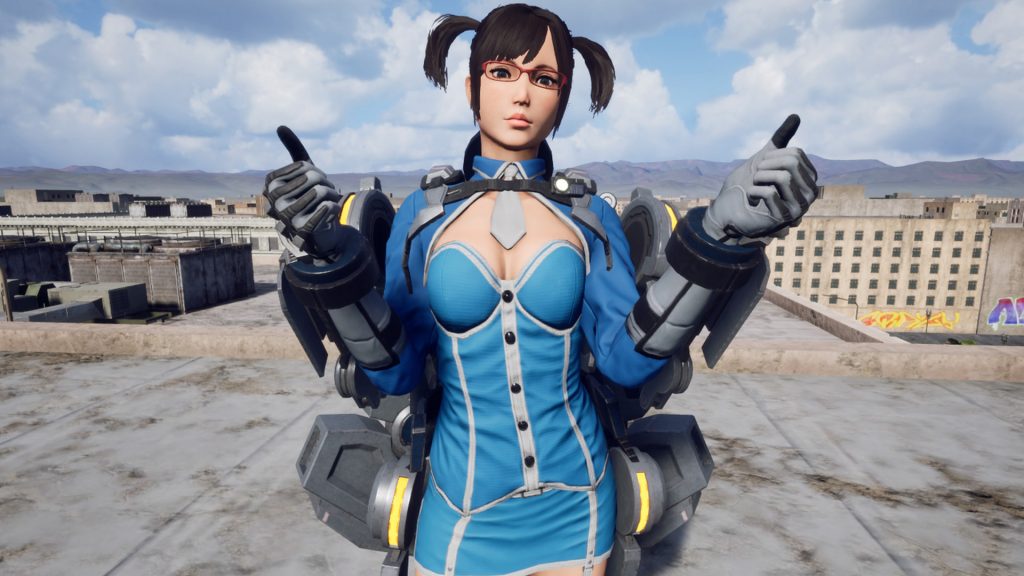 Earth Defense Force: Iron Rain isn't the best EDF game. It comes close to EDF 5 and has the potential to reach those heights if Yuke's is given another shot. Iron Rain is still a very good EDF game, but it sadly doesn't do enough to get non-fans of the franchise into the series since it still relies on various EDF staples and that has a lot of baggage. In the end this isn't a game that will see the franchise break out in the West and it also isn't one that hardcore fans will keep coming back to because they are likely still playing the recently released EDF 5. I still hope Iron Rain is an EDF game that some fans play to see how the mainline series can move ahead thanks to certain welcome quality of life improvements.
Positives
Best looking EDF
Runs a lot better than the mainline entries
Some great changes to customisation and progression
Great looking new enemies
Negatives
Lacks the massive scale from mainline EDF
Earth Defense Force: Iron Rain has a lot of good ideas that mostly come together well but it still doesn't feel as fun to play as the mainline series.