Release Date
February 6, 2023.
I have spent a while now with the latest in Xiaomi's generally excellent POCO range of budget price-point smartphones, the recently released POCO X5 Pro 5G and the standard X5. As someone with relatively little experience of these kind of mid-range phones, it is fair to say that I was mightily impressed with what they bring to the table.
Both phones look nice, with the eye-popping yellow rear case on the POCO X5 Pro really standing out. Yellow and black is the signature colourway for the brand and extends to the packaging which looks and feels premium during the unboxing process. Inside both boxes are a clear protective case, a fast charger and the relevant instruction manuals.
Both are available in black, with the POCO X5 Pro also coming in a nice shade of green. The rear panel is made from plastic, which fits with the budgetary constraints, but still looks nice – and will be irrelevant if you are using the provided clear case that is helpfully included. The raised camera segment on both is a bit chunky, but I liked the balls-out POCO branding that sits next to it.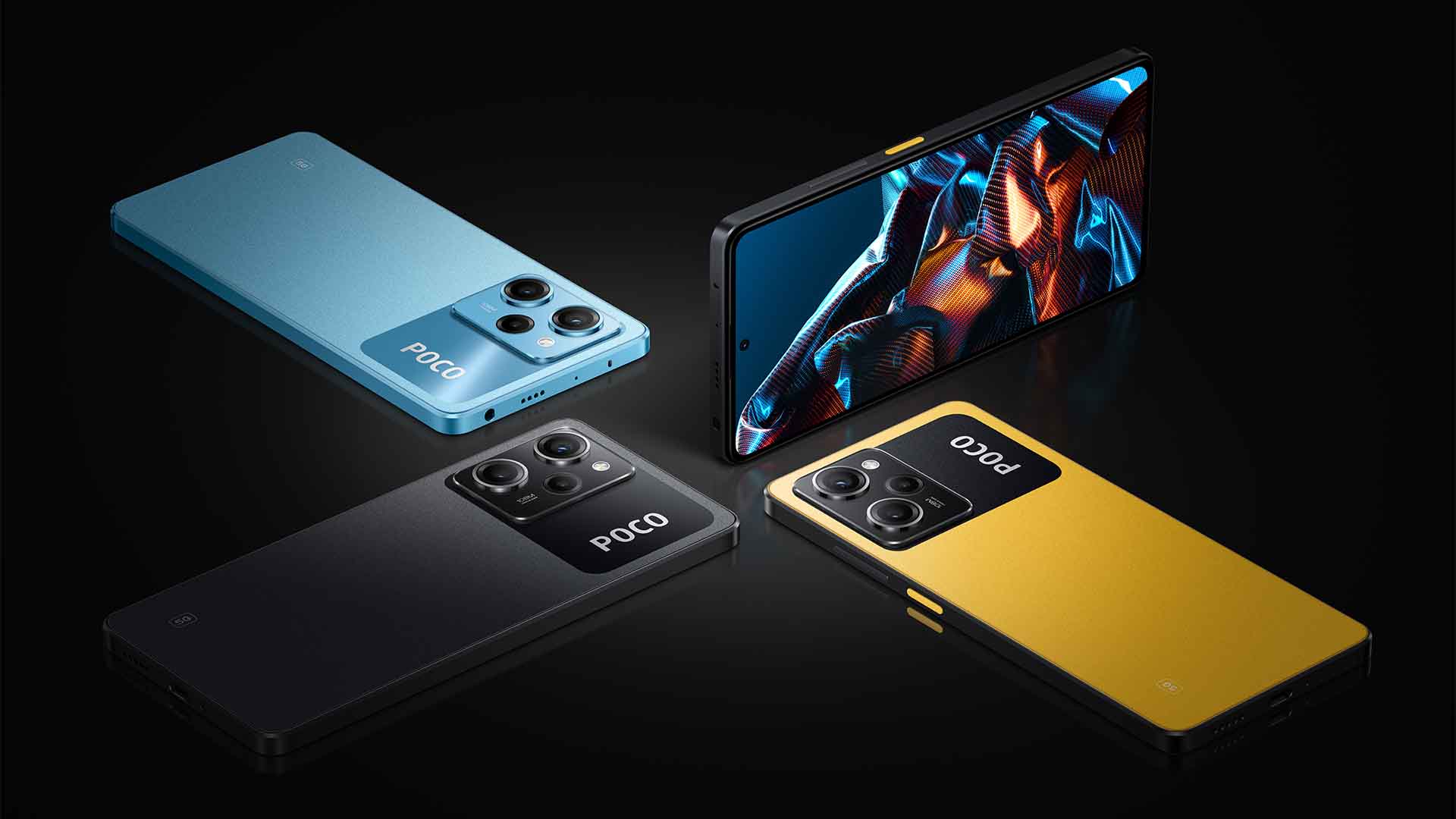 The X5 standard has rounded edges, with the Pro has sharper right angles at play. Both have the benefit of a USB – C port, dual sim capabilities and 3.5mm headphone sockets, and a power button that doubles as a highly effective fingerprint scanner. On the yellow Pro model this button pops nicely in a matching golden yellow hue.
The differences between the two are mainly in the power of the tech behind them, which can be summed up as follows:
Both: 6.67-inch AMOLED display – 2400 x 1080 – 120Hz refresh rates
X5 Pro: 10-bit colour depth – 5,000,000:1 contrast – 900 nits peak
X5: No 10-bit colour – 4,500,000:1 contrast – 1200 nits peak
X5 Pro: Stereo loudspeakers – MIUI 14 based on Android 13
X5: Single loudspeaker – MIUI 13 based on Android 12
X5 Pro: Snapdragon 778G processor – 6GB/128GB or 8GB/256GB – no Micro SD slot
X5: Snapdragon 695 processor – 6GB/128GB or 8GB/256GB – MicroSD card slot
X5 Pro: 5000mAh battery – 67W fast charging
X5: 5000mAh battery – 33W fast charging
X5 Pro: Gorilla Glass 5
X5: Gorilla Glass 3
X5 Pro: 108MP primary – 8MP ultrawide – 2MP macro
X5: 48MP f/1.8 primary – 8MP ultrawide – 2MP macro
X5 Pro: 16MP selfie camera
X5: 13MP selfie camera
So, despite being from the same family of phones, the operating systems are different. The main camera on the POCO X5 Pro is of much better quality. That isn't to say the bog-standard model is a slouch, indeed, for the money it will be hard to find better, and it out performs many better-known brands.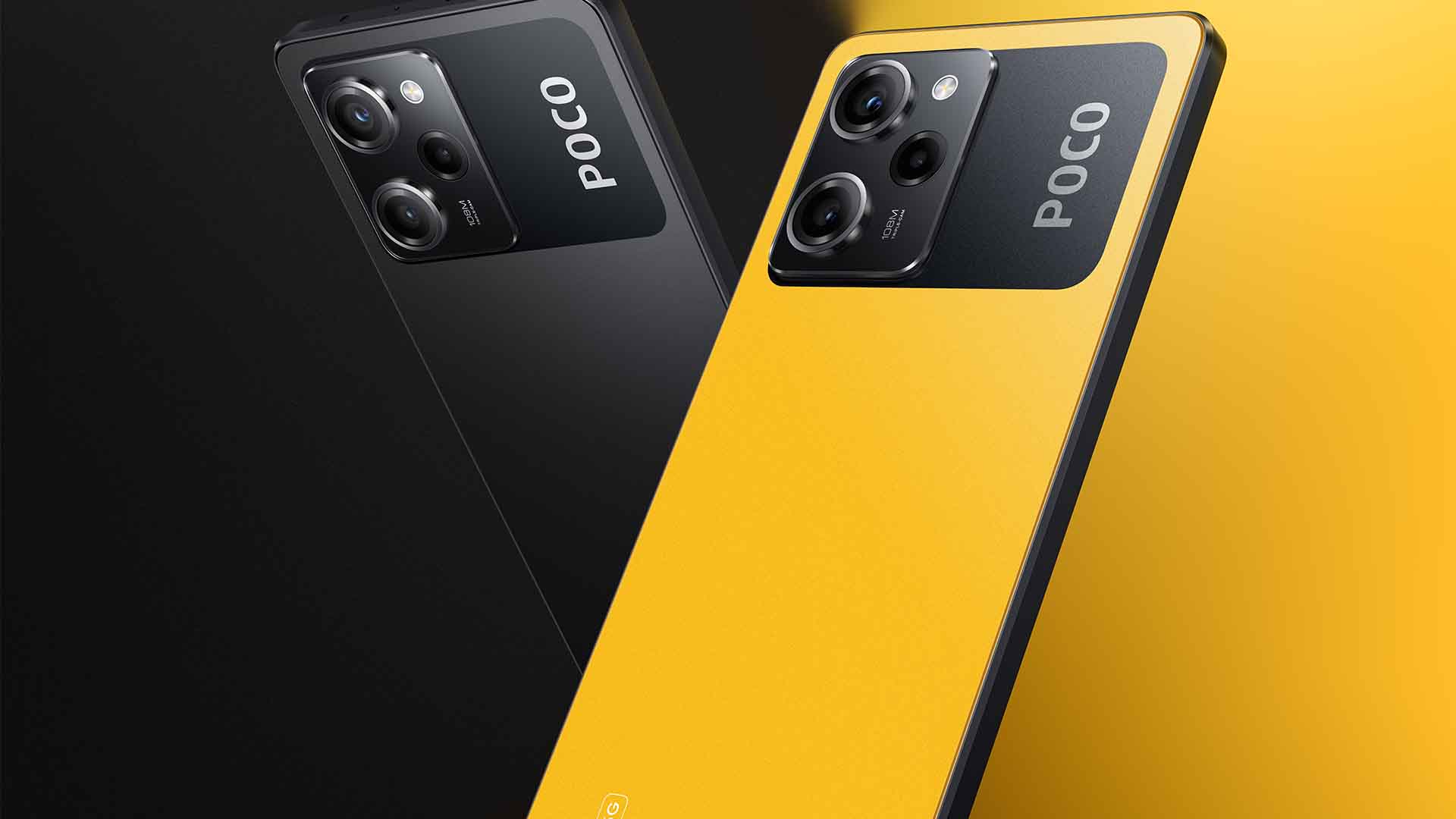 The speaker on the Pro is outstanding and better than anything I have experienced even on recent Apple and Samsung handsets. You could seriously annoy the public with this one if you fancied blaring out some riddims on the bus.
Both phones have excellent AMOLED screens which really pop and put my ancient P20 Mate Pro to shame. For someone like me who enjoys watching stuff on their phone in bed, it is a real high definition pleasure and a joy to behold.
The Pro has super quick charging using a 67W fast charger which can go from 0-100% in around forty minutes. Even when using the phone all day browsing the internet, playing Pokemon GO, taking pictures and listening to music in the car, I barely used 30% of the charge. The X5 has a slightly slower charge time, and overall battery life is shorter, yet it still outperforms the recent Huawei and Samsung phones that my partner and I had been using previously.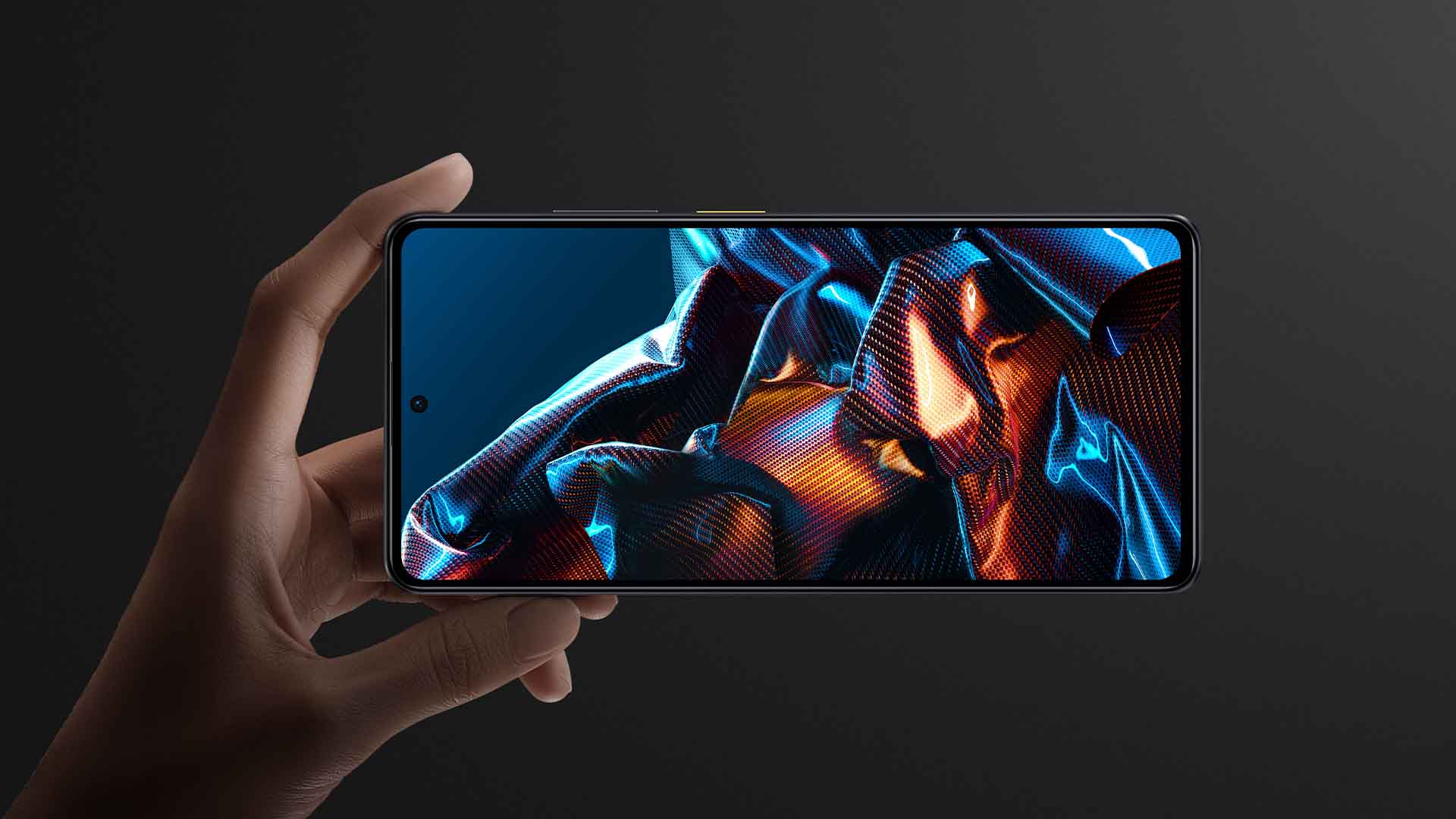 The main gripe with both phones is the MIUI software, which is essentially a bastardised version of Android that has some strange foibles that need to be tinkered with in order to make your experience on par with other more well-known brands. There are a huge number of in-built apps out of the box, some of which will be useful to most such as Facebook, Spotify, Netflix and even the likes of Genshin Impact – but there are plenty of oddball things that you simply won't use that clog up your screens. The startup process was also quite cumbersome and seemed to take much longer than it should have, however the data transfer using a dual USB-C cable to port stuff from another Android device was surprisingly intuitive and quick.
The main attraction of the POCO smartphone range is the price. The X5 Pro comes in two varieties – 6GB RAM and 128GB of storage and 8GB RAM/256GB for around £260 and £360 respectively. The standard model, which is still a fine little device in its own right and has the benefit of increased storage up to 1TB thanks to SD card slot, and can be found for as cheap as £220 if you shop around. At these prices you will struggle to find a comparable brand-new phone with such quality of build and clout under the hood.
Positives
Excellent value
Comparable features to some much better phones
Has capability to expand storage
Negatives
Slightly inferior performance, particularly main camera
Same issues with strange MIUI OS
POCO may not be a household name, but based on the performance and value in these two mid-range corkers, perhaps they should be.