The Spark+ is a surprising phone in many ways. Having been firmly on Apple's cool aid for many years, it's been a while since I had a good sit down with an Android phone. But the Wileyfox's angle of being "designed for kids" works, because it does what you need it to while remaining affordable, and believe me, I did a lot of research into the right phone for my children.
When thinking about their "first phone" (I hate that this is a thing, but this isn't an article about my ever increasingly old-man-shouts-at-cloud feelings) right now, there's a few things it must do: make calls, send texts, play YouTube, and work with Pokemon Go. The Spark+ does all of those things, quite well, actually, but not flawlessly. Obviously with it being an Android phone it makes calls and sends texts just fine (we are using an ASDA Mobile Sim because they're incredibly cheap and are technically running on EE's network which, while not perfect in our area, works well enough), but it's where Pokemon Go comes in that the problem arose.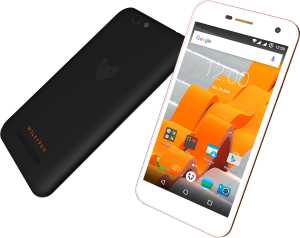 See, the hottest game on the planet right now requires GPS to work, otherwise you're stuck Pokemon hunting in your house on your own WiFi, which is pointless and not really the fun of the game. The Wileyfox is fine outside and, for a budget phone, it runs most games quite smoothly, but we had several moments where the GPS would randomly just disappear. It's not the end of the world, and it's never gone for long, and even dealing with a game that has catchable monsters that are on spawn timers isn't the worst thing to happen, but it does suggest there's an underlying technical flaw here that isn't obvious. Closing the app and restarting it fixes the problem, but not always on the first go. It's strange, but it's not reason enough for binning the phone off.
We've had arguments over the sound quality in our house, because I think it sounds tinny, but my boy loves it because (I think) it goes very loud. It's not the worst audio I've ever heard, but I can imagine that volume level would drive people loud: get them some headphones, because it doesn't come with them. In fact, the box is one of the few areas the price shows. While it's an attractive and small package, inside is just the phone; a battery; manuals, and a charge cable. It doesn't come with a plug, so you'll need to plug into a USB port somewhere, or buy a USB plug it can pop into.
Selfies are important, so it has a 13MP main camera, with an 8MP front one. It can also record in HD so budding YouTubers are covered (that said, don't let your child have a YouTube Channel, they'll regret it when they're older). The phone's processor is 1.3GHz, which in phone terms means it's pretty fast, but not lightning-so. The screen is only 720p, though, which maybe unacceptable to you or I, but most kids won't notice the difference on a TV, let alone a phone – but it's got a 5″ screen, which is pretty big.
It's a very light phone, actually, and one that – so far – has survived being dropped. While it's now got a small scratch in the screen, the device remains mostly fine despite numerous drops from slippery, or just plain careless hands. I'm not completely convinced any phone is child proof, because of the screen, but a protector should help keep it alive longer. Some will find it to be slightly flimsy, especially if used to heavier modern phones, and there's certainly a slightly cheap feel to the rear of the phone, with its removable back (to access the SIM, SD card space, and battery), but it's fine for a child.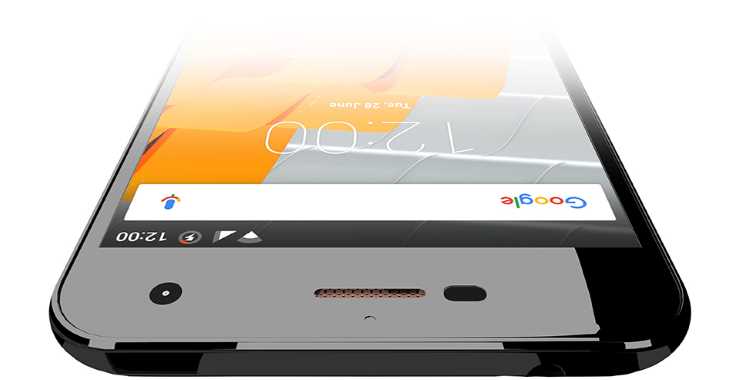 One interesting feature is that it uses a Cyanogen operating system (OS) which includes TrueCaller (Caller ID), which is especially helpful for the younger user. Here, if a caller isn't listed in your contacts, the TrueCaller will give you an indication of how many people have reported the phone dialing you as Spam. Sure, it's smarter just to tell your kids "if you don't know, don't answer", but this is an added layer of safety on a phone full of security options. In fact, it even features PinScramble, an idea that is designed to stop people being able to watch you type in your pin: it moves the digits around on screen so you can't memorise a pattern, so even if someone thinks they've got your PIN, they don't necessarily have it at all.
Importantly, I want you to note that I'm reviewing the slightly pricier Spark+ model, which is £115. Sure, that's not chump change, but for a Smartphone that can run the likes of Pokemon Go with GPS, and have dual Sim ports, expandable storage (up to 32GB), that's a good value. If you have a young child, I can't recommend it enough. Grab a screen protector, load them up with Pokeballs, and set them free. But as always, don't leave any accounts on there that can do you any financial damage, it's important you know what you're doing as a parent, because it's likely they know more than you already.
The Wileyfox Spark+ is a great first phone with a battery life that will last most of the day even for the most addicted child. It's good to look at, very light, and works in all the ways you'd hope it would. It took me months of research before I found the right device for my kids, and ultimately, the highest endorsement I can give isn't mine, but my boy's: "no complaints, I love it".
Unit provided by WileyFox for review.
Positives
Great price
Does what you need it to
Good battery life
Excellent security features
Negatives
Feels a bit cheap
GPS issues
They'll moan it's not an iPhone
A terrific choice for a child's first phone that will let them play most games they desire, while keeping them safe and secure.