As summer has finally arrived (sort of), we're all heading back the gym and out into the world to pound the cobbles and get fit, so it's a perfect time for Rockjaw to release the T5 Ultra Connect, highly sweatproof and lightweight Bluetooth Earphones with some great out-of-the-box variables.
Built to drape across the neck, the magnetic blocks on the back of the buds allow them to clip together like a wee necklace when you're not using them, and the variety of different in-ear tips is pretty impressive, ensuring that most of you will find a decent, comfortable fit. I personally found the default tips to be perfectly fine for my ears, but there are plenty of options.
Likewise, you can swap out the sound filters whenever you need to. The standard pre-installed gold filters sound great and to be honest have suited me fine for both listening to music and gaming on my phone and tablet. The black filters up the treble and reduce the bass, while the silver do the opposite, increasing the bass for those intense gym sessions when you just need the beat to drown out the world. They're not the easiest things to remove and fit if you've got big fingers like me, but it's a great option to have.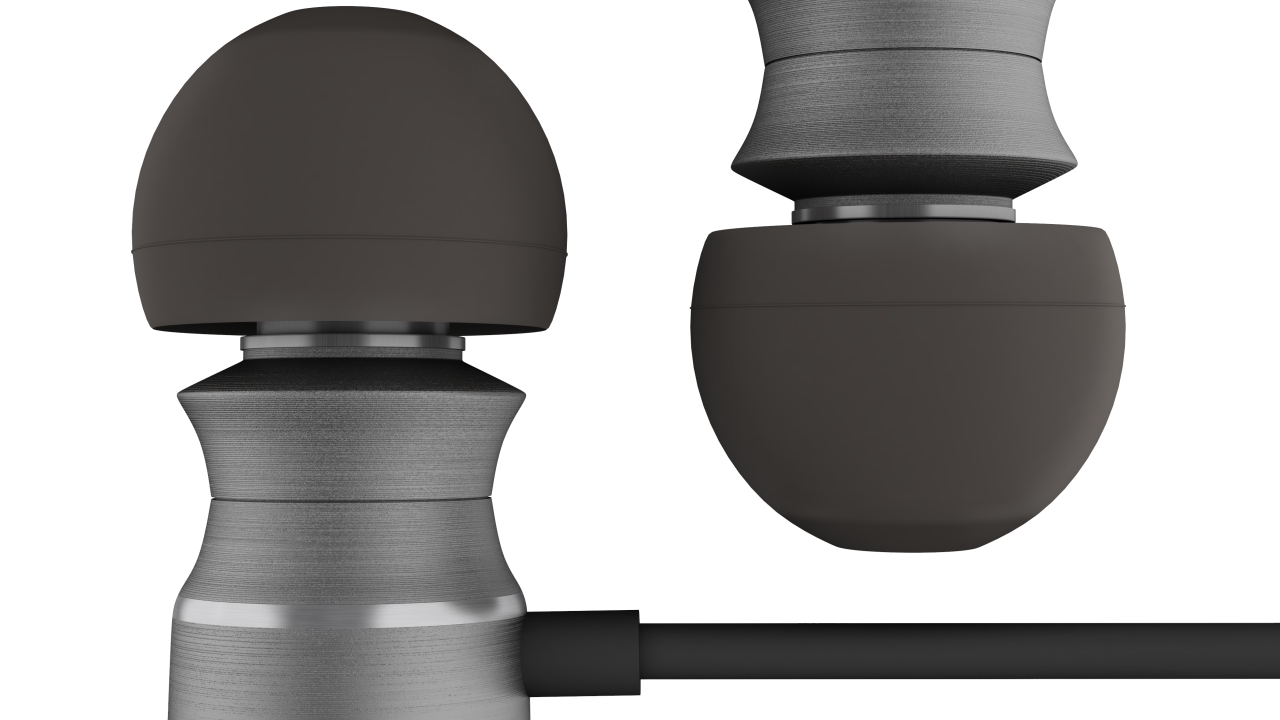 The build quality is very impressive, with a durable rubber casing over the control module and battery – and the brushed, gun-metal finish on the aluminium phones looks the business. It would have been handy to have a collar clip, and I do worry that during long, energetic workouts the buds could come loose, but I found them to be fairly sturdy when in.
Rockjaw have made sure the Ultra T5s ship with the latest Bluetooth 5.0 technology, as well as support for aptX and AAC, codecs which ensure they'll pair fine with the latest Android and iOS models. The USB C charge port will also take the newest charger connector, although a short charging wire is provided with the earphones. I have to praise the battery life, too. Right out of the box it was several hours before I had to charge them, and when I did I only left them plugged in for around 45 minutes, and found that even that short time gave me another solid few hours of battery life. Fully charged, you can expect around 10 hours, which is pretty impressive.
The Ultra T5s are a great set of wireless earphones; durable, good-looking and boasting excellent sound quality with enough variables to suit any conditions. Retailing for between £70 and £75 at the time of writing, which seems very fair considering the design quality and suite of features.
Positives
Great sound quality
Lots of options
Sturdy and durable
Beautiful finish
Impressive battery life
Negatives
Changing filters is a little fiddly
The Ultra T5s are a great set of wireless earphones, durable, good-looking and boasting excellent sound quality with enough variables to suit any conditions