The second Re:Port of the week has 4 very different games. Neo ATLAS 1469 is a game I've been looking forward to for a while. Another Lost Phone: Laura's Story is a follow up to A Normal Lost Phone that is great and Asdivine Hearts is my favourite Kemco release. The highlight is the definitive edition of Shantae: Half-Genie Hero for sure in its Ultimate Edition form.
Neo ATLAS 1469
Originally released on PS Vita (in Japan) and PC platforms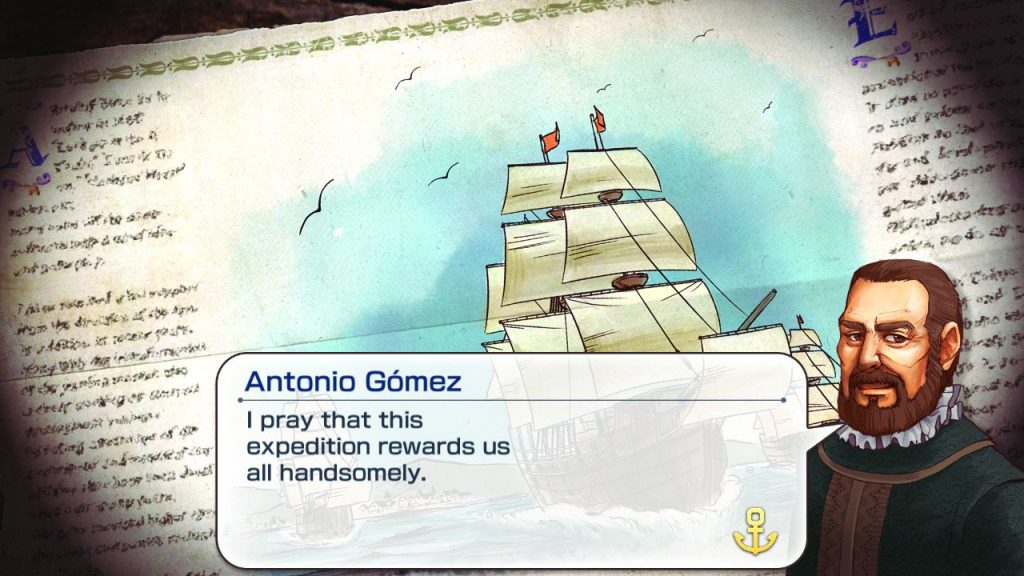 ARTDINK's Neo ATLAS 1469 is a game I've been looking forward to for a while. It was another one of the Japanese releases that was left behind in Japan on Vita while it saw a PC release in English losing out on portability and well most of my interest. Of course a Switch release being announced was great news and I've always been interesting in checking out ARDINK's Atlas franchise. Neo ATLAS 1469 is an interesting game combining mechanics from exploration games, hidden object games, visual novel sections, and even trade aspects. Having finally played it over the last week, my impressions of the game and the port are very good
The Switch release supports both touch and button controls. I played with a combination of both in handheld and used the Pro controller when docked. Performance is great and I honestly expected random stuttering given this is a Unity game but it runs very well. Visually it could look better. When zoomed into lands to search for things, some elements are low resolution. The interface itself looks very nice though. The music is very relaxing and overall this is a great game to play to relax. The only real flaw gameplay wise is the steep learning curve. It throws a bit too much at you initially. The high asking price compared to the PC version is also a concern. While portability is a huge plus, charging 40% less on Steam for the same game isn't cool.
I think this would have benefited greatly from a demo. It is quite an unknown property in the West and while there will be many who will give it a go, the asking price will definitely put many people off. I'm glad I got to finally play this in English on a portable device. Bonus points for the lovely Switch homescreen icon for Neo ATLAS 1469.
7/10
Another Lost Phone: Laura's Story
Originally released on iOS, Android, and PC platforms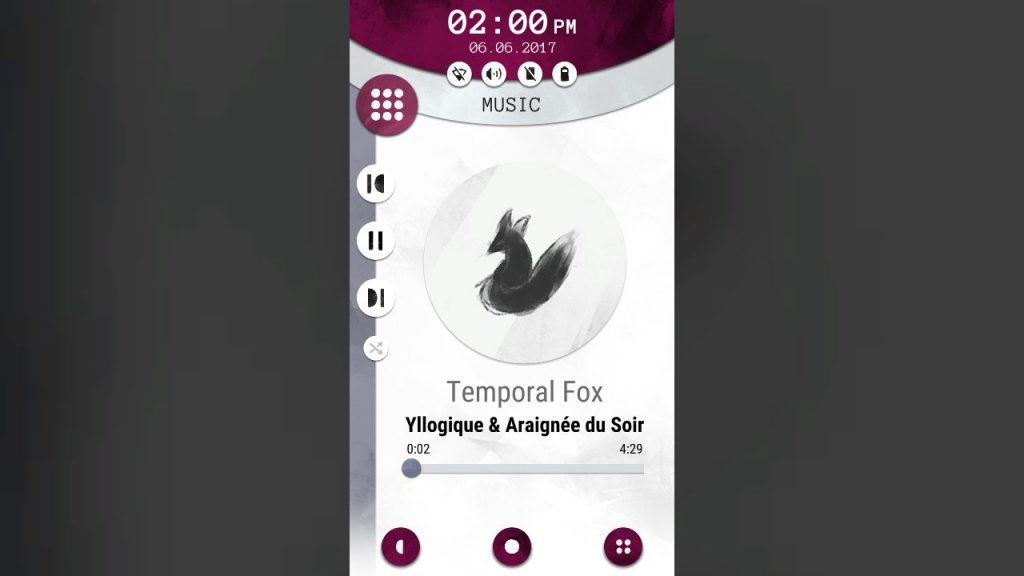 This is the second instalment in the lost phone series from Accidental Queens after A Normal Lost Phone that is really nice. The sequel as a game still aims to inform you of various social issues that exist in the real world through its narrative. You still need to explore a lost phone and try and figure out what's happening with social implications but this release has a bit too many puzzles overall. When you play it, you will experience various emotions and definitely care about Laura but I feel like the delivery could've been better. The music selection here is still great and I'm listening to the songs while writing this Re:Port now.
The Switch port as with the previous game supports both portrait and landscape orientations. The problem arises for those who enjoy button controls> While A Normal Lost Phone had full button controls, Another Lost Phone does not. You can only play with touch controls or using a Joy-Con with aim controls. In fact if you boot this up docked with a pro controller, the UI will just tell you it isn't supported and you have to get up and go to your Switch dock and press home from the actual console. Nintendo needs to have a better user experience for games that don't support the Pro controller when docked.
As with the previous game, I'd recommend playing this on iOS or Android if you can just to have the most immersive experience. The game is well worth playing on its own even though it isn't as good as the previous entry and the port is in between playing on mobile and PC.
7.5/10
Shantae: Half-Genie Hero – Ultimate Edition
Originally released on PS4, PS Vita, Xbox One, Wii U, and PC platforms and scored 9/10 on PS4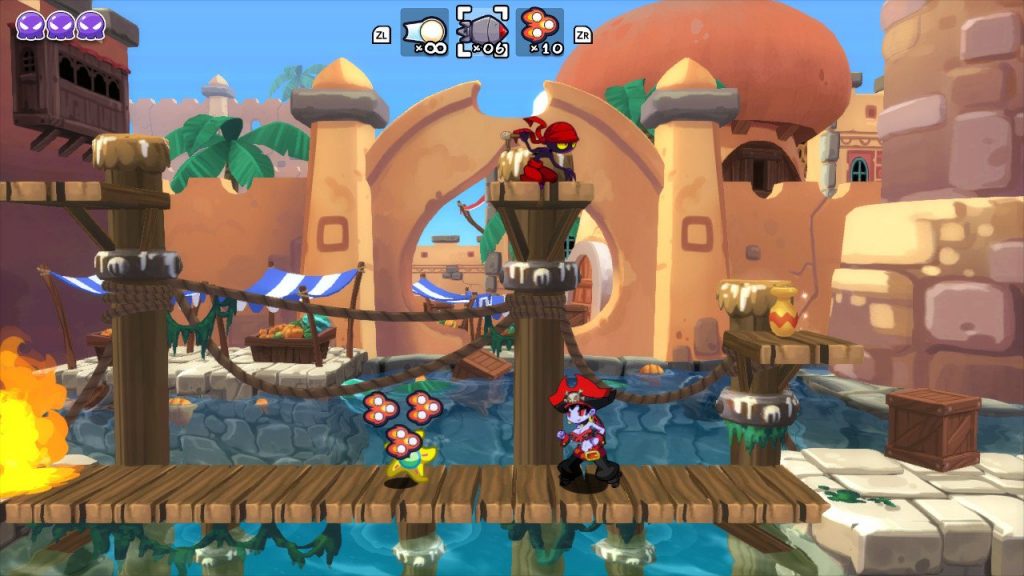 When I played Half-Genie Hero last year on PS4, I loved it. It was my first proper experience with the Shantae games and WayForward in general and I enjoyed my time with the game. Since then I've bought and played both Risky's Revenge and Pirate's Curse. Half-Genie Hero will always be special for me and now it is finally in its definitive version on Switch and other platforms. If you haven't heard of this or played it before, Half-Genie Hero is a platformer and the 4th entry in the Shantae franchise. You play as Shantae in the core story and can transform into various forms with new abilities to explore more of the various locations.
Since launch, it has received quite a bit of DLC in the form of costumes or new content. The Pirate's Queen Quest has you playing the finale of the game as Risky Boots. Friends to the End is another take on the final sections of the game. The Costume Pack adds new constumes and story content. The Ultimate Edition is now available in Europe and releasing soon in North America featuring all content in addition to the base game and also the Kickstarter exclusive DLC for much less than it would cost to buy the base game and all DLC separately. This is the definitive edition of the game and if you've been on the fence, now is the time to get it. If you did however buy the DLC and the base game on any platform, you will not be able to upgrade to this edition and will need it for 3 exclusive items that were Kickstarter exclusive originally.
On the Switch, as with Pirate's Curse, Half-Genie Hero has great performance and visuals. It makes great use of HD Rumble as well. I wish more games implemented it this well. Shantae: Half-Genie Hero Ultimate Edition is an essential purchase for any fan of platformers and one of the best games you can play on the Switch right now.
9.5/10
Asdivine Hearts
Originally released on iOS, PS4, PC, Wii U, PS3, PS Vita, and Android platforms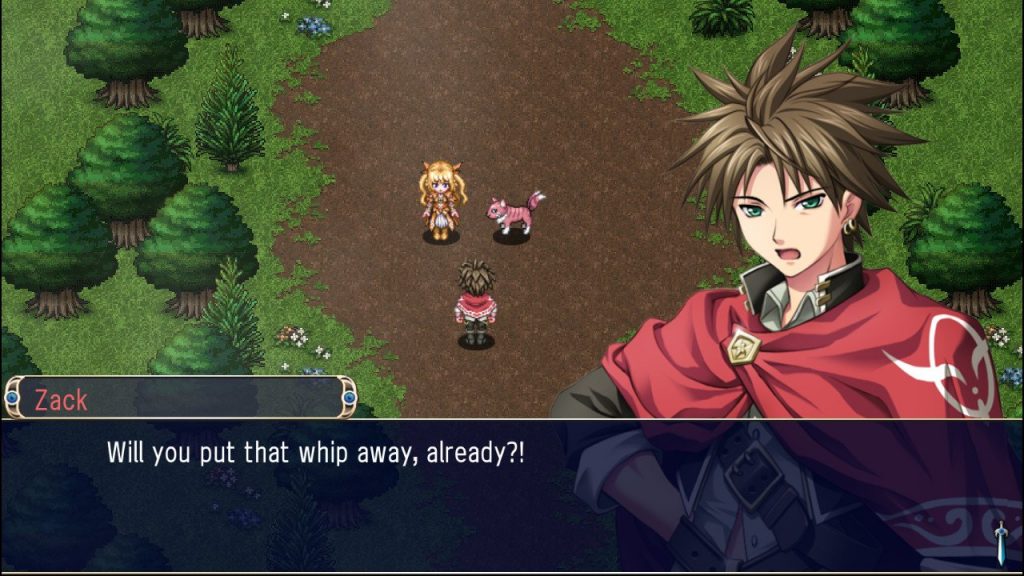 A friend of mine who plays a ton on portable devices and mobile platforms plays almost every Kemco release and I've always wanted to check them out. When Asdivine Hearts released on Vita and PS4, I was told to play it a few times from different people and I sadly never got around to it.
The Switch release had great timing and now that I've played it, there is a lot to like here. You play as Zack who is an orphan about to leave with his childhood friend when a cat is suddenly possessed by the Spirit of Light. The spirit originally meant to possess Zack but there was feline intervention. The story follows with more party members joining in to tell a pretty standard fare plot. The most important thing is how none of this feels boring or forced.
The Switch version is pretty barebones as a port. There is no touch support even though the game is on iOS and Android which is a missed opportunity. It looks good in both modes but should run better. A game with these retro visuals should be 60fps. It is pretty jarring playing a game like this at 30fps even though it isn't necessary.
Kemco and EXE Create have done a great job with this release overall. It is well worth playing if you're a fan of the retro JRPG aesthetic and that combat. It borrows enough from different other games to create a combat system that's interesting with random encounters.
7.5/10