Switch Re:Port Review #23 : Hand of Fate 2, Mega Man X Legacy Collection 1+2, Pato Box, Runbow, and de Blob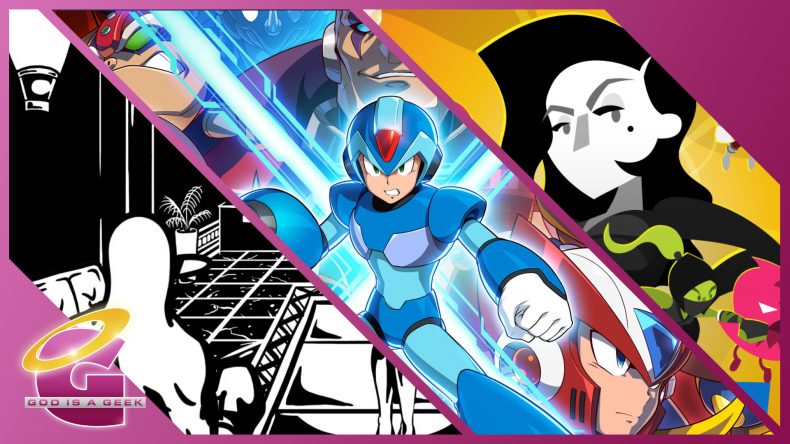 August is nearly here and this late Re:Port (Blame Octopath not me!) Review has three reviews from me with one from Nick and another review from Mick Fraser. This week has seen tons of superb games get announced for Switch and we will definitely feature them in future Re:Port Reviews. Capcom brought another set of classics to modern platforms with the two Mega Man X Legacy Collections and Nick reviewed them. Mick Fraser's played the card game Hand of Fate 2 for this feature and I've looked at a game that perfects Punch Out, a classic indie I associate with Nintendo hardware, and a Wii remaster for Switch.
Mega Man X Legacy Collection 1+2
Simultaneously released on PS4, Xbox One, Nintendo Switch, and PC platforms and scored 8/10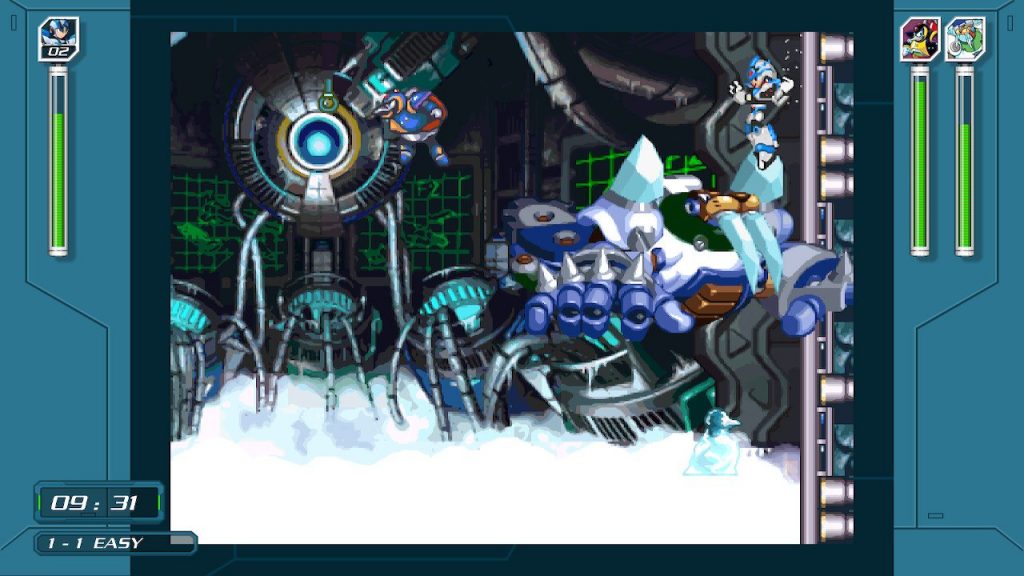 Considering Mega Man's debut was on a Nintendo console it's a nice feeling getting to play with him again on Nintendo's latest machine. I mean, the original Mega Man was on the NES and the first Mega Man X game was on the SNES, so Nintendo consoles are like a spiritual home for the little blue guy. Capcom finally got around to bringing back the X games for modern systems in two separate collections that have both released at the same time across all major platforms. These collections are available digitally in Europe while North America saw a retail release on consoles.
The Switch is probably the better home for this collection compared to other platforms. I mean, it's nice playing these games on the big screen, but the sheer size of a good TV can make pixel art look a little rough at times. Being able to play this on the go helps because the smaller screen size helps the game to look its best, and even though the game is hard a level or two can be done in a short commute. The Rookie Mode is also a lovely addition. You're looking at a near identical presentation to the PS4 version here, so if you can choose between the two get the Switch one for the portable factor.
If you're new to Mega Man this is probably the best place to start, excellent games and a great system to ease you into what can be something very unforgiving.
8.5/10
Hand of Fate 2
Originally released on PC and consoles and scored 7/10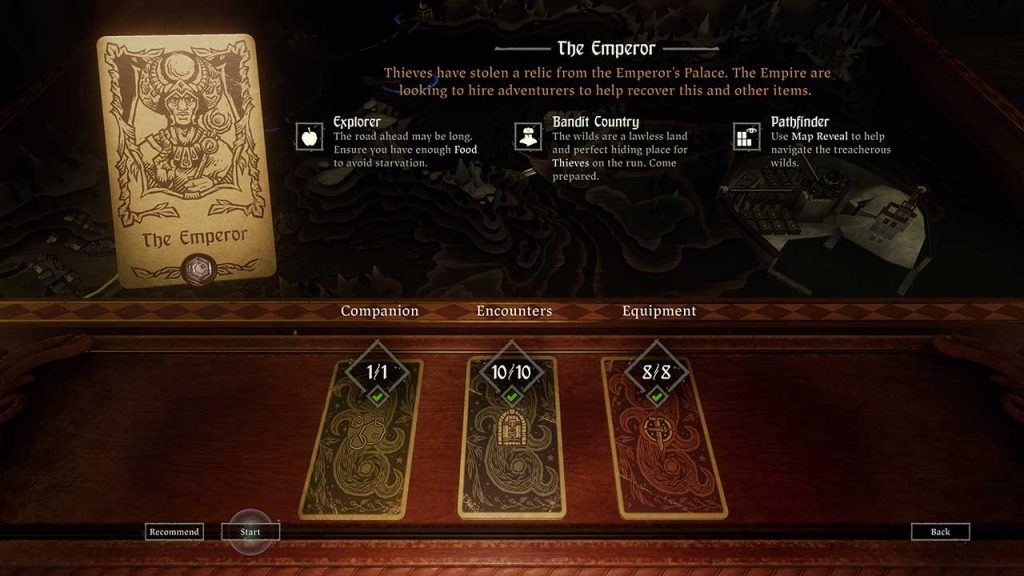 When Hand of Fate's enigmatic Dealer tells you that he has spent 100 years refining the Game, improving it "in every way", he's not lying. He's talking about the great game of chance in which you and he are embroiled, of course, but it's also a bit of tongue in cheek chest-beating. In real life, it obviously hasn't been a century, but developer Defiant has spent the time between the first release and this one doing everything possible to make their game better. It shows immediately, too. There are now 22 mini adventures to fight your way through, adding up to an impressive runtime, especially when you consider how much replayability there is. You can choose between a male and female hero now (and the choice is entirely cosmetic), as well as customise hair styles and armour colours.
Hand of Fate 2 is a pretty basic port on Switch. There's no touchscreen or motion control support, although it does launch with some previously available DLC, including Dealer's Apprentice (which adds the Dealer himself as a companion), and Shattered Memories. Hand of Fate 2 runs smoothly on Switch. If anything, it looks a little better on the smaller screen in handheld mode than on the TV.
It's not the strongest game graphically in general, with more effort put into the Dealer's caravan than the combat areas – something not helped by the cut and paste enemies – but for what it is, it's perfectly serviceable. Storytelling is a strength here though. Each adventure is a self-contained tale, and the Dealer is well-written and wonderfully voiced, his sepulchral tone creating the necessary atmosphere all by itself. Also, since you can pick and choose your route through the 22 adventures and vary the encounters and loot within them so much, you'll rarely feel less than entertained. Even if you missed the first one, Hand of Fate 2 is definitely worth picking up. Its mix of chance games and combat is unique, while there's enough variety and replayability to keep you coming back. Not perfect, but highly recommended.
8/10
Pato Box
Originally released on PC earlier this year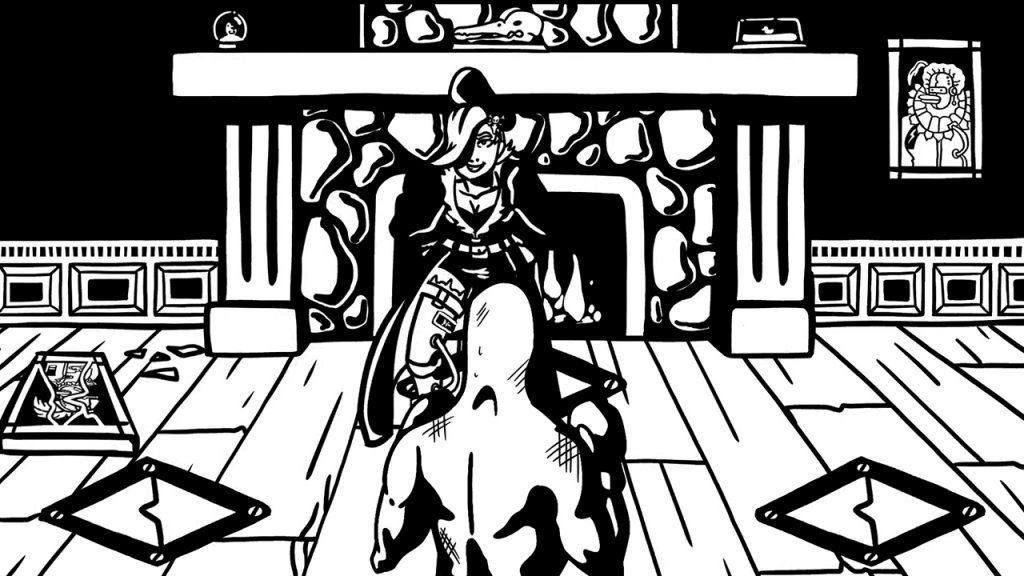 Having never really played the Punch-Out!! series outside of a few instances, Pato Box's gameplay wasn't really what drew me into the game. The monochrome aesthetic that looks like a graphic novel painting in motion and the music had me interested. After finally playing it on Nintendo Switch despite owning it on Steam (like most of the indie games these days for me), I've come away very impressed.
Pato Box is a boxing adventure game with exploration segments and unique boss fights. The writing is ace and full of charming and strange characters. you play as a man with a duck's head and the combination of 2D visuals in a 3D world feels a bit like Danganronpa in the best possible way. The exploration segments also have their own hidden goodies. The actual fighting feels like an enhanced Punch-Out!!.
The Switch port is mostly good. Performance is good but some situations feel a little sluggish. This could be by design as well but the free movement areas are the worst when it comes to visual and performance issues. Shadows are a bit jagged in some areas. Rumble feedback is nicely implemented and Pato Box looks good both docked and handheld.
Overall Pato Box is a lovely game. There's a ton of charm and I still can't get over how well the developers used this monochrome aesthetic. The comic book style and the kickass soundtrack are icing on the cake.
8/10
Runbow
Originally released on Wii U before seeing ports on the New Nintendo 3DS family of systems, PS4, Xbox One, and PC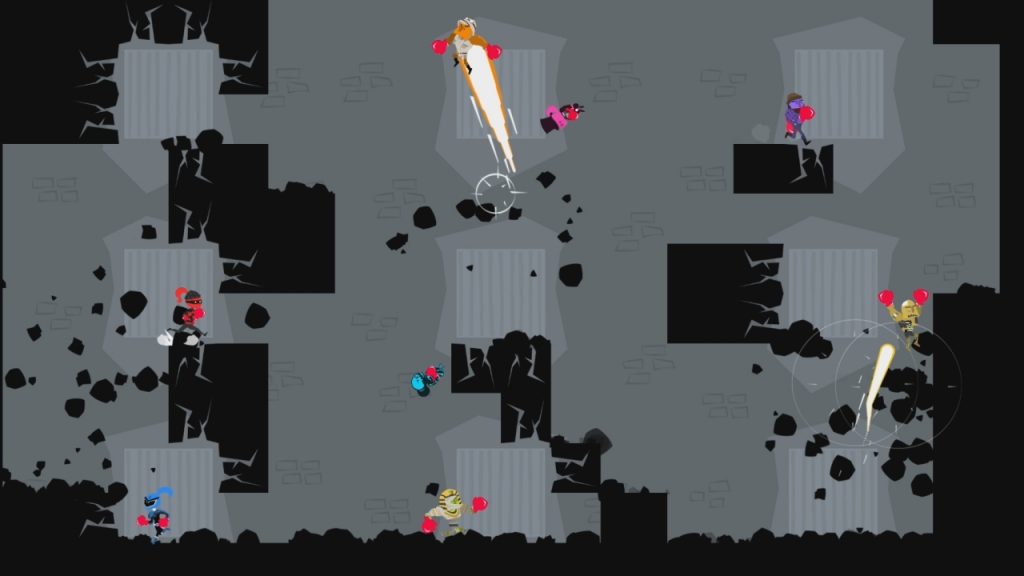 The Wii U is a very interesting console in terms of the support it got from indies later on. Runbow was a game that I had my eye on and was excited to finally play on the New 3DS when that port released. 13AM Games' colour focussed platformer was already chock full of great content and seeing it finally hit a Nintendo platform once again has been great.
Runbow is all about platforming across levels to reach a trophy while the environment colour changes. This affects what platforms are visible and usable and your aim is to reach the end as quickly as you can. You can play locally or online against friends but there's loads to do even for a solo player. Outside of the lovely visuals, the music is beyond catchy.
Runbow plays great in both modes on the Switch. Since it has a big multiplayer (local) focus, the Switch is the perfect system for it on the go. I love games that support single Joy-Con play on the same system and Runbow is a great game to play alongside someone in portable mode. The only downside is the lack of anti aliasing in some areas that has text and some in game objects looking a bit too jagged.
I'm glad 13AM Games brought Runbow to another portable because while I did enjoy the 3DS version, it was clearly pushing that handheld to its limits. Runbow is a fantastic game and there's a ton of modes and content. If you've been craving a new party game that also happens to be fun solo, Runbow is for you. There's a lovely adventure mode as well and loads of guest characters included here.
8.5/10
de Blob
Originally released on iOS and Wii before seeing ports to PS4, Xbox One, and PC
Blue Tongue Entertainment brought the world de Blob on the Wii a decade ago and the puzzle platformer has been given a fresh coat of paint (I couldn't resist). BlitWorks is my favourite indie porting house and they've brought many games I love that were PC only to consoles. While it hit PC and eventually other consoles, de Blob finally plopped onto the Switch bringing it to Nintendo's hybrid console and the results are inconsistent.
You play as de Blob and collect paint from various Paintbots to solve puzzles and create some lovely visuals that are coupled with a relaxing soundtrack. The music and colours in the world relate to each other very well and the combination reacts well to what you're doing in each of the levels. There is a story with cutscenes as well. On the Switch, it runs at what feels like a very inconsistent framerate. In handheld mode, the fluctuations feel even worse. Visually, the actual gameplay looks good but a lot of elements in cutscenes and some of the interface elements look pretty blurry.
While de Blob was an ambitious title on the Wii and a unique one at the time, it definitely shows its age even with a great porting studio. The port is mostly competent and de Blob is an interesting and relaxing experience but the high asking price makes this worth getting later on. I'm not a fan of late ports having a higher asking price than other consoles. If you've played this on the Wii and enjoyed it, having a portable version maybe worth the high asking price of admission.
6.5/10