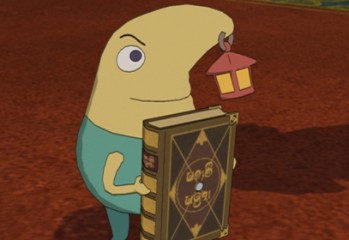 The man in question is none other than Mr Steffan Rhodri – a thespian of some renown from the Land of Our Fathers, and veteran of a vast array of work on both stage and screen.

Namco Bandai has confirmed that Ni No Kuni: Wrath of the White Witch stock will be replenished in various UK retailers later on in the week.

The agonising wait is finally over, as European gamers can now go and buy the Level-5/Studio Ghibli JRPG masterpiece.

By now you've read our review or watched our video feature, and know that Ni No Kuni is a phenomenal game. So we've teamed up with Namco Bandai to offer you some prizes that are as eye watering as the visuals of the game itself.

Now as well as watching our brilliant videos, you can see what Namco Bandai have knocked up in the way of a stunning launch trailer.