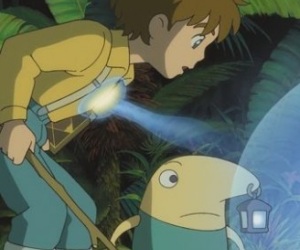 If y'all don't already know, Ni No Kuni, Level 5's Studio Ghibli collabo RPG, is one of THE games of 2K13, garnering a maximum score from my fair hand recently.
Now as well as watching our brilliant videos, you can see what Namco Bandai have knocked up in the way of a stunning launch trailer. The question is now not whether you buy it, but when, surely?
Check out our coverage of the game by clicking any of the below:
Ni No Kuni: Wrath of the White Witch is released exclusively for PlayStation 3 on February 1, in Europe.