Minecraft Smashes XBLA Sales Record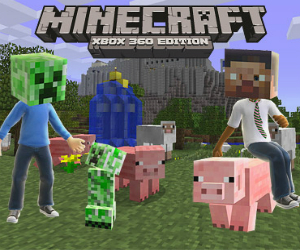 For a game all about carefully building things, Minecraft has never had any problem destroying records. Today Mojang's addictive creation has done it again, this time on Xbox LIVE Arcade.
The Xbox 360 may often be accused of lacking big Triple A exclusives but it certainly has gamers covered when it comes to amazing downloadable titles, with FEZ, Trials Evolution and now Minecraft all gracing Microsoft's machine in the last month.
Speaking of Trials Evolution, it was only three weeks ago RedLynx's rage inducing masterpiece broke the previous XBLA sales record, which was coincidentally held by its predecessor Trials HD. Minecraft has outperformed them all though, with an incredible 400,000 downloads in the first 24 hours. The game was so successful it recouped its development costs in the first hour!
Minecraft creator Notch had this to via Twitter:
"Mojang and 4j will be celebrating today like only slightly socially awkward game developers can. Much standing around with beers in hand."
If you're still undecided on whether to pick up Minecraft, check out our full review here.
Minecraft Xbox 360 Edition is available right now on XBLA for 1600msp.