RedLynx Show Off Some Of The Best UGC In Trials Evolution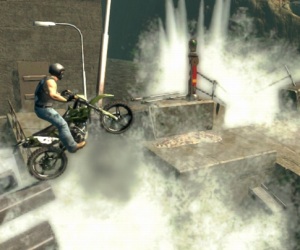 In 2009, Trials HD came to XBLA and was a smash hit. Earlier this year, Trials Evolution came to XBLA and was an even bigger hit. It destroyed any other records set by previous games on the platform…until Minecraft released a few weeks after. However, that's beside the point. The game is incredible, but don't just take my word for it, check out our review.
In Trials Evolution, one addition was the ability for users to create new tracks. There was a simple editor for those who wanted to create something quick and easy, but like LittleBigPlanet, Super Meat Boy, Portal 2 – and countless other games in this generation – some of the UGC is sublime. In some cases, better than the in-game tracks.
RedLynx have compiled a video of their personal favourites. There are currently over 100,000 user generated tracks in Trials Evolution, and I find it difficult to wrap my brain around how terrific some of these tracks truly are. From an homage to Mario Kart's Rainbow Road, to a Crazy Golf sim! Check out RedLynx's favourite tracks created by YOU below.
Trials Evolution is available now on Xbox 360 via XBLA