Battlefield 3: Armored Kill Details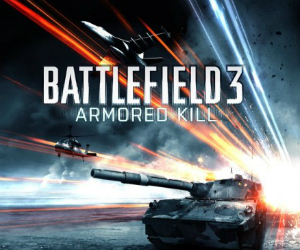 DICE has released the first information regarding the upcoming Battlefield 3 DLC, Armored Kill.
In stark contrast to the last piece of DLC, Close Quarters, Armored Kill focuses on vehicular warfare and will even come with the biggest map in Battlefield history.
The official site for Battlefield 3 revealed the following details:
All-out vehicle warfare on four new maps
Includes the biggest map in Battlefield history
New vehicles, including tanks, ATV's, and mobile artillery
Bring back five new vehicle unlocks to the base game
Earn 20+ unlocks for the new vechicles in Armored Kill
New Tank Superiority game mode
All maps playable with all six game modes
Will you be picking up Armored Kill when it releases, what did you think of the last expansion Close Quarters?
Armored Kill is the third of five planned expansions for Battlefield 3, players will be able to dive into the new maps this August.