Torchlight II Release Date Announced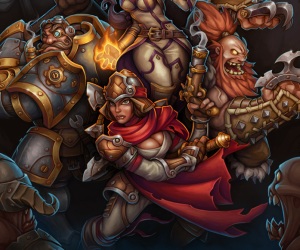 Runic Games have announced the long-awaited release date for Torchlight II, and it's very soon!
This month, in fact, as the game will be released for PC as a digital download on September 20.
Runic Games' CEO, Max Schaefer said:
We worked incredibly hard to make sure we could release Torchlight II before Summer's official end. Development will continue right up until we ship, and we couldn't be happier to be putting the finishing touches on a great game. We want to get it to the fans as quickly as possible. Honestly, we can't wait.
This is great news, as people love the first Torchlight! Will you be grabbing Torchlight II right away?
Torchlight II will be released for Digital Download on September 20.