The Fruits of SEGA and Disney's Partnership – Shots of Wreck-It Ralph in Sonic & All-Stars Racing Transformed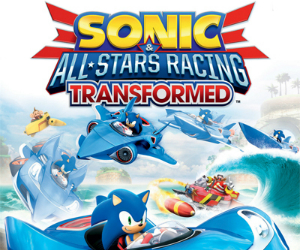 On 2nd November, the film that gamers are keen to see, Wreck-It Ralph, is released. But, as Ralph is a fictional video game character, it only seems right that he earns his stripes and appears in a real game. 
A bit back, it was announced that the villain from Fix-It Felix Jr. would be making a special guest appearance in Sonic & All-Stars Racing Transformed. Today, we have some shots of the chap speeding around the air, on land and in water.
For those that aren't aware, Sonic & All-Stars Racing Transformed pits a host of SEGA characters against one another, but it's not just a kart racer – the tracks take place in boats and in aircrafts, too.
You can have a look at the John C. Reilly voiced character in action below.
Sonic and All-Stars Racing Transformed is set to release on November 20 for PlayStation 3, Xbox 360, PS Vita, Nintendo 3DS. Wii U and Windows PC versions will be coming at a later date
Don't let us be your little secret: SHARE!