Minecraft Update 1.8.2 Coming Today to Xbox 360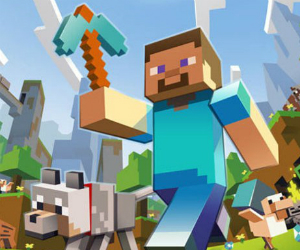 Hugely popular sandbox game Minecraft is receiving an update on Xbox 360 today which will bringing the title to the big-brother PC version.
Alright, so it's still not right up to date, but at least it's closer! 1.8.2 brings Creative Mode to the 360 version, allowing the user to fly around the world with infinite blocks to build whatever they want, wherever they want.
More though, as Mojang are also bringing Xbox 360 players new achievements, a tutorial world and more! On Friday there will also be a third skins pack released, meaning the game will have cameos from Chell and the two robots from Portal 2, Twisted Pixel's The Gunstringer, The Dishwasher and even the cast of Left 4 Dead, among others.
Check out the video below for more information on what Creative Mode is.