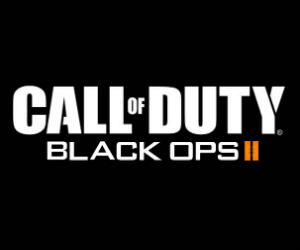 The popular Surprise trailer for Call of Duty: Black Ops 2 gained a lot of attention when it first started airing earlier in the month, prior to the release of the new game.The trailer features an all-star cast that includes film star Robert Downey Jr., and internet celebrities such as Justine "iJustine" Ezarik, comedian Omar Sy, and FPS Russia.
The quick-paced, one minute trailer grabbed the attention of fans with its use of famous faces and its dark sense of humour, and probably played at least a small part in the success of the game – which is enjoying its second week at the top of the UK retail sales charts this week. It may not have broken all previous sales records, like the last few Call of Duty games have, but Black Ops 2 is still one of the largest videogame launches of all time.
See the new behind-the-scenes video below:
Call of Duty: Black Ops II is out now for PC, Xbox 360 and PlayStation 3.