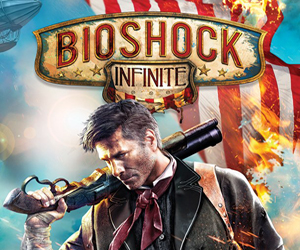 The wait for Bioshock Infinite is already long enough, but according to a report by Eurogamer.net, we'll all be waiting a little bit longer to take the fight to the floating city of Colombia.
Originally scheduled for October of this year, Infinite was already pushed back to February 26 2013 – but last week Irrational Games' Creative Director, Ken Levine, told press gathered at a special preview event that the game would roll back a further four weeks to March 26 for some last-minute "polish and bug-fixing".
While many have speculated that Bioshock: Infinite's development has been less than smooth, with rumours of scrapped multiplayer modes and departures within the company, a couple of delays is nothing to get too upset about. If we have to wait for another four weeks to play a highly polished game – particularly one as anticipated as Bioshock: infinite – is that really a bad thing?
Bringing Epic Games' former Gears of War franchise director, Rod Fergusson, on board seems to have been a good move for Levine's team, as it was apparently Fergusson who persuaded Levine that the game needed a little more time. Far better to get it right pre-release than turf it out of the door and fix everything with the dreaded Day 1 Patch.
To remind you why we're so excited about Bioshock: Infinite, here's that Beast of America trailer one more time.
Bioshock: Infinite will be released (hopefully) on March 26 on Xbox 360, PlayStation 3 and Windows PC.