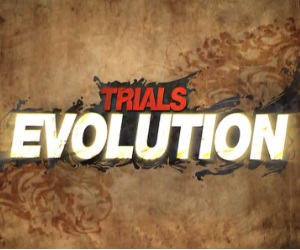 It's the end of the world as we know it, and I feel fine…
With 2012 drawing to a close, and with it yet another bout of Apocalypse-mongering, it seems apt that some new content is coming to Trials Evolution with a Doomsday flavour.
Reported by Game Informer, The Riders of Doom adds a new environment known as The Big Sand Lands, adding 40 new tracks with an apocalyptic theme, ten new Skill Games and a brand new bike known as The Banshee.
Available for 400 Microsoft Points, The Riders of Doom also adds tons of new objects to the games already expansive Level Editor (of which Ubisoft have announced that over 200,000 levels have been created by the Trials Evolution community).
Adam absolutely loved Trials Evolution, giving it a coveted 10/10 review score back in April.
Trials Evolution is out now for Xbox Live Arcade, while The Riders of Doom DLC will be available sometime in December, priced at 400 Microsoft Points.