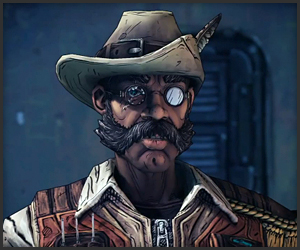 Having already spoiled us rotten with an extra character in the form of Gaige the Mechromancer and two of this year's best content packs (read our review of Mr. Torgue's Campaign of Carnage to see just how much we loved it), Gearbox have given details of the third add-on to be released as part of Borderlands 2's Season Pass.
Originally discovered by eagle-eyed forumites inside the latest patch, a handful of new achievements and trophies for Sir Hammerlock's Big Game Hunt were the first indication that new DLC was imminent. The trophies alluded to finding "named locations", hunting down animals and the "Fall of Nakyama".
Speaking rather cagily to Polygon, a Gearbox spokesperson said: "There are still two add-on campaigns scheduled to release as part of the Borderlands 2 Season Pass and we are really looking forward to sharing news about our third add-on campaign and other downloadable content soon."
At present it's not much to go on, but now the news is out we can all speculate until we're blue about what kind if things we can expect to see. Rest assured, we'll bring you as much fresh intelligence as possible as it becomes available.
Borderlands 2 is available now on Xbox 360, Windows PC and PlayStation 3.