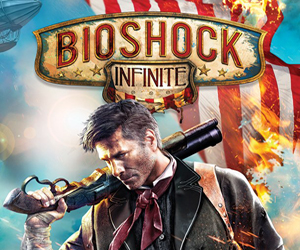 Another trailer has been released for hotly anticipated Irrational Games developed BioShock Infinite, this one being called "City in the Sky".
The year is 1912 and Booker DeWitt is headed to the city of Columbia. A technological marvel amongst the clouds, Columbia holds a dark secret, and with it, a mysterious girl. Upon arrival, Booker discovers that rescuing the imprisoned girl will be more difficult than he could have imagined.
I'm sure you'll all join is us in agreeing that March can't come soon enough. Check out our preview of the first four hours of the game, here.
BioShock Infinite is due for release  on March 26 for Windows PC, PlayStation 3 and Xbox 360.