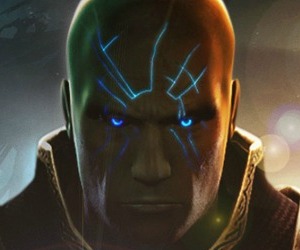 Sci-fi action RPG Too Human has been pulled from Xbox LIVE by developers Silicon Knights. Say what you will about the doomed Norse-themed adventure, but the main reason it failed so spectacularly was its own hype. Now it will become just another bump in Silicon Knights' long, self-laid path to oblivion.
As reported by Eurogamer, Too Human has now been ripped from Xbox LIVE as part of a recall and destroy order forced upon any product developed and distributed by Silicon Knights using Epic Games' Unreal Engine 3. The recall also affects several other IPs including X-Men: Destiny and The Sandman.
The order – which comes off the back of Epic's $9 million countersuit – requires that Silicon Knights recall and dispose of every unsold copy, which includes digital downloads. Sadly (and it is sad) this means that if you don't own Too Human now, you never will.
Check out our RePlayed: Too Human feature to see why we think it got a short shrift on release, and why it really deserves to be remembered.