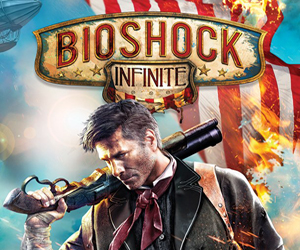 Irrational Games have put together a fake documentary, including the imaginary film-maker Alistar Bloom – to help guide players through the floating city of Columbia that is the setting for Bioshock Infinite, the latest title in the imaginative First Person Shooter series
Part 2 of this video takes the form of a nature documentary of sorts, where the host is exploring the Truth from Legend of the mythical Songbird – one of the main antagonists of Bioshock Infinite. The host looks to delve into the mystery of this creature and tries to discover the truth behind it all and how it is connected to the Lamb of Columbia.
The documentary features old, grainy footage, newspaper clippings, and expert scientific insight to paint a picture of this winged menace that has been terrorising the floating city. It must just be a urban legend, surely? Gamers will find out for themselves soon, when Bioshock Infinite launches at retail next month.
See part two of the faux-documentary below, and don't forget to check out our preview of BioShock Infinite, where Jonny got to play the first four hours:
BioShock Infinite is due to be released on 26 March on Xbox 360, PlayStation 3 and Windows PC.