Platinum Games Release Yet Another Trailer for Metal Gear Rising: Revengeance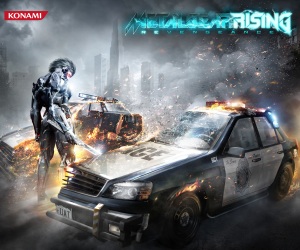 Just in case you had started to think that the guys over at Platinum Games and Konami had forgotten about you, something which would be entirely understandable as we haven't heard anything new about Metal Gear Rising: Revengeance in the last five minutes, the popular hardcore game developer has released yet another trailer!
Despite this being another trailer in a whole suite of them that show us every single aspect of the game, it seems as if they haven't given the ending away, which is surprising considering just how many minutes of trailers we've seen now.
The latest trailer, in all its glory, is here:
For those of you who played the demo and, perhaps, didn't quite enjoy it as much as you'd hoped, you'll be happy to know the this week's edition of Weekly Famitsu is reporting, via an interview with Platinum Games producer, Atsushi Inaba, director Kenji Saitou, Konami's Kojima Production producer Yuuji Korekado and scenario writer Etsu Tamari, that the finished game will feel slightly different to the previously released demos. Not least because the developers have added an "Easy-Assist" mode to the title which makes the counter/parry move semi-automatic.
What did you think? Are you fed up of seeing trailers for the game now or doesn't it ever get old for you? Let us know in the comments below.
Metal Gear Rising: Revengeance is due to be released on February 22 in Europe, February 19 in North America and February 21 in Australia and Japan for the Xbox 360 and PlayStation 3 (except Japan , where it's only being released on the PlayStation 3).