The Buff Up Show Episode 5 – The Lich King Is Dead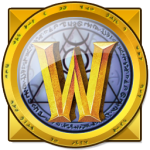 The Lich King is dead! Yes Arthas has been downed on both 10 and 25 man normal modes of the encounter opening up the heroic mode for the most skilled raiders.
Myself and Twisted are once again on hand to discuss all the latest WoW news and will be delving in to the world first 10 man kill from Blood Legion. We will also be discussing the world first 25 man kill from Paragon and all the controversy surrounding  the Ensidia 72 hour suspension.
Hit the jump to access the audio player.