Fable III Coming to a PC Near You!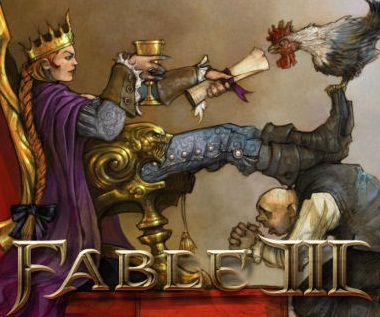 The average PC gaming supporter was probably feeling a little bit aggrieved by the lack of PC support concerning the Fable franchise, but Microsoft has finally put an end to that with the confirmation of Fable III for PC. Just like the Xbox 360 version there will be a standard version and a collector's edition version of the title designed specifically to appeal to the inner geek residing within us all. So what do you get when you invest in the collector's edition version you ask? Other than a case that looks like a book straight out of Fable universe, the collectors editions comes sporting an exclusive quest, an in-game reward (a sword just in case you was wondering), a new dog companion, a pack of Fable III playing cards, Guild Seal coin, an exclusive Aurora set of clothes and an extra game location for you to explore. Worth the £59,99/$79.99 (Xbox 360 version) asking price? You tell us.
For those of you who don't feel the need to go to the store to buy your games, Fable III will also be downloadable on Games for Windows Live for the PC at a respectable £39.99. Hey it could be worse Microsoft could be charging us to unlock in-game items, oh wait…..