Lego Pirates of the Caribbean Preview

The developers over at TT Games having been creating the Lego titles we all know and love, since 2005. They scored a contract last year to develop Lego titles for Lucasarts until 2016. So far they've been pumping out an average of three games per year, pretty impressive by any standards.
TT Games are clearly busy guys, with Lego Star Wars III: The Clone Wars going on sale last month, Lego Battles: Ninjago this month and Lego Pirates of the Caribbean in May. We spent the day with them on Wednesday and while hoping some of their productivity would rub off, we got the chance to have a play with the upcoming Lego Pirates of the Caribbean game.
Of course the Lego engine is constantly being updated and each title has it's own feel to it. Pirates of the Caribbean is no exception. With new features including a Compass, to help you find treasure and an improved stabilisation system, to allow players to climb/balance along obstacles without worrying so much about falling.
This time, the game starts during the timeframe of Pirates of the Caribbean: The Curse of the Black Pearl, but you soon unlock story modes from the other Pirates of the Caribbean movies, meaning you can play through the game in a linear manner, or skip around to different movie story-lines, playing in parallel.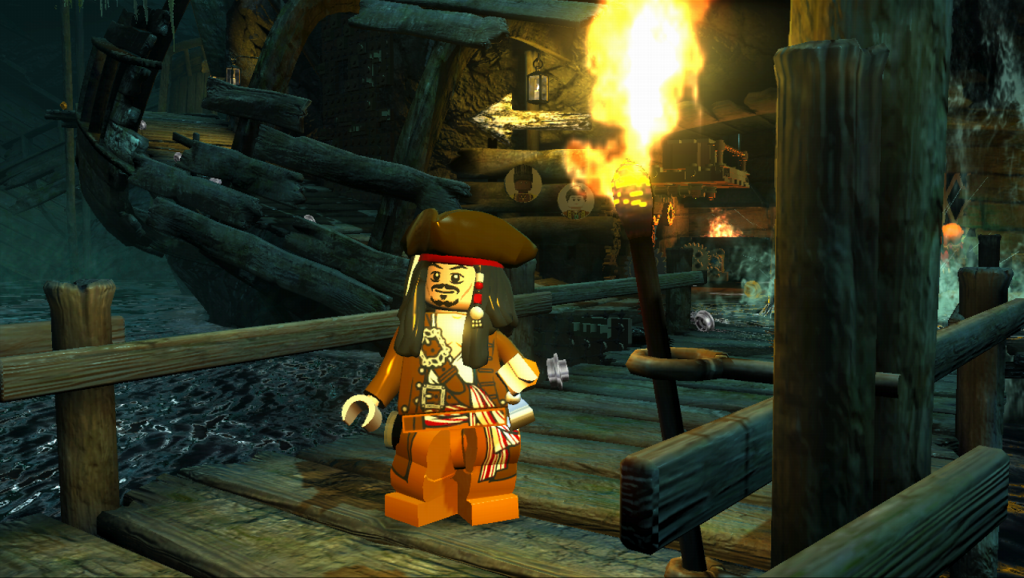 Lego Pirates of the Caribbean will be released on Xbox 360, PS3, PC, 3DS and DS. The current-gen consoles and PC formats will all be pretty uniform, with the 3DS title being not too dissimilar. The DS title however will be quite different, with the game being designed around the lightweight hardware – it's still a great showing.
While there's no Online gameplay options in this Lego release, you can clearly see how much time and effort has gone into perfecting the dynamic split-screen mode. Players can drop in and out of the game at any time, arcade-style, which always helps. The interesting aspect here though, is that players no longer need to remain in the same area as each other. If a player wonders away from their partner, the screen splits into two automatically. When the players re-unit, the screen becomes one again. This is a fantastic idea, and we suspect to see it popping up in many more places after this release.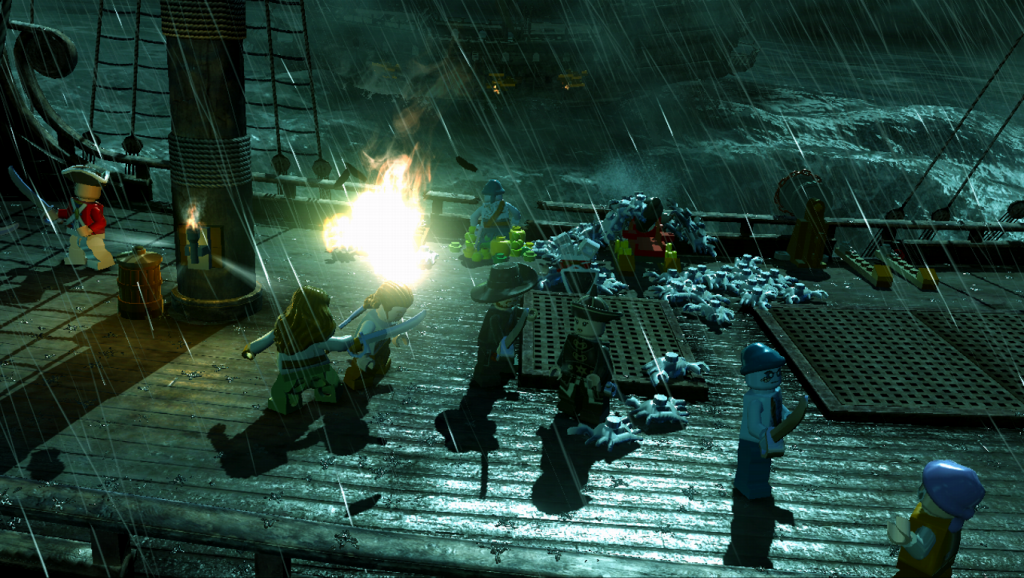 Playing as Jack Sparrow is an absolute treat. The character model topples around the screen in that semi-lucid fashion we've come to expect from Johnny Depp's portrayal. Of course, as with most Lego titles, you can create a custom player character. This seems even more fitting to a Pirate game than it did in the other Lego releases. Creating a pirate with your own flair is a must-do.
There are plenty of gameplay mechanisms to keep you entertained, from Sword Fighting to Ship Combat, where the player will fire weapons upon enemy vessels.
We expect Lego Pirates of the Caribbean to be another family favourite. It's one to sit down and play with the kids, providing hours and hours of Disney class entertainment.