Call of Duty: Elite Preview And Hands On Impressions

Last week's Call of Duty: Modern Warfare 3 preview was not the only Call of Duty related material we saw that day. We also got the chance to go hands on with Call of Duty: Elite. There has been much rumour and speculation regarding Activision bringing a paid service to the Call of Duty franchise for some time, and though we can now confirm its existence. A new studio named Beachhead has been set up by Activision, and it is the studio behind the production of Call of Duty: Elite.
Beachhead is being headed up by Chacko Sonny, who has worked for Activision in the past, as well as co-founding Savage Entertainment, a game development firm later acquired by Loyalize. It was Sonny and Mark Cox, European Marketing Director for Call of Duty Digital Services that took to the stage to talk about Call of Duty: Elite. They both stressed that Elite was about social and community interaction, in order to further the Call of Duty mulitplayer experience.
"Our goal is simple, to enrich the Call of Duty multiplayer experience", said Sonny, who went on to tell the audience that over 20 million people per month, and seven million per day play Call of Duty online.
Sonny set out Elite's three main features which are to help players "Connect, compete and improve", before leaving us in the hands of Treyarch's Dan Bunting and David Vonderhaar to take us through a version of Elite running with Call of Duty: Black Ops.
In terms of connecting, players will have the ability to see a career summary, recent matches, custom classes and weapon stats of any player that has an online profile on any platform that the game is playable on. In addition to this, players will be able to form and join groups in Elite and then see a group leader board with its members stats on show. Furthermore, the theatre mode that is already included in Black Ops will also be implemented into Elite. The theatre used in Black Ops has had over 74 million views and this will be enhanced for Elite to show the most viewed, liked and recent gameplay videos.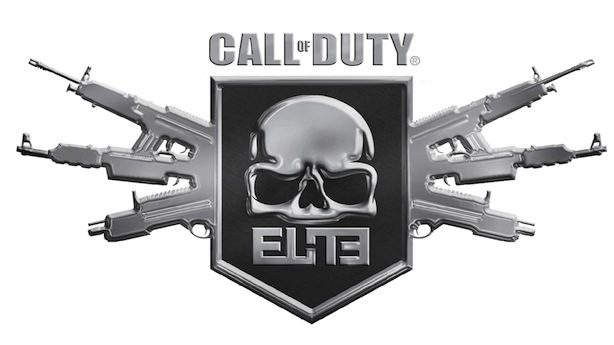 There will also be a competitive edge to Elite, which will appeal to the hardcore Call of Duty player. Events and competitions will be available for players to join, with things like screenshot contests and tournaments, in which the winner will win prizes such as an Apple iPad. This is sure to bring the best Call of Duty players in the world together to battle it out in some potentially awesome competitions, which we presume means that those who aren't quite as talented, can just enjoy watching some awesome matches in the theatre.
Now on to improvement. Players may be aware that when playing Black Ops, a post match map can be viewed which shows the exact area in the last match that either a kill or death occurred. This is enhanced further with Elite as players can hover over a kill and see the weapon that they were killed by or the weapon that they killed someone with and the exact time that it happened. In addition, all maps can be viewed showing the objective locations for each map. This stuff is more likely to interest the hardcore, but Elite aims to cater for those who want to want to learn a little more about how to play Call of Duty. Players will be able to view their individual stats for each weapon, as well as assessing teamwork skills by seeing how many times individuals have taken out a Gunship, for example. Also, players will be able to digest detailed weapon overviews, and watch videos guides for each weapon in Call of Duty which should help everyone from the most experienced to the novice.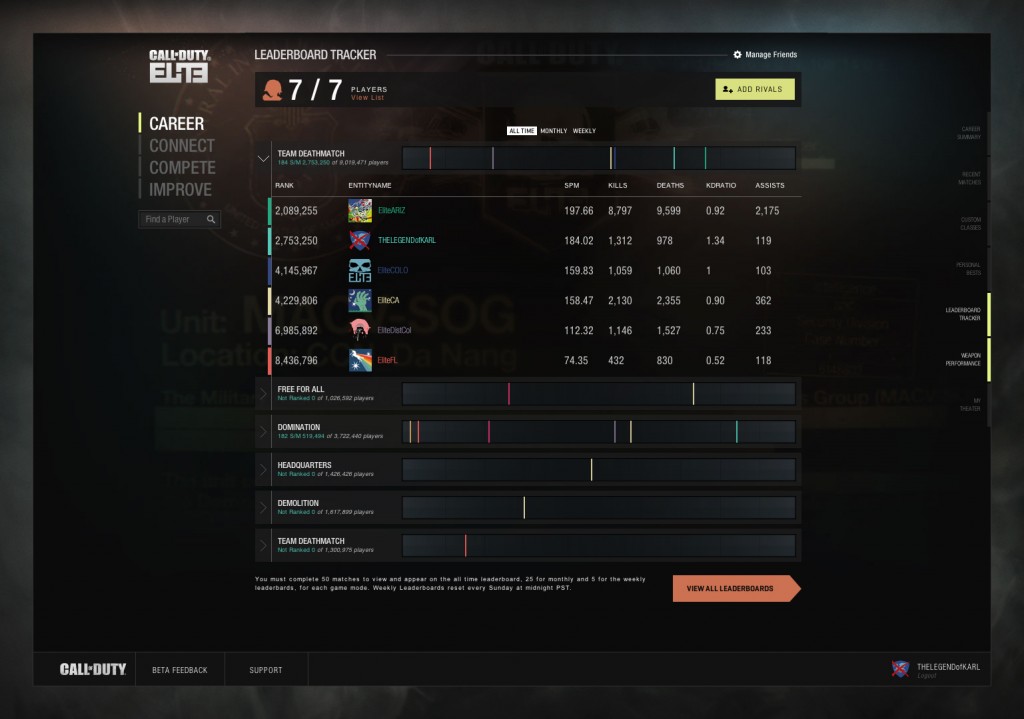 So, how will we be able to see and use all of this data? Cue Jamie Berger, VP of Digital at Activision, to tell us all about it. Elite will be available pretty much everywhere when it launches with Modern Warfare 3 in November. Players will be able to access Elite via the web, mobile (expect applications for all major operating systems) TV and in game. "We believe this is the future of connected entertainment" said Berger. Elite will feature "robust support for private clans" he added. The premium membership will be priced at "less than any comparable service right now" and downloadable content will come included with the membership. Players who do not want to become members will be able to purchase the DLC separately. Berger also reminded players that all existing services will remain the same. "Call of Duty does not, and will not charge for multiplayer" a sentiment echoed by David Vonderhaar on Twitter.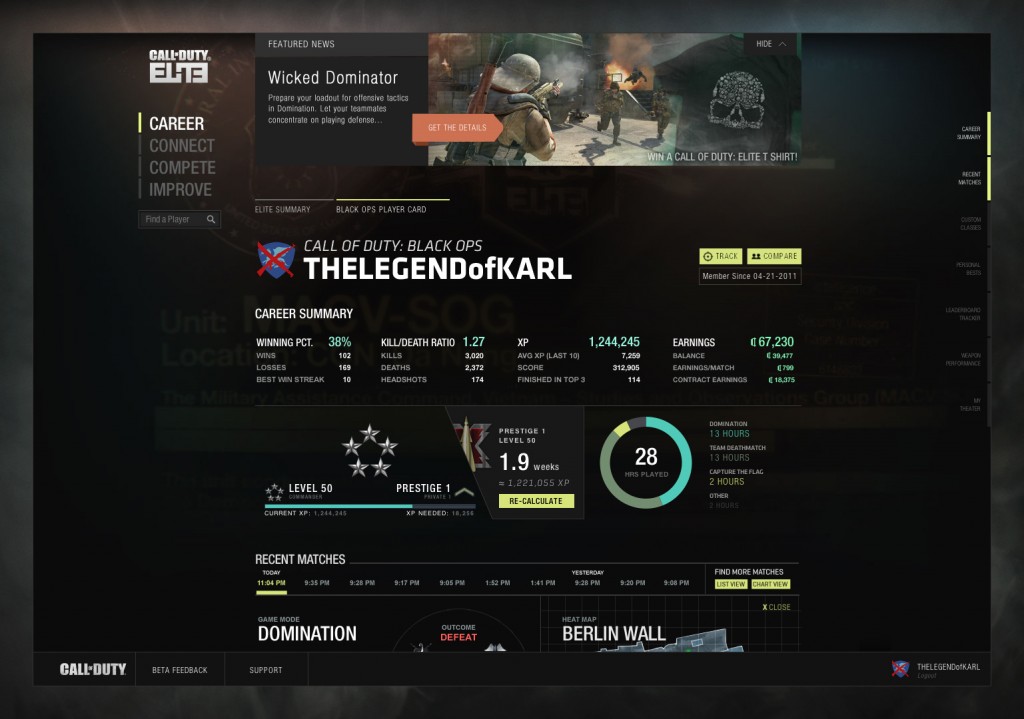 We managed to go hands on with the web version of Elite in between playing some Black Ops online with the Treyarch guys. The match data refreshed very quickly and we could see in-depth details of matches we had played within a space of a couple of minutes, if that. The user interface is tidy and easy to use, and stats are displayed in an easy to digest way. A great deal of time has clearly been invested into making Elite full to the brim with detail. Players can also create and join groups based on any interests they may have. Players will also be able to tab between XBLA and PSN profiles within the single Elite profile, if they have Call of Duty games on both consoles.
With regard to mobile, we went eyes-on with the Call of Duty: Elite iPhone App. This was an early build and very simple, but displayed the quick access players can have to their Elite profiles on the go.
One thing is for sure, when Elite launches alongside MW3 come November, it will be accessible from literally anywhere. Elite on your TV, Elite in your Pocket. While no pricing has been confirmed, we are sure to find out about this in detail at E3 in just a few days time.
Call of Duty: Elite is expected to launch with Modern Warfare 3 on November 8, 2011.
[nggallery id=338]