Must-Have Xbox LIVE Titles Announced For Windows Phone 7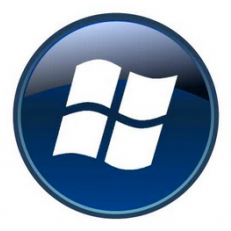 If you're one of the early adopters of the new range of Windows Phone 7 mobile devices, then you'll be aware that their biggest downfall is the lack of quality apps available. Especially games. For a while now the iPhone and Android marketplaces have been well in the lead, but with the backing of the Xbox LIVE branding, things were bound to change at some point.
That time is now.
Today, Microsoft has announced launch dates for a series of leading Xbox LIVE titles to be released for Windows Phone 7, including everyone's favourite, Angry Birds.
Hydro Thunder GP (Microsoft Game Studios, releasing 25 May for £3.99)
A remake of the highly acclaimed classic arcade racer with the same name. Blast through 12 ferocious courses with the powerboat of your choice and compete against 15 devious opponents. Strategic use of your Hydro Boost power, Mighty Hull and Hydro Jump abilities is a must to master the challenge. In addition to visually stunning environments and insane track layouts, the ever-changing water conditions keep the races varied and interesting — everything from fluidly billowing waves to clear, still water, visualised with reflection and refraction effects.
Doodle Jump (GameHouse, releasing 1 June for £2.49)
Jump, jump, jump to the top, top, top with "Doodle Jump," the runaway hit now available for Windows Phone 7! Guide the Doodler on a springy journey up the never-ending sheet of graph paper to see how far you can climb. Leap from platform to platform, finding your way higher and higher using brilliant contraptions such as springs, propeller hats and jet packs. Avoid broken platforms, menacing black holes, UFOs and baddies. Blast them with your nose balls!
geoDefense(Microsoft Game Studios, releasing 8 June for £2.49)
Obliterate a horde of vibrant, vector-styled enemies in this fast-paced tower defense game. Devastate creeps with blasters, lasers and missiles, and watch their energy debris swirl through the gravity wells of your vortex towers. Demonstrate your pixel-blasting skill to all your friends on Xbox LIVE leaderboards, and earn Achievements as you hone advanced defense strategies.
Sonic the Hedgehog 4, Episode 1 (SEGA, releasing 15 June for £5.49)
Featuring enhanced gameplay elements, including the classic Sonic Spin Dash and the versatile Homing Attack, "Sonic the Hedgehog 4" picks up right where Sonic and Knuckles left off. Dr. Eggman's back, and in an effort to finally rid himself of Sonic, he revisits — and improves — the very best of his creations. Get ready for the next chapter in an all-new epic 2-D saga built for old and new fans alike.
Plants v Zombies (PopCap, releasing 22 June for £3.99)
Each zombie has its own special skills, so you'll need to think fast and plant faster to combat them all. But be careful how you use your limited supply of greens and seeds — as you battle the fun-dead, obstacles such as a setting sun, creeping fog and a swimming pool add to the challenge. And with five game modes to dig into, the fun never dies!
Angry Birds (Rovio, releasing 29 June for £2.49)
The survival of the angry birds is at stake. Dish out revenge on the green pigs who stole the birds' eggs. Use the unique destructive powers of the angry birds to lay waste to the pigs' fortified castles. "Angry Birds" features hours of gameplay, challenging physics-based castle demolition and lots of replay value. Each of the 195 levels requires logic, skill and brute force to crush the enemy.